In the run up to Graphic Design Festival Scotland's 2016 programme we held an open-call International Poster Competition, inviting designers around the world to submit their work between 18.05.16 and 20.08.16.
The competition received 3443 from 73 countries around the world and a selection of 200 posters was then curated for exhibition by an international jury.
On the jury were highly regarded design practices Unfun (Nurnberg) and Lamm & Kirch (Leipzig), Glasgow-based practice and festival founders, Warriors Studio, and Paris-based graphic designer and Creative Director of Chaumont Design Graphique, Étienne Hervy.
The exhibition was held in Gallery 1 of The Lighthouse in Glasgow and was open from 22nd October–25th November, welcoming more than 8000 visitors.
Thank you to The Lighthouse, IAD2016, Creative Scotland and First 4 Magnets for their help and support with the magnetic hanging system used to display the posters.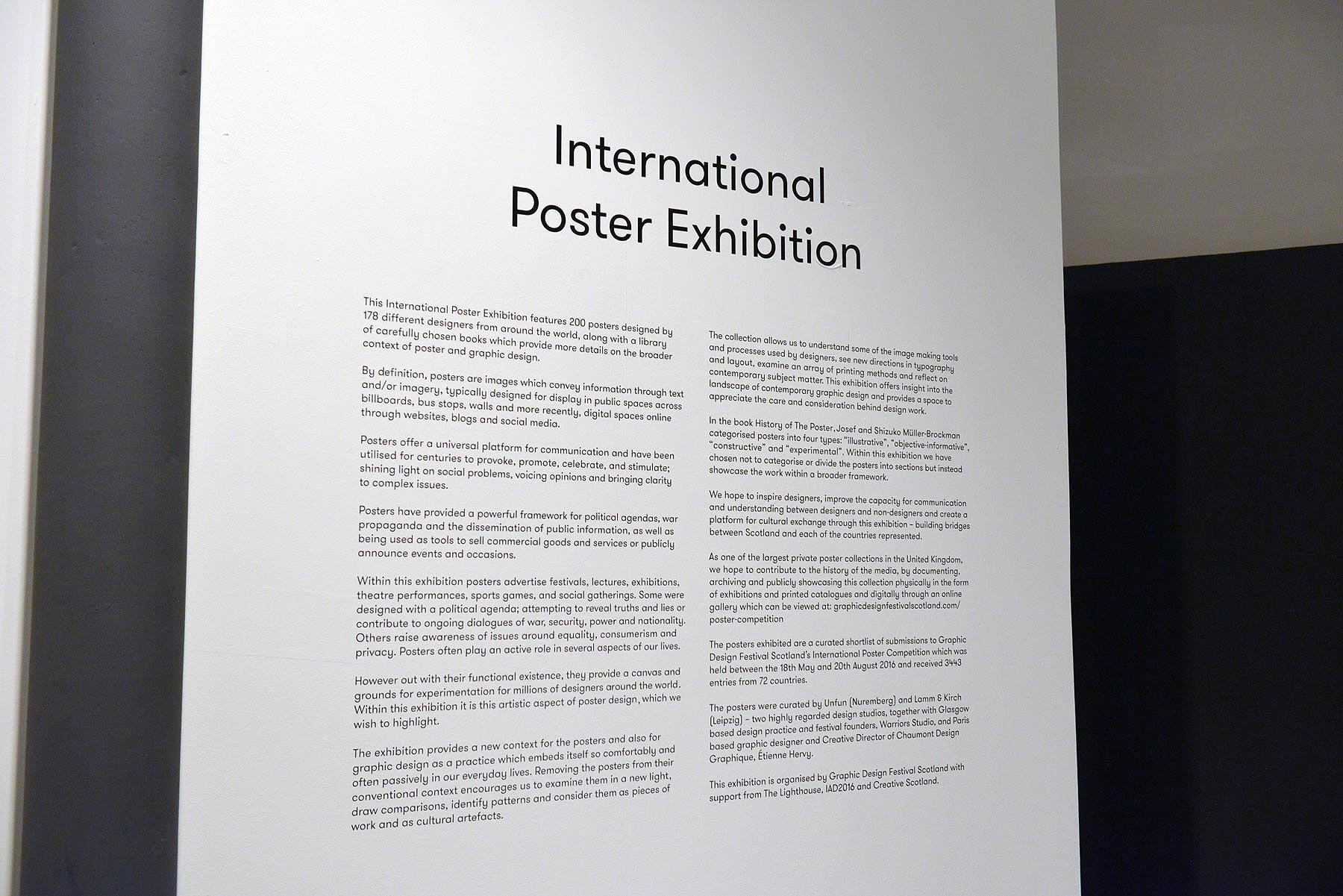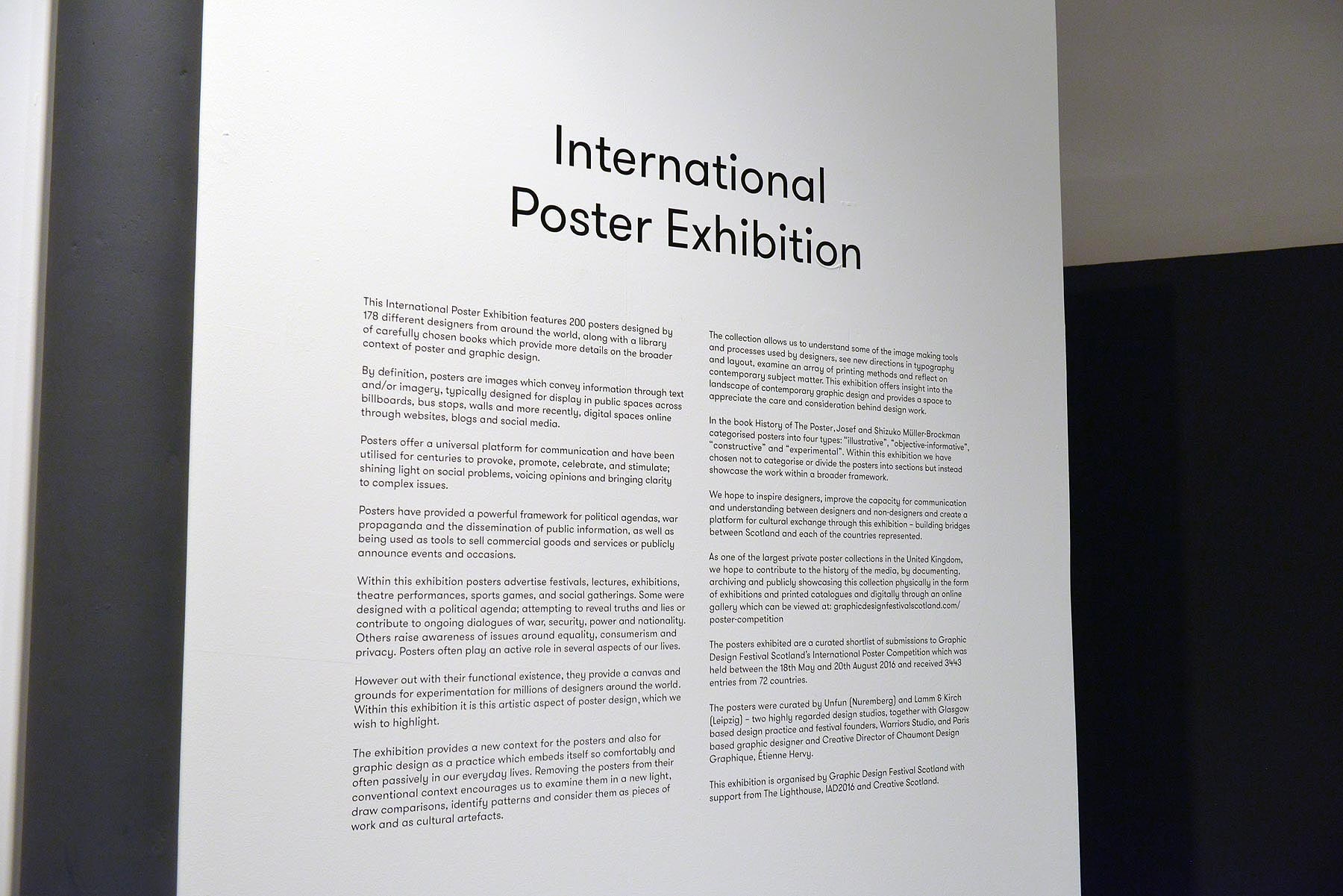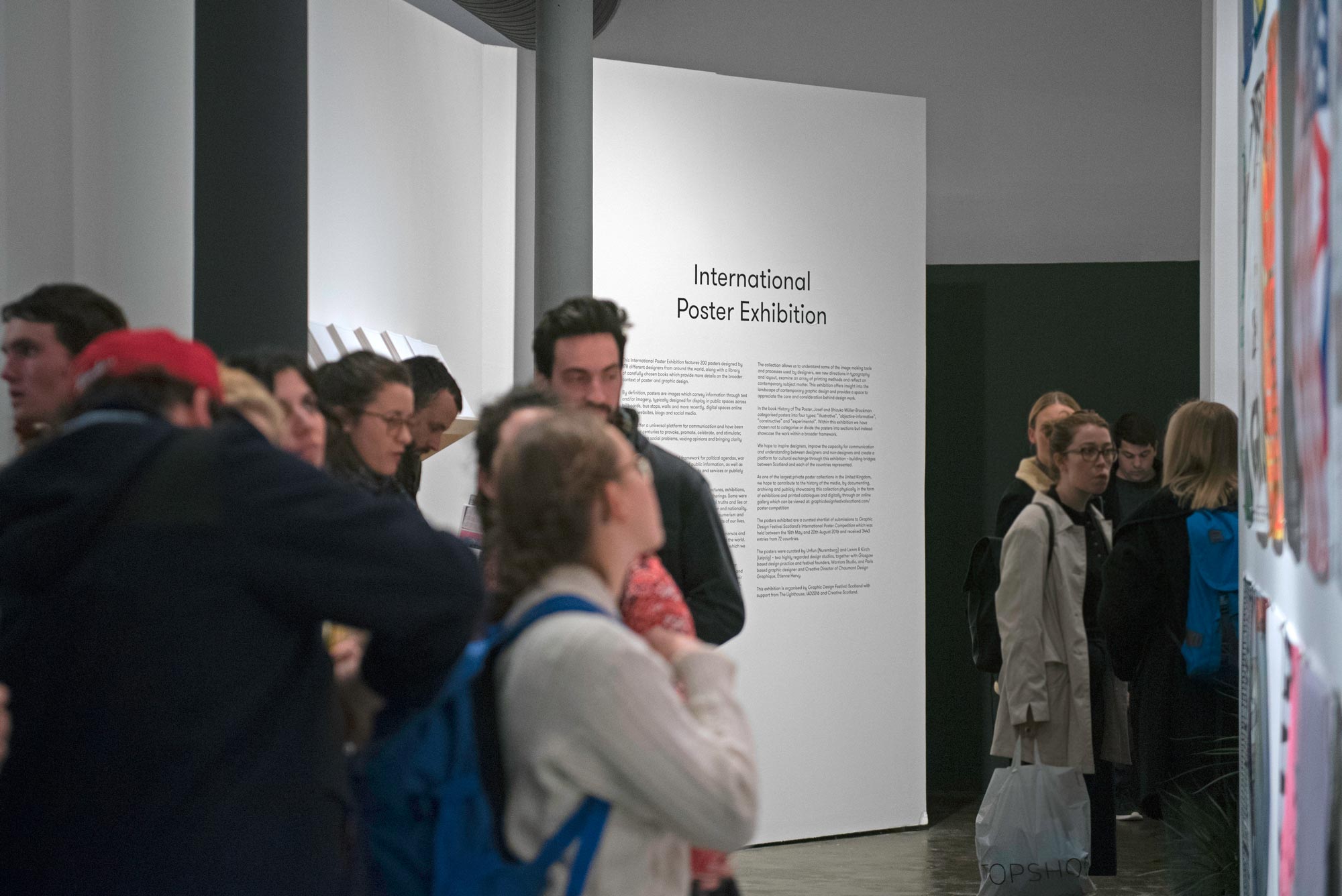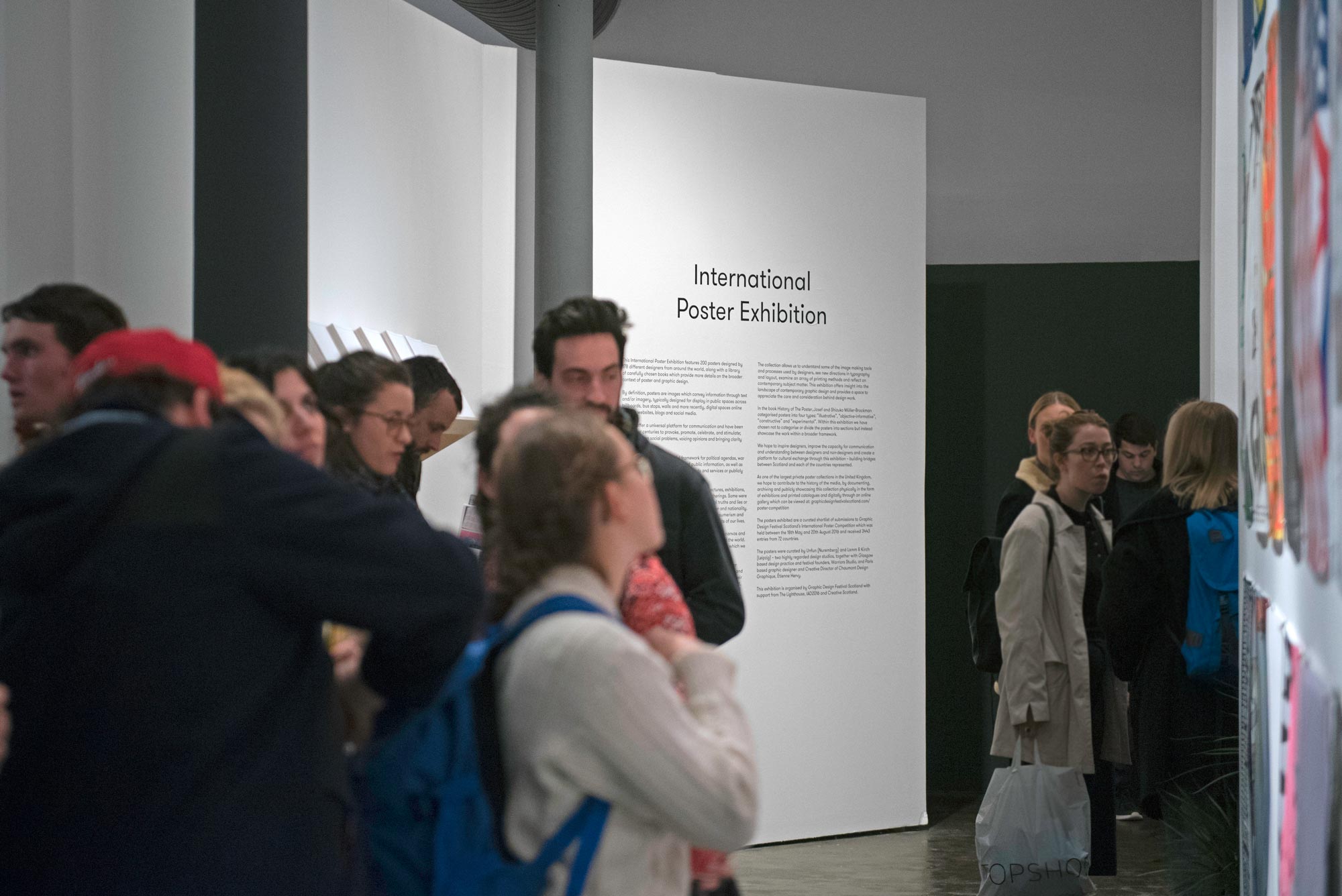 By definition, posters are images which convey information through text and/or imagery, typically designed for display in public spaces across billboards, bus stops, walls and more recently, digital spaces online through websites, blogs and social media.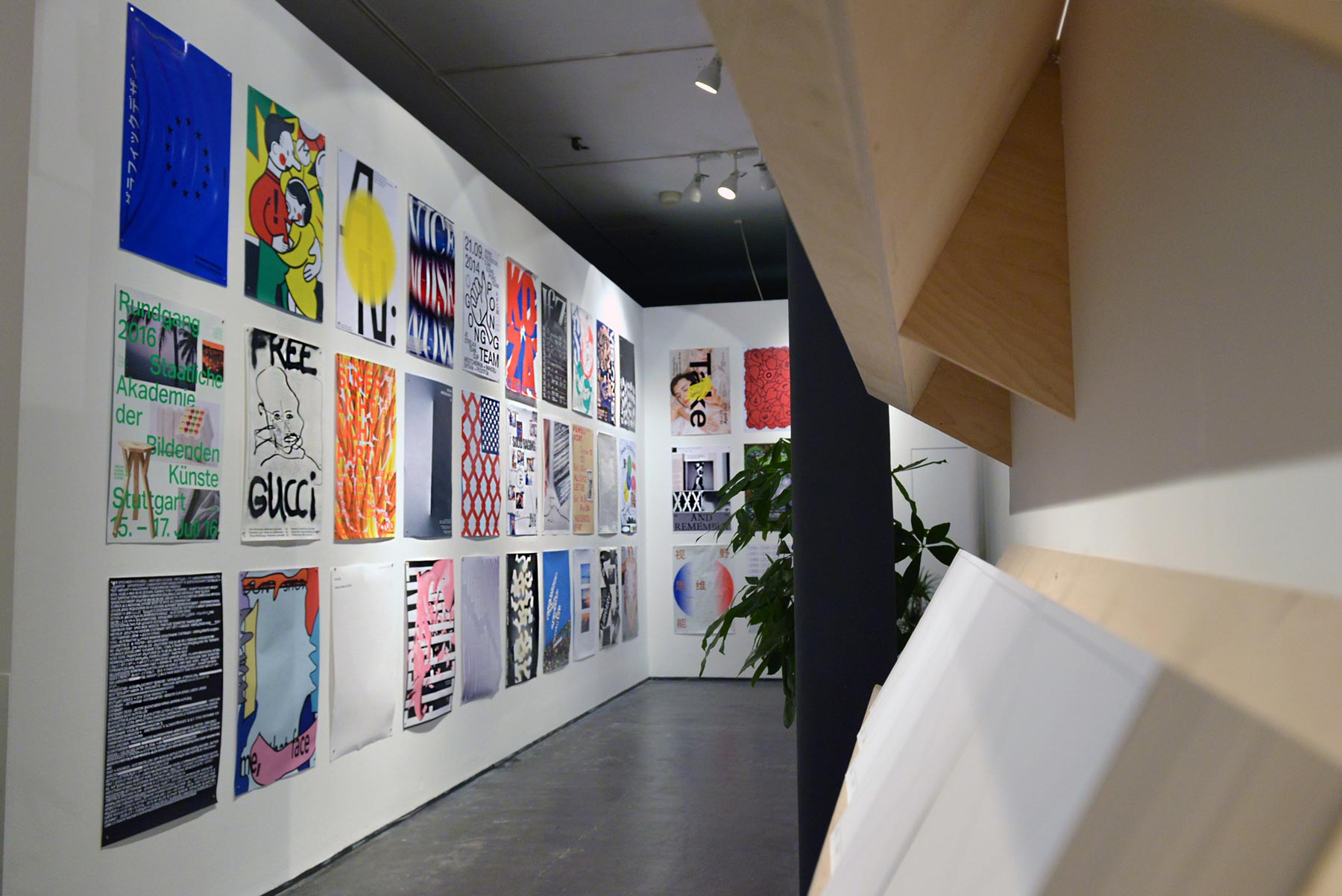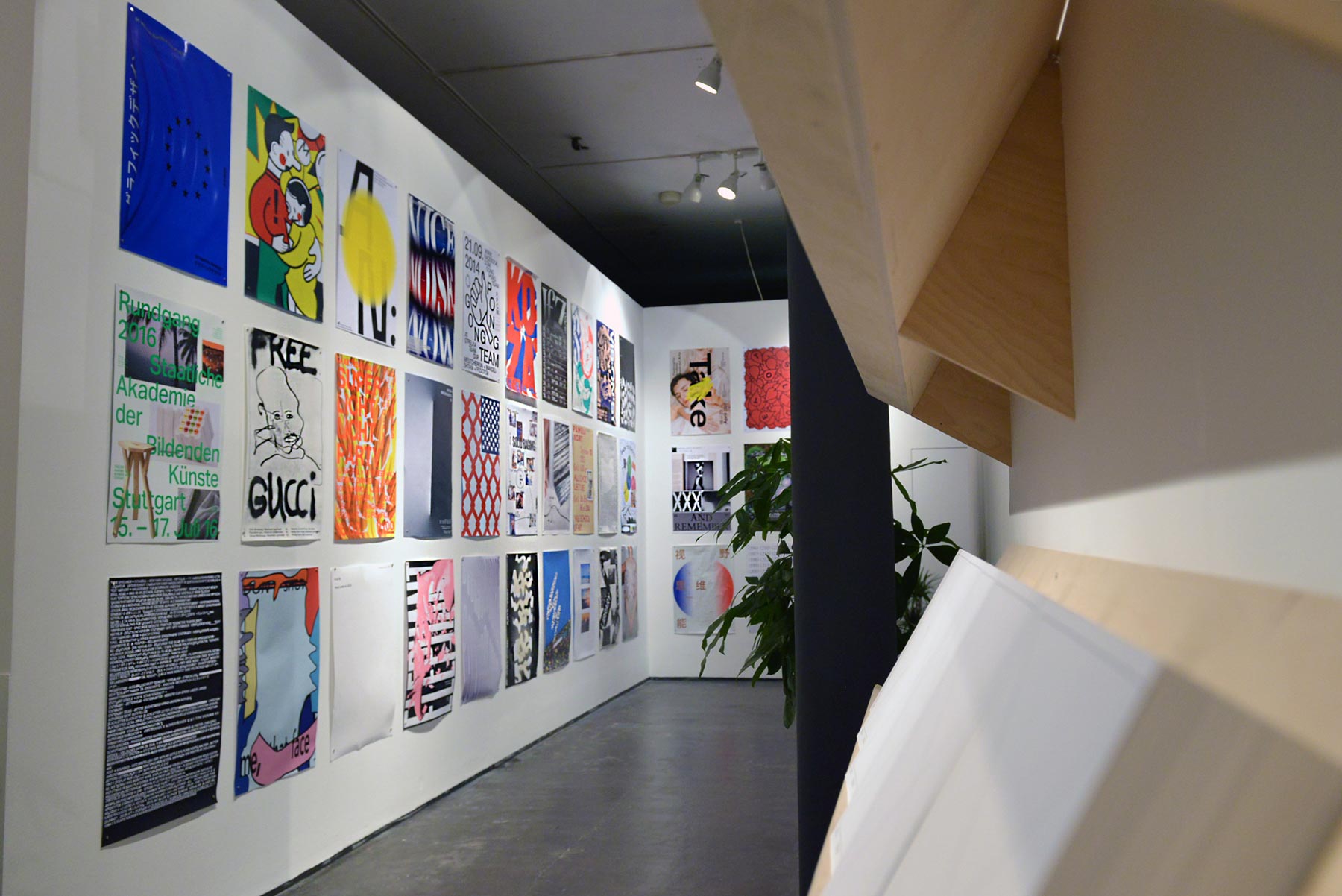 Posters offer a universal platform for communication and have been utilised for centuries to provoke, promote, celebrate, and stimulate; shining light on social problems, voicing opinions and bringing clarity to complex issues.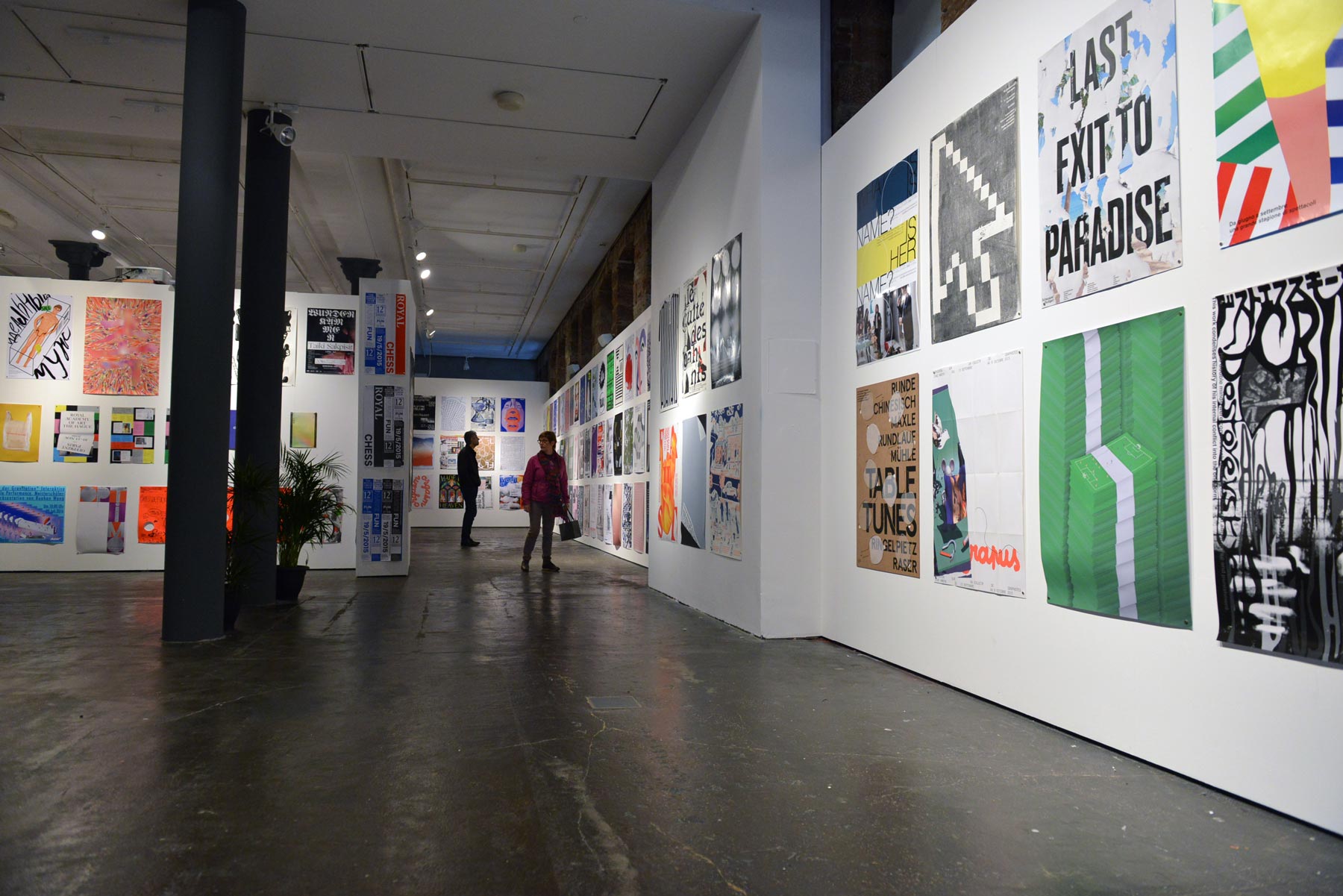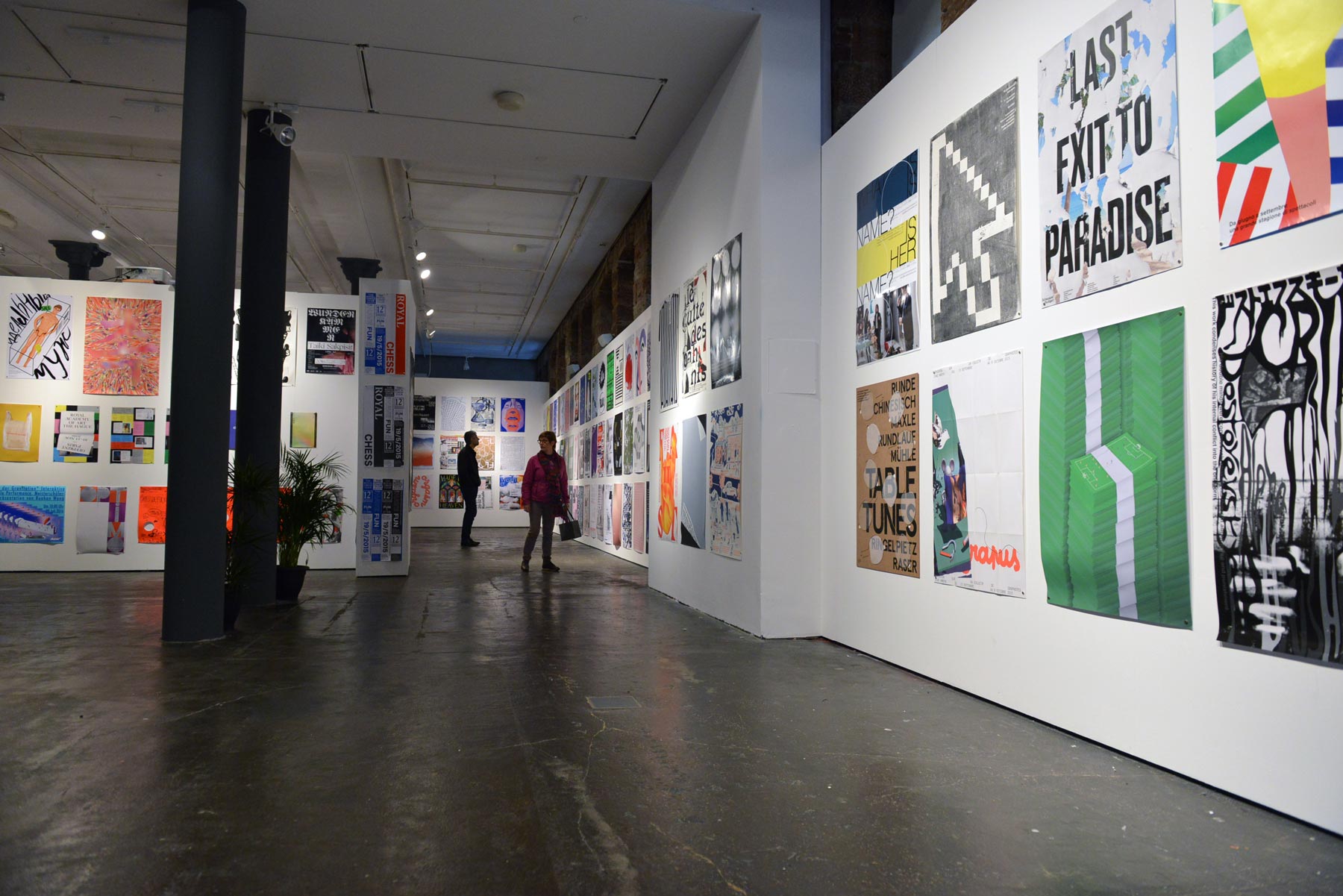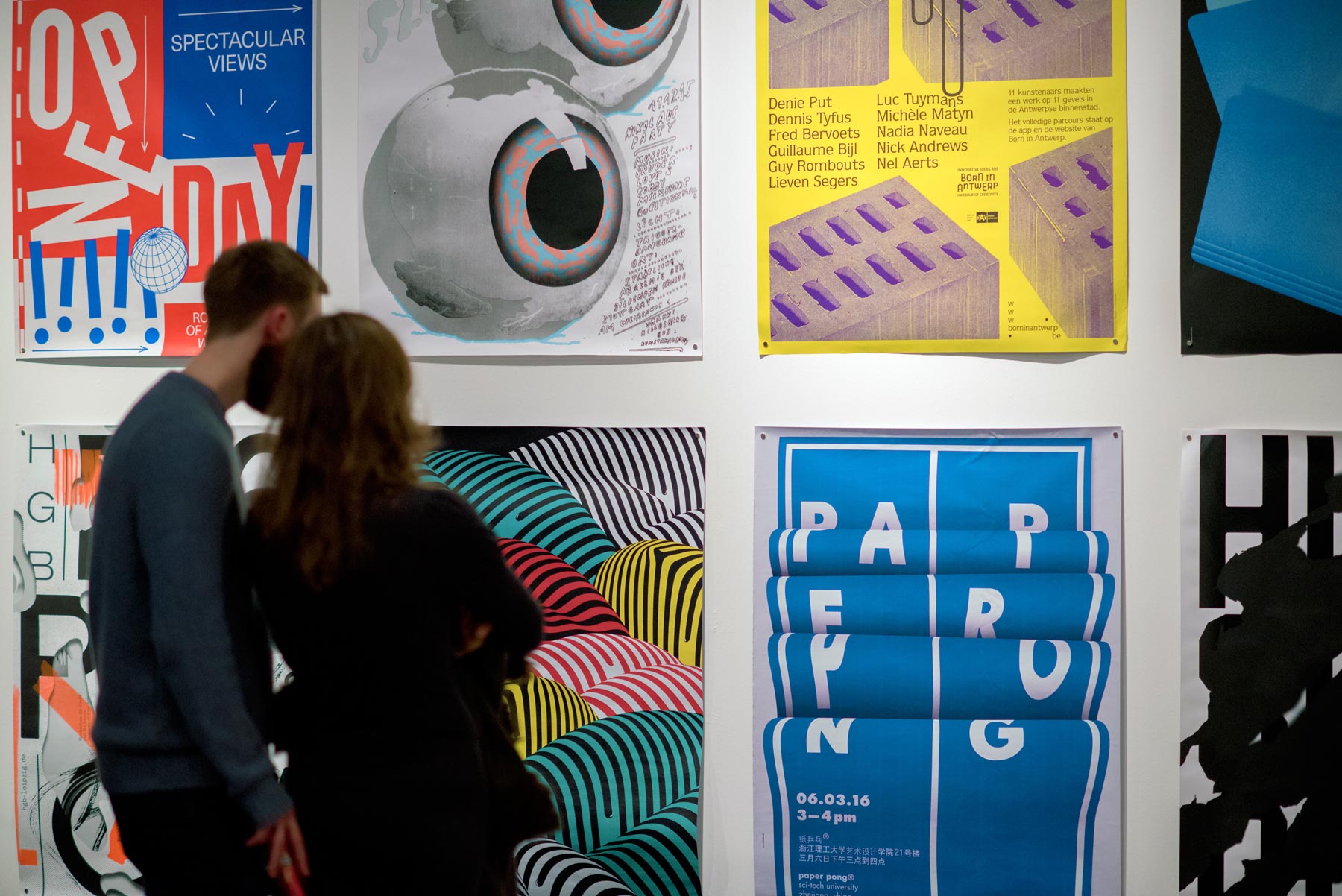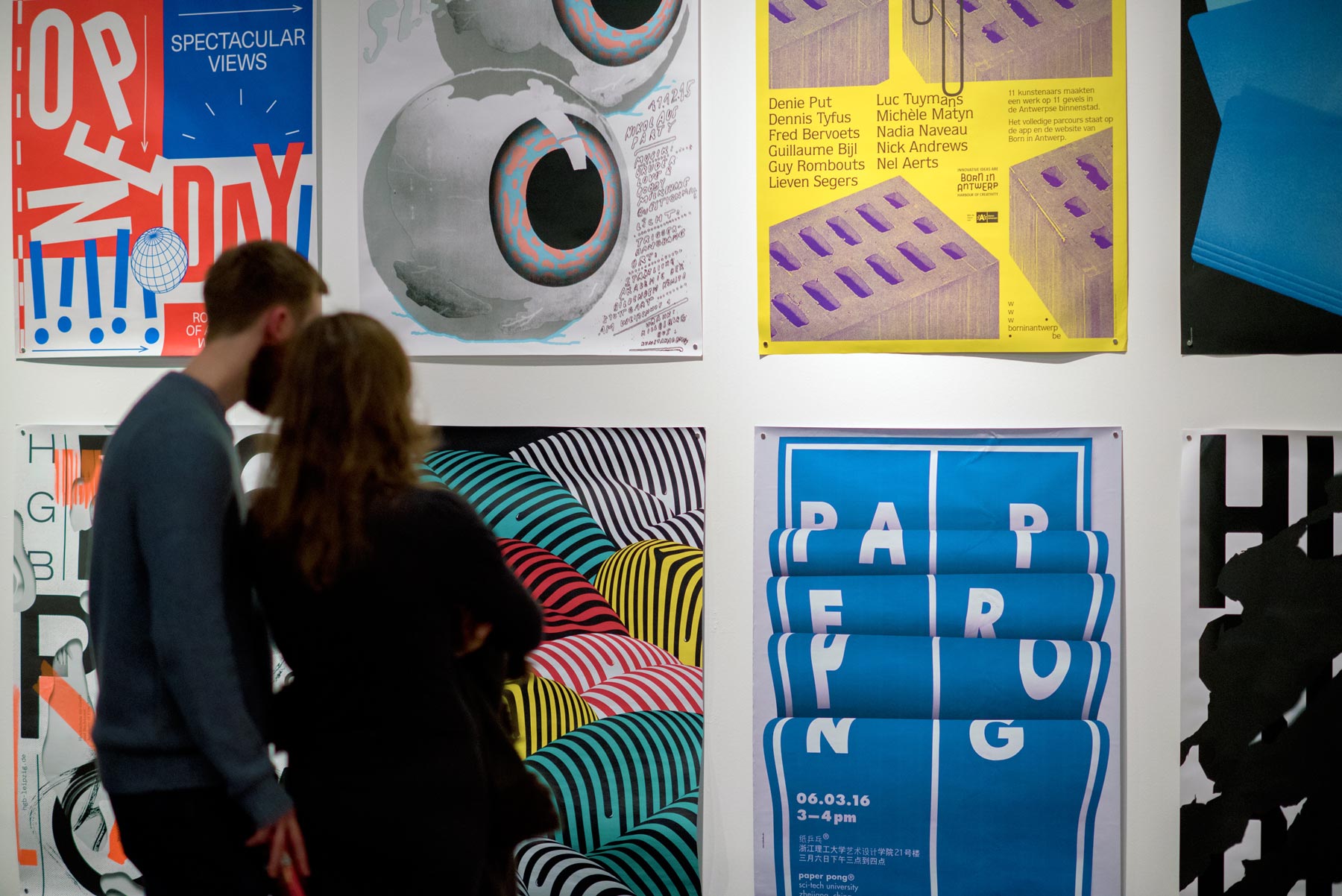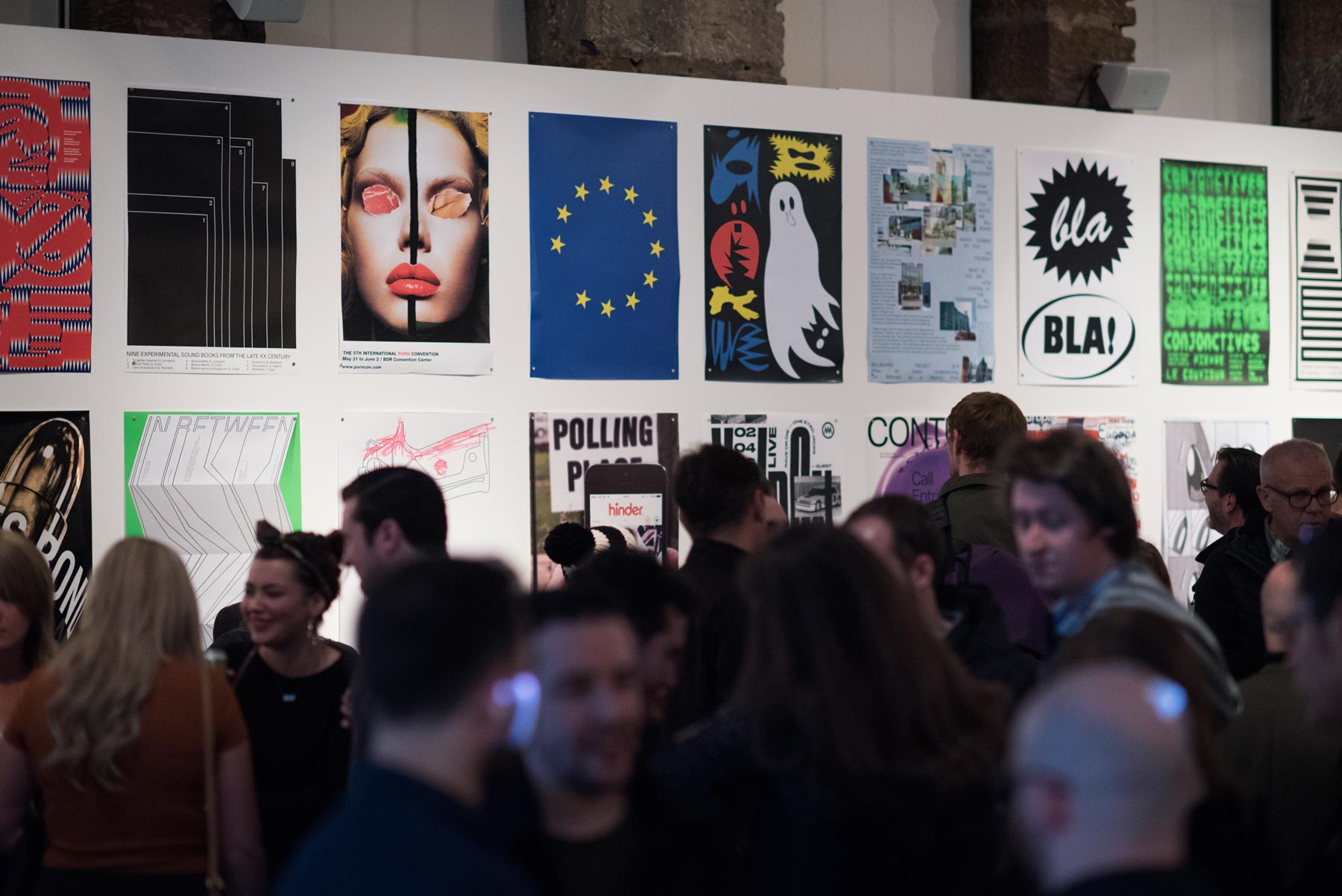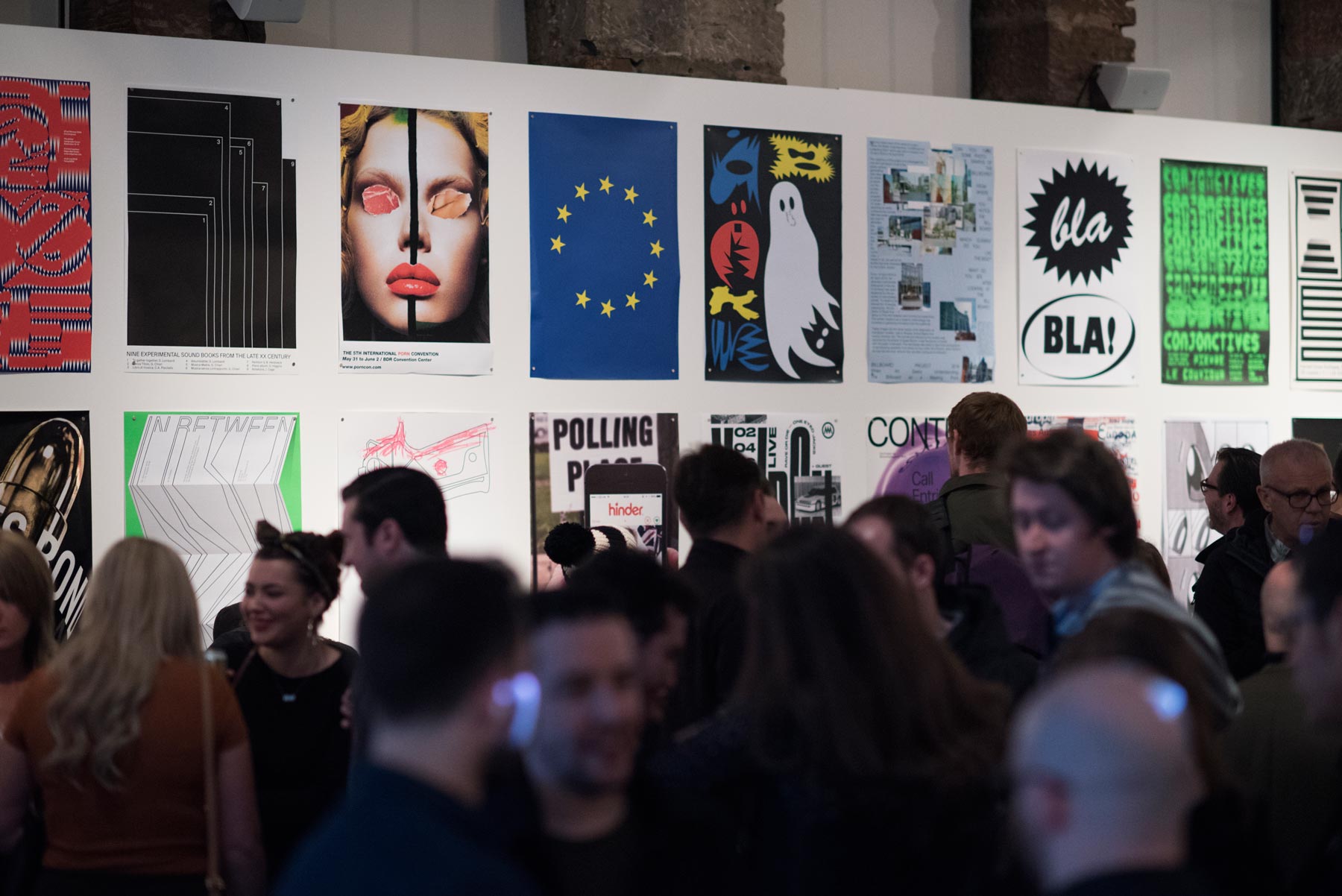 Posters have provided a powerful framework for political agendas, war propaganda and the dissemination of public information, as well as being used as tools to sell commercial goods and services or publicly announce events and occasions.
Within this exhibition posters advertise festivals, lectures, exhibitions, theatre performances, sports games, and social gatherings. Some were designed with a political agenda; attempting to reveal truths and lies or contribute to ongoing dialogues of war, security, power and nationality. Others raise awareness of issues around equality, consumerism and privacy.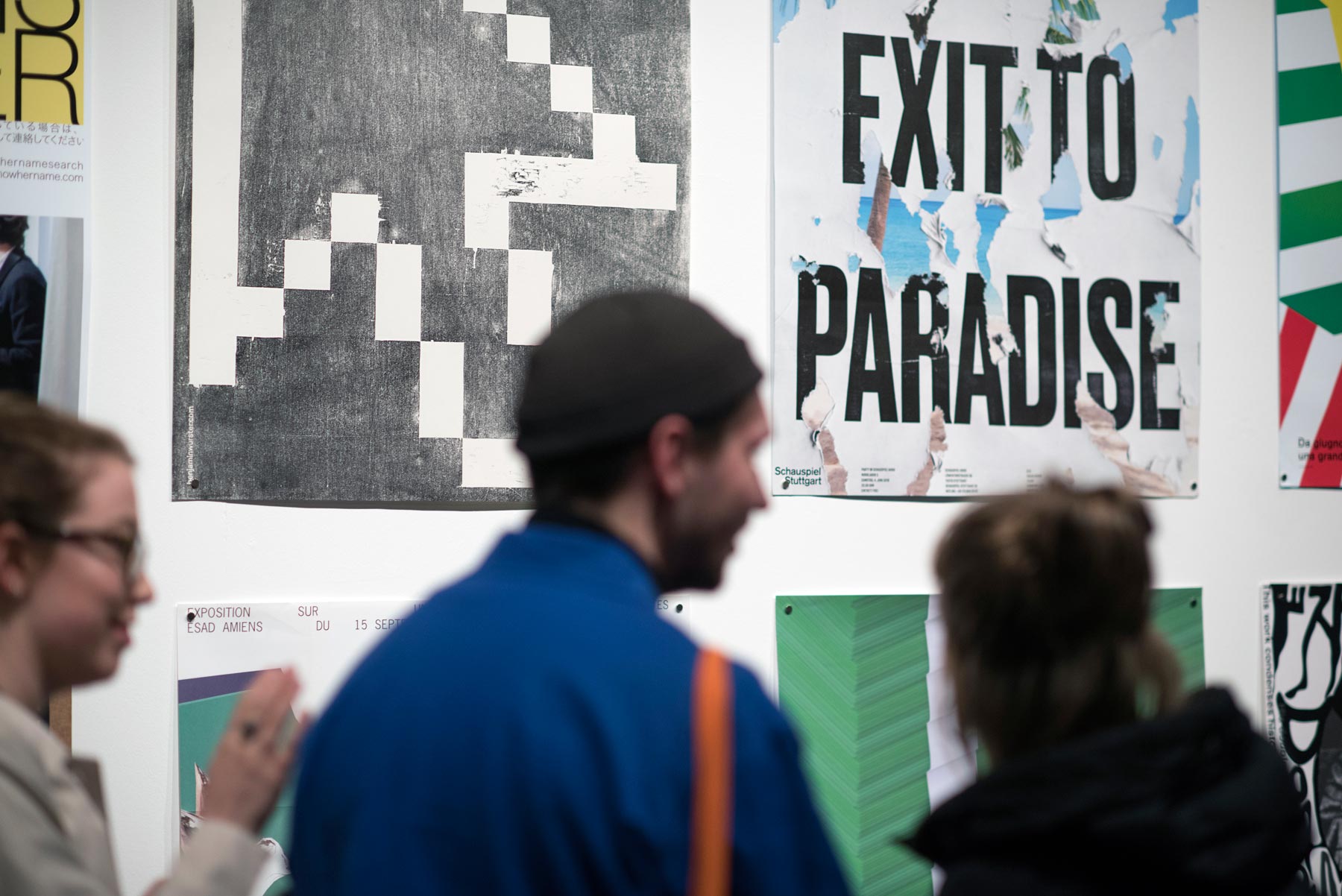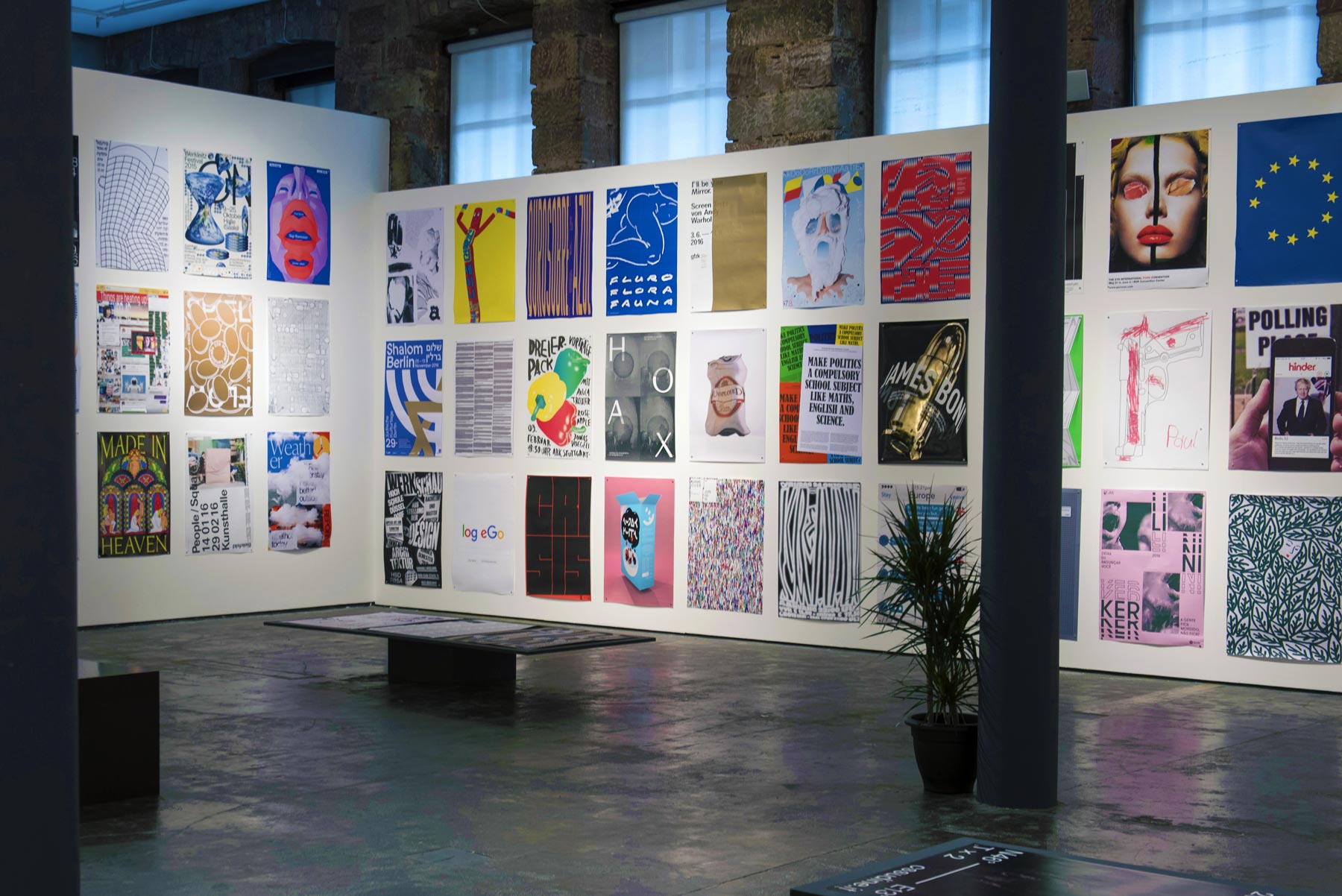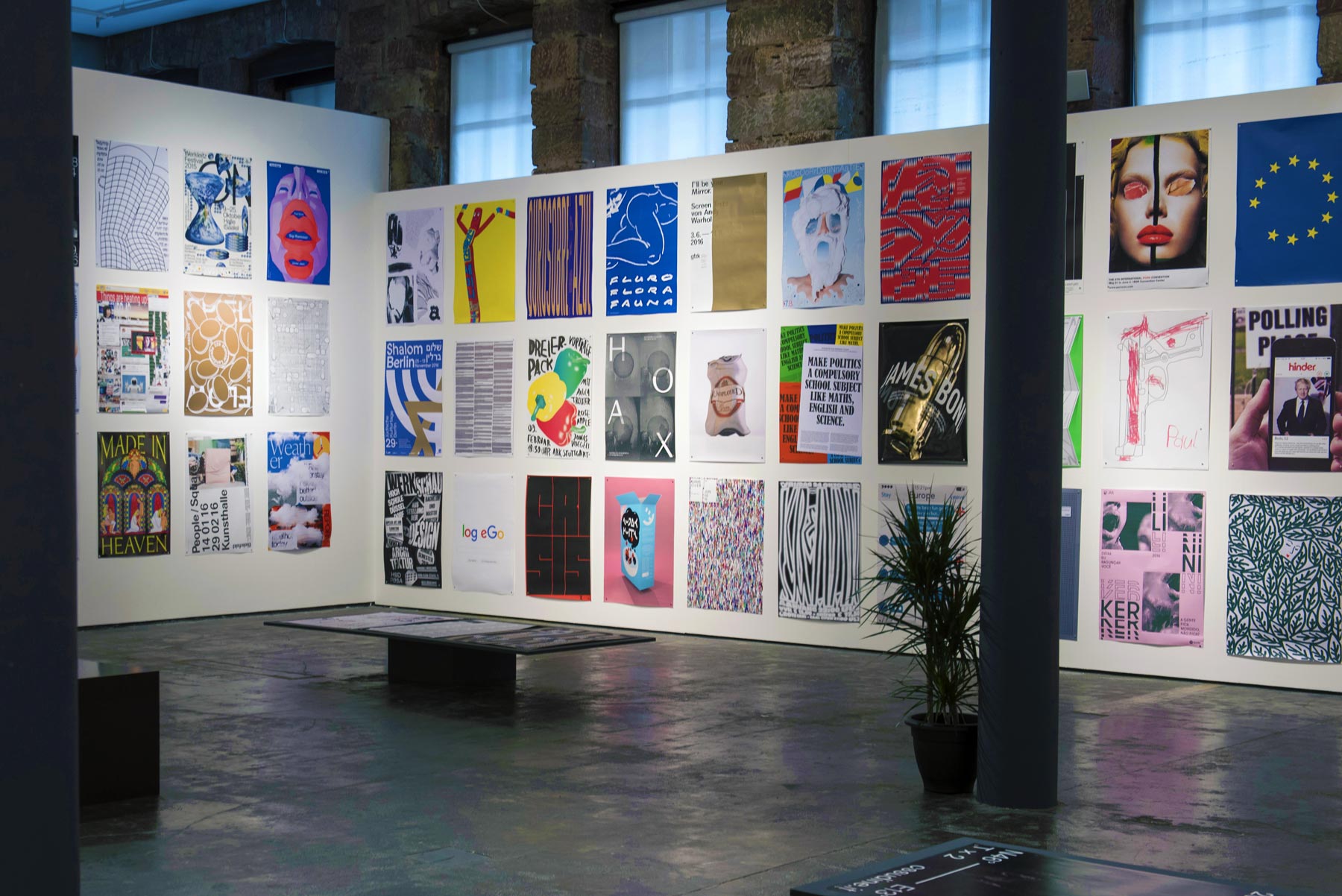 However out with their functional existence, posters provide a canvas for millions of designers around the world. Within this exhibition it is this artistic aspect of poster design, which we wish to highlight.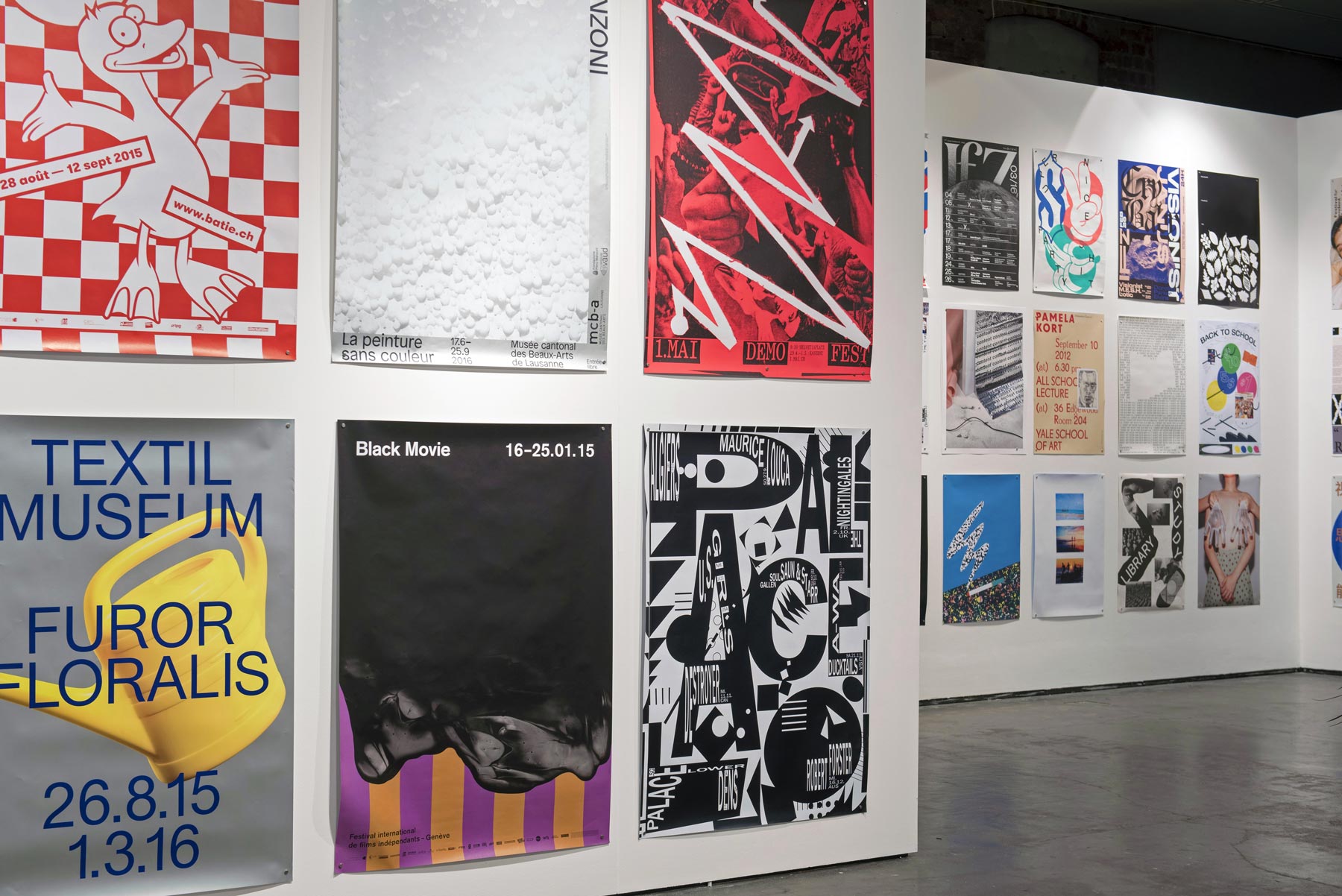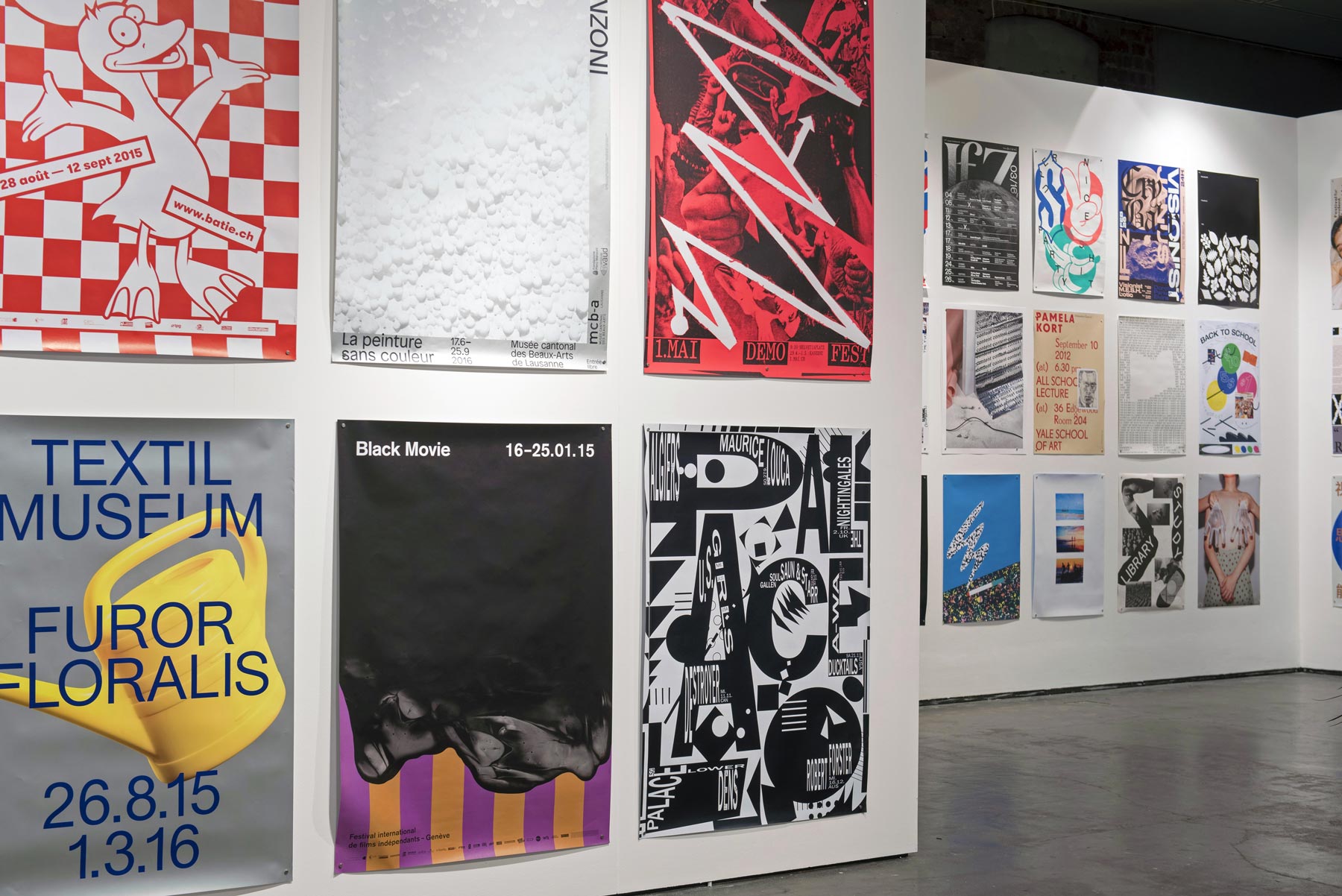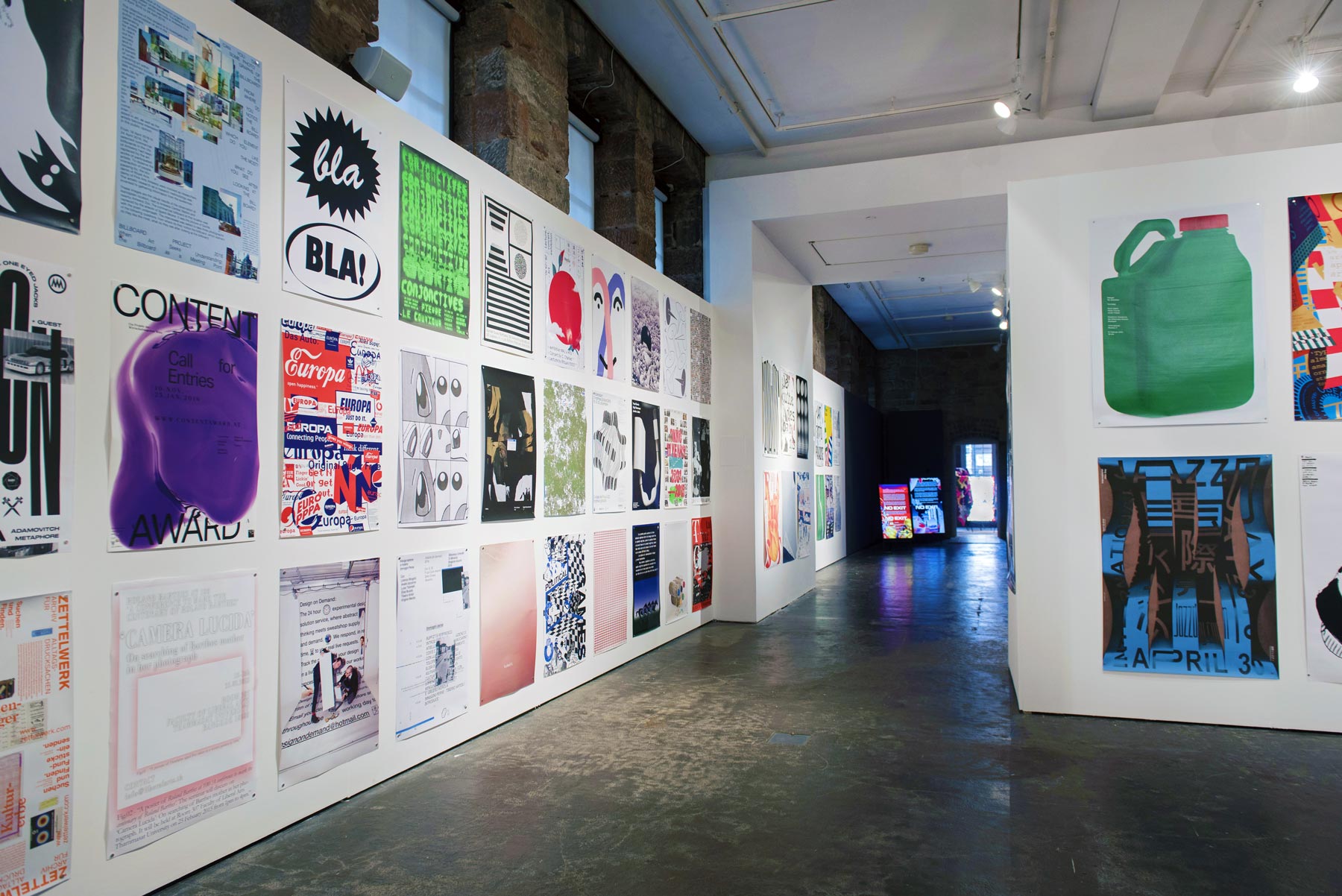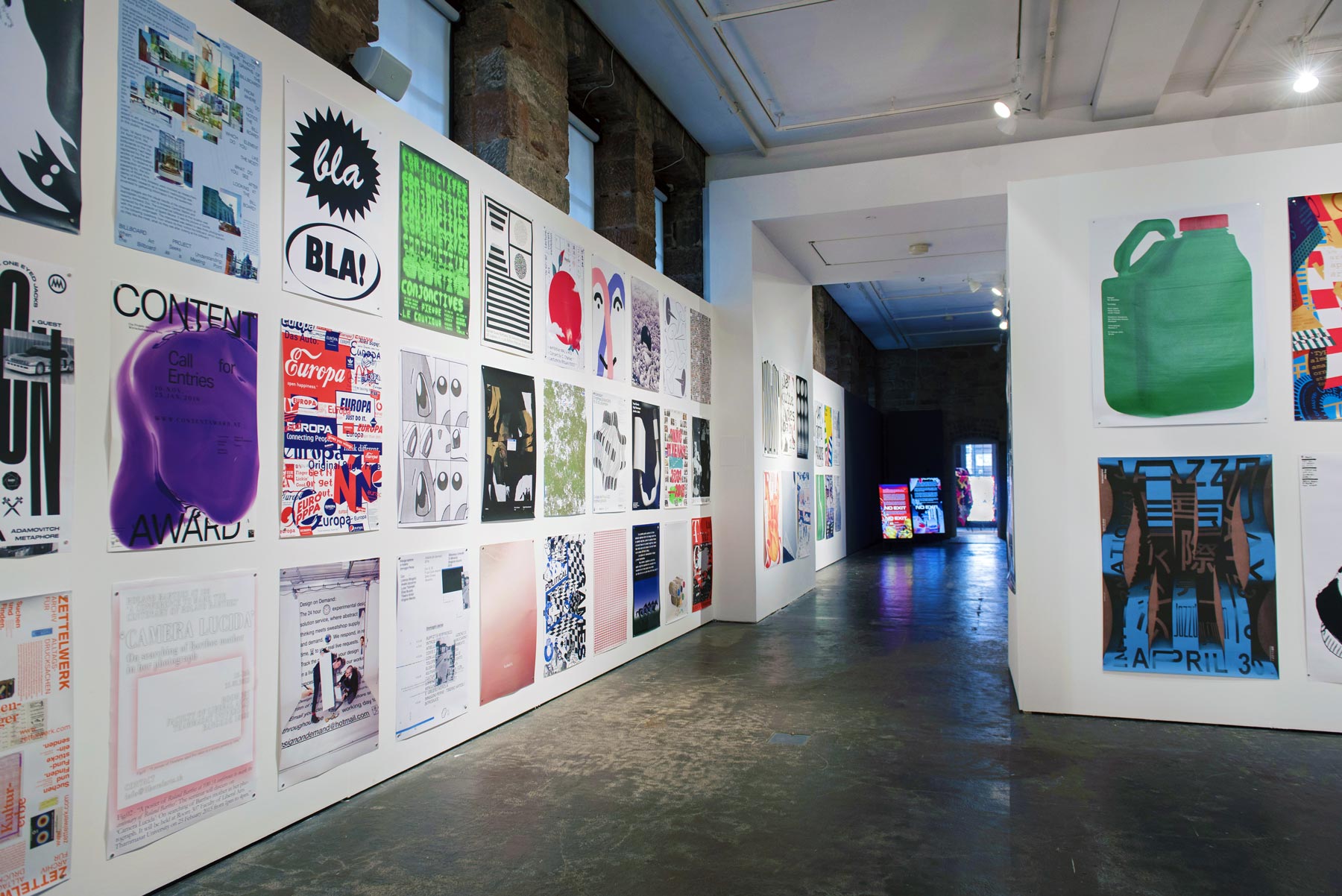 However out with their functional existence, posters provide a canvas for millions of designers around the world. Within this exhibition it is this artistic aspect of poster design, which we wish to highlight.
The collection allows us to understand some of the image making tools and processes used by designers, see new directions in typography and layout, examine an array of printing methods and reflect on contemporary subject matter. This exhibition offers insight into the landscape of contemporary graphic design and provides a place to appreciate the care and consideration behind design work.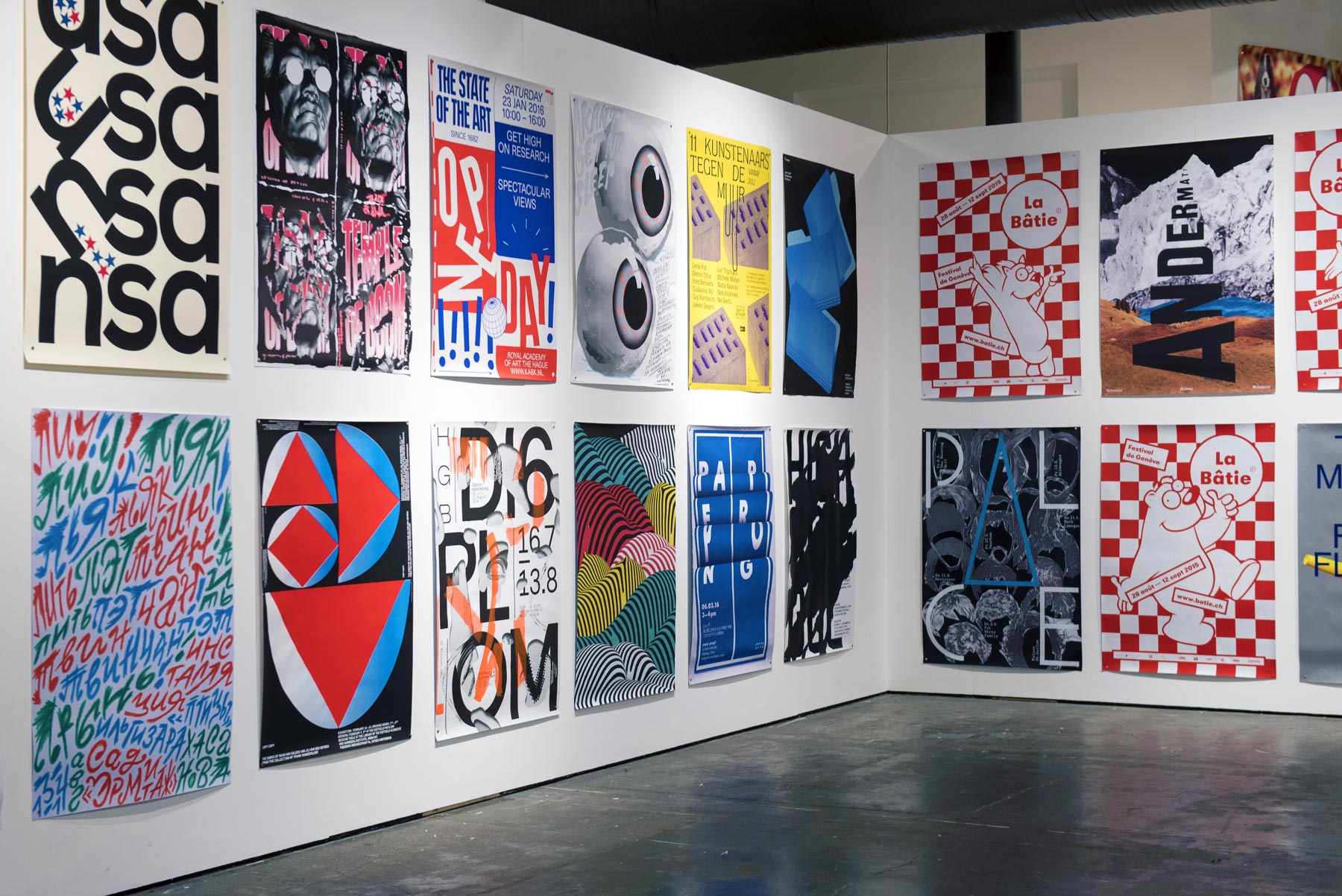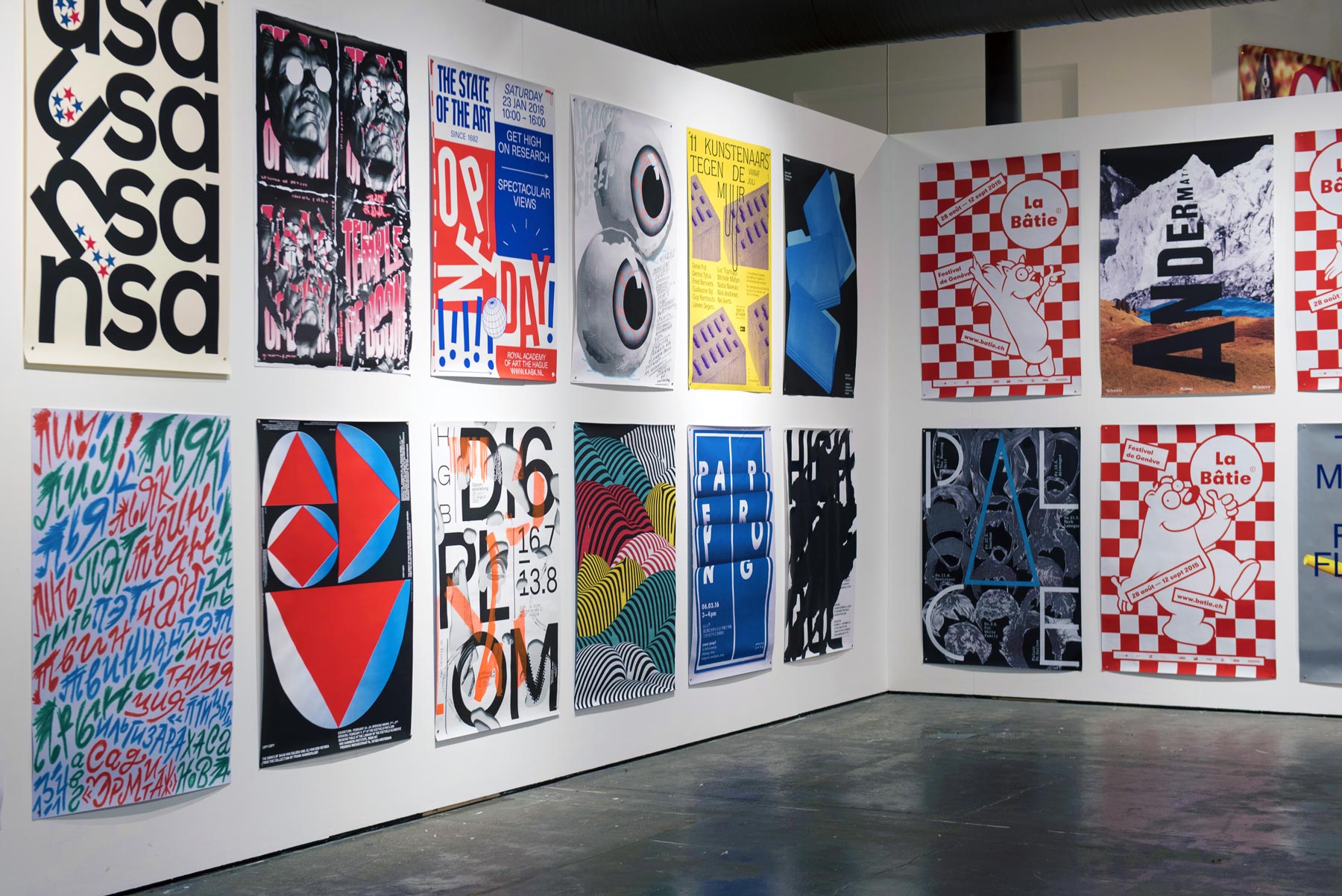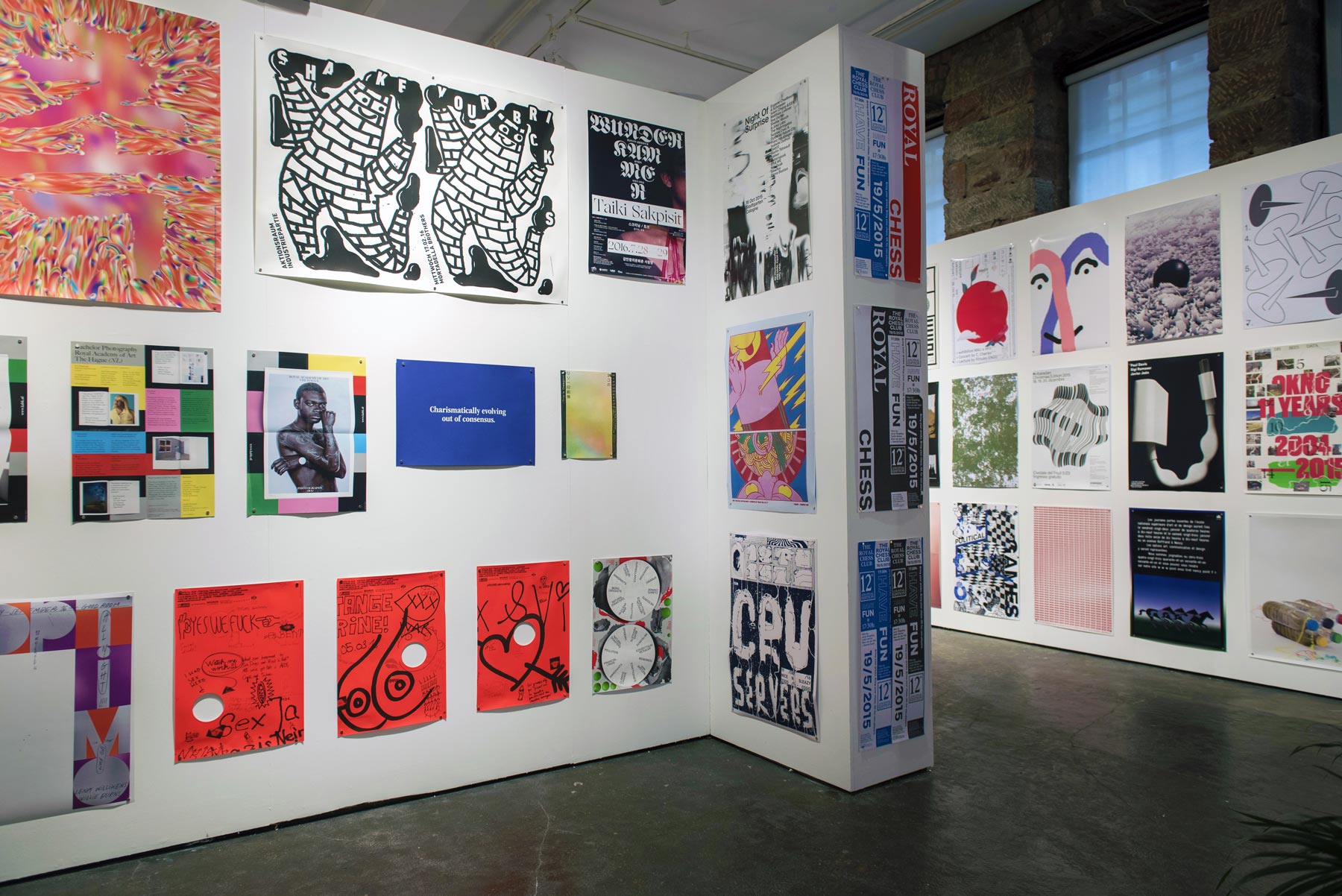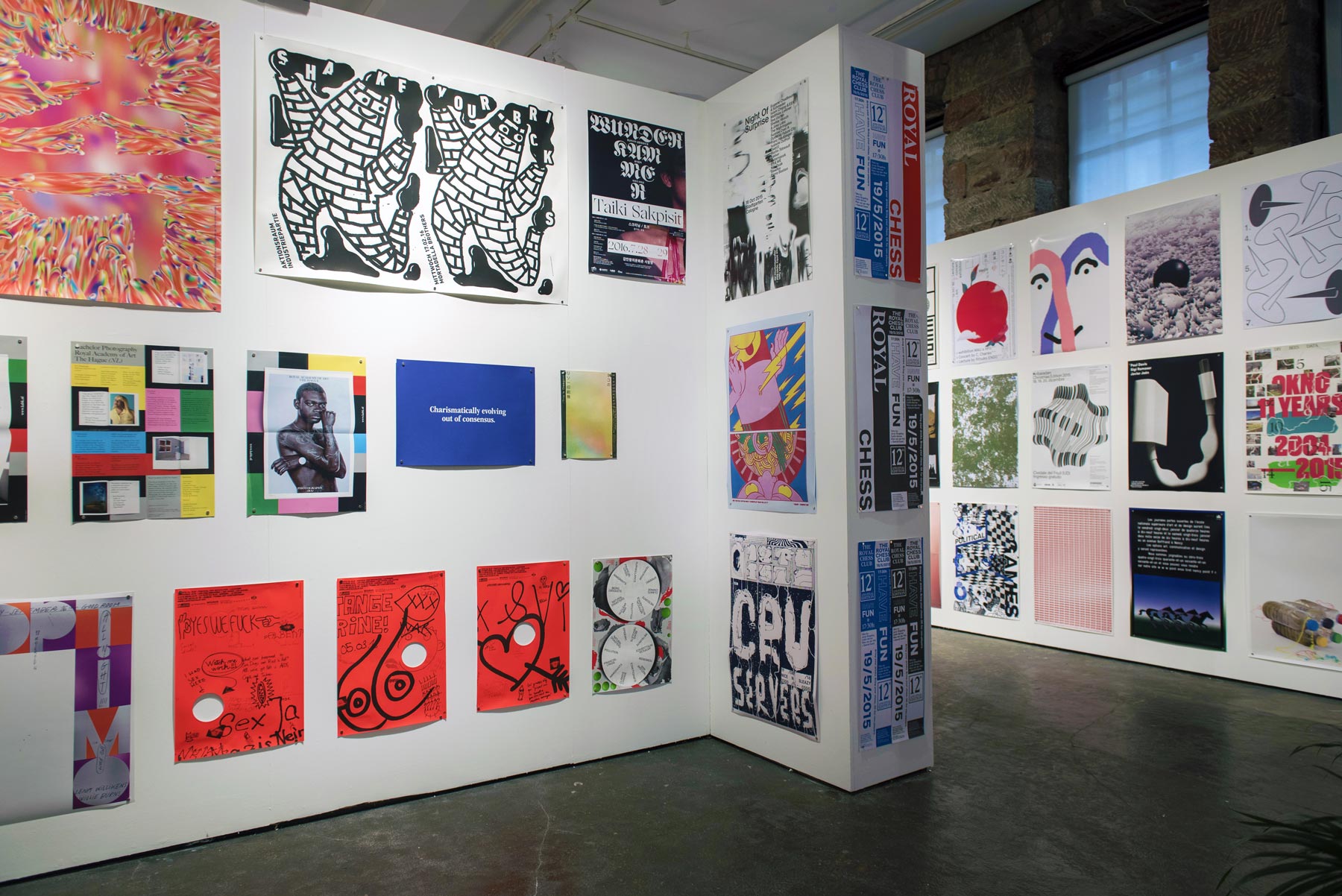 In the book History of The Poster, Josef and Shizuko Müller-Brockman categorized posters into four types: "illustrative", "objective-informative", "constructive" and "experimental". Within this exhibition we have chosen not to categorise or divide the posters into sections but instead showcase the work within a broader framework.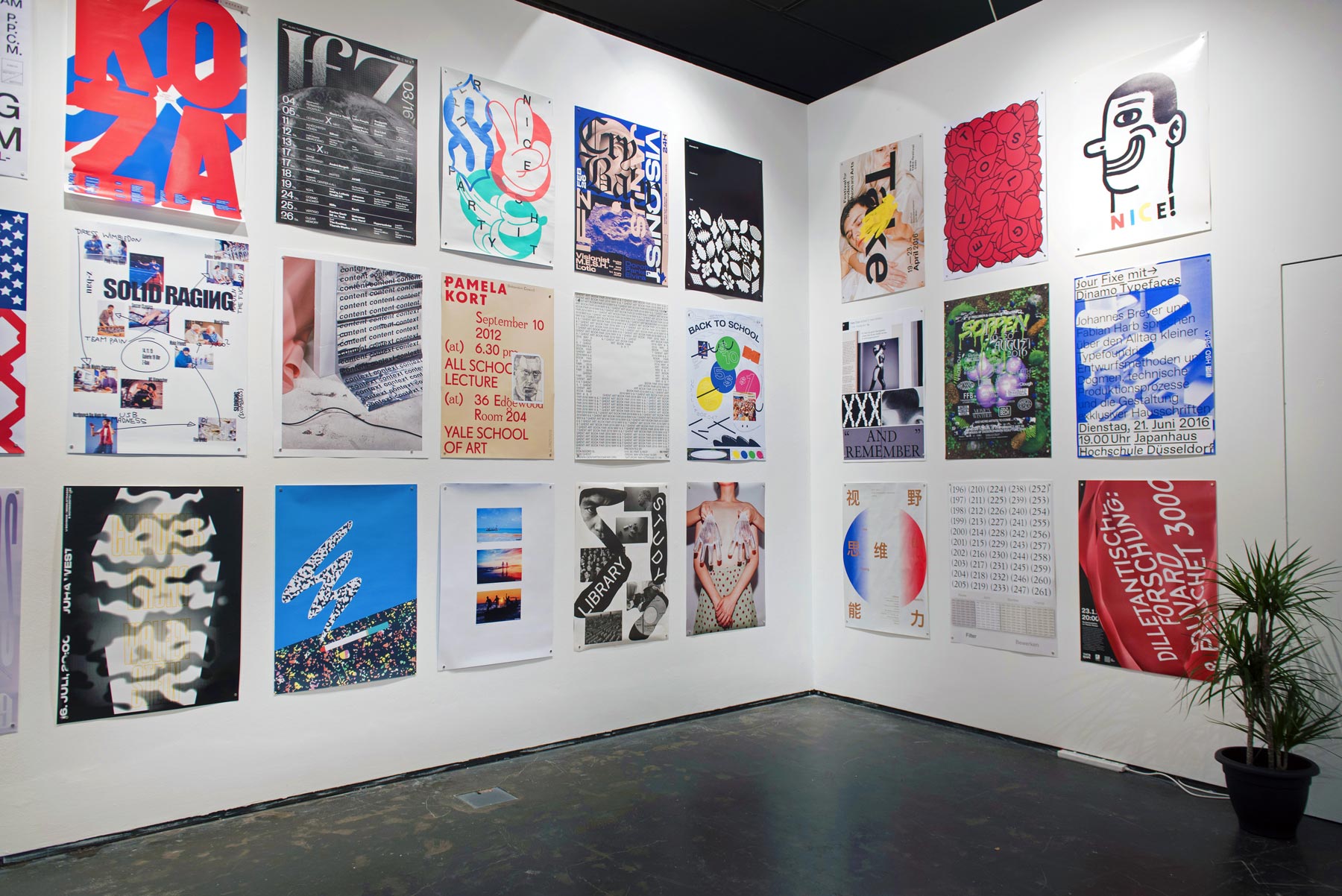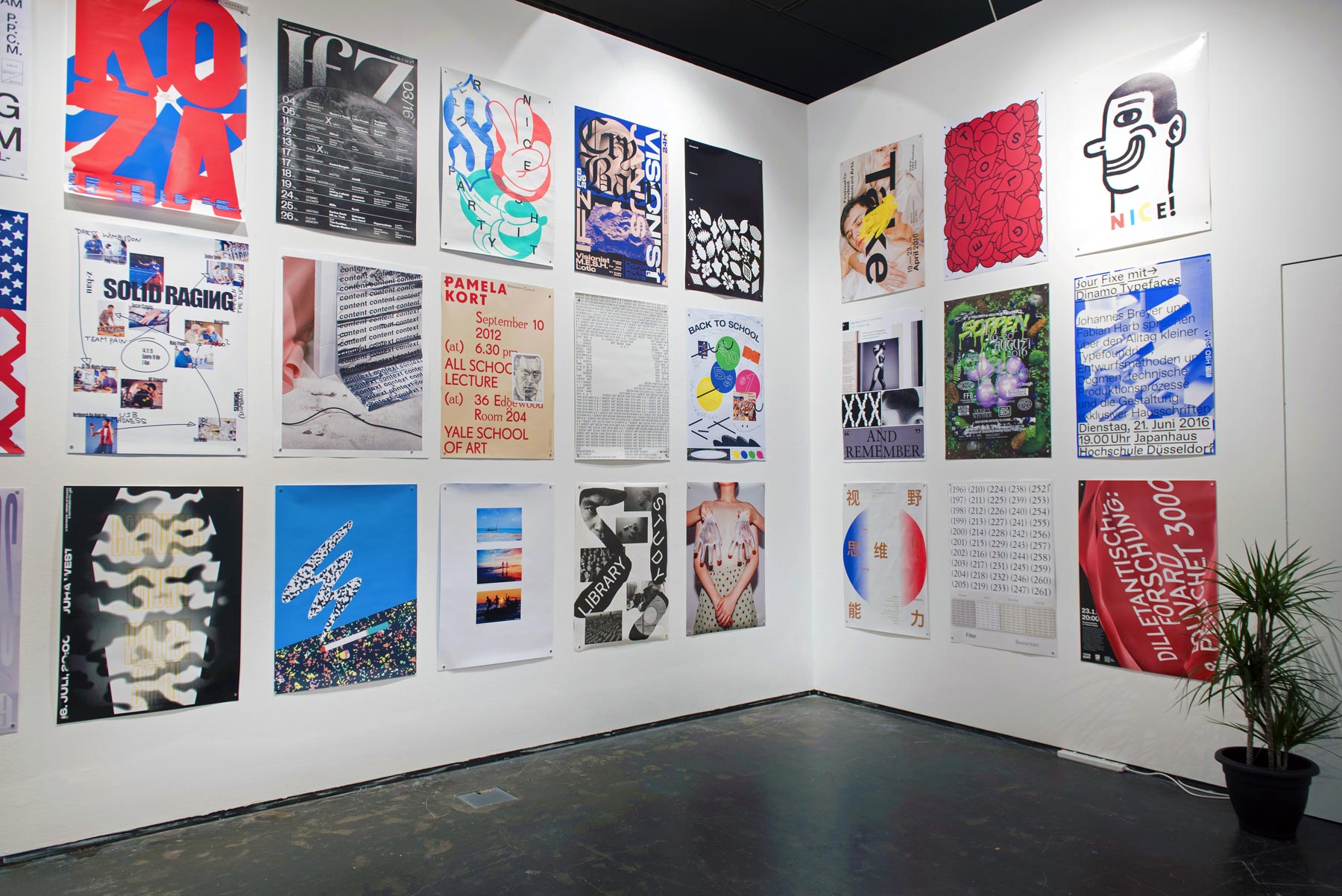 We hope to inspire designers, improve the capacity for communication and understanding between designers and non-designers and create a platform for cultural exchange through this exhibition – building bridges between Scotland and each of the countries represented.
As one of the largest private poster collections in the United Kingdom, we hope to contribute to the history of the media, by documenting, archiving and publicly showcasing this collection physically in the form of exhibitions and printed catalogues and digitally through our online gallery which can be viewed here.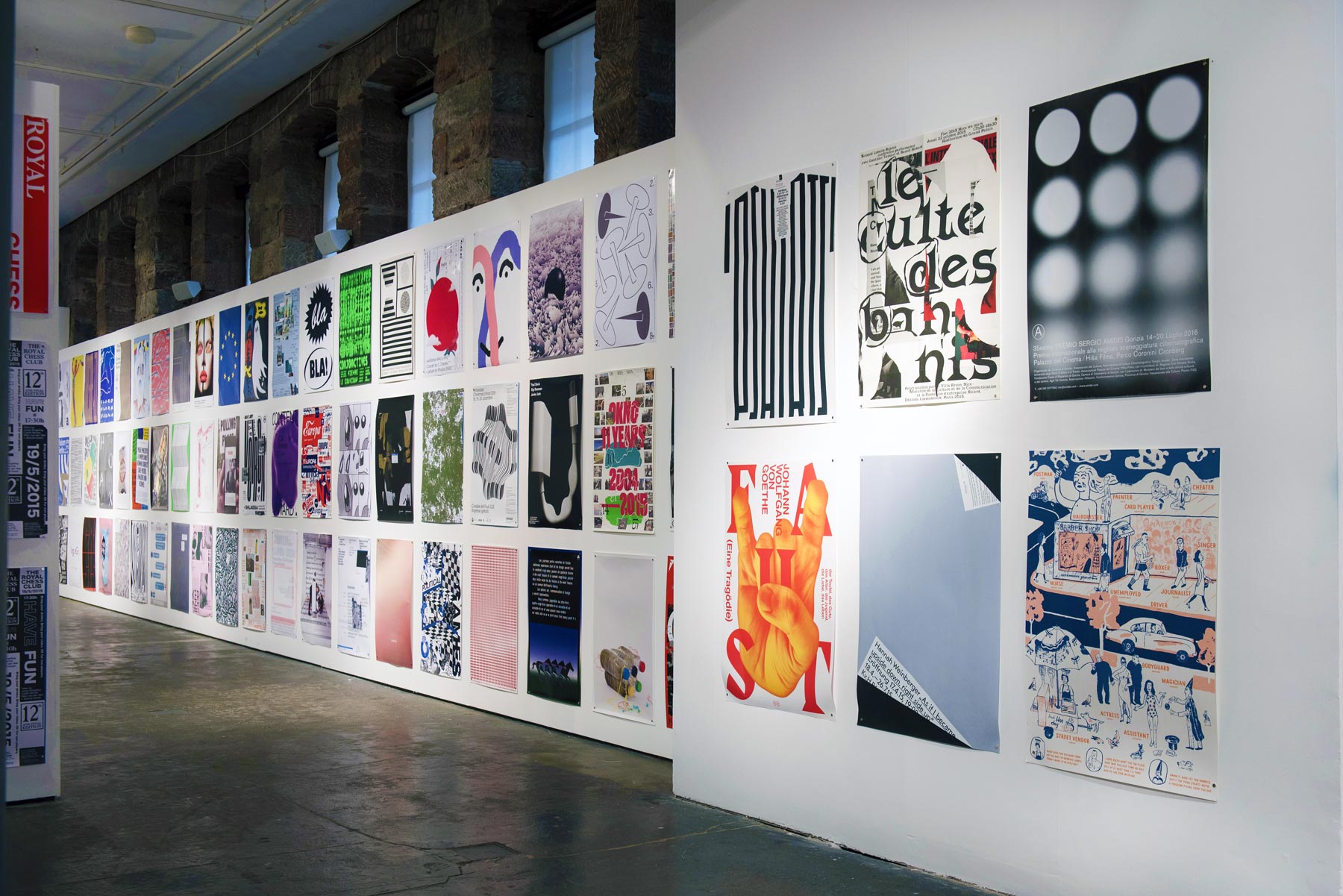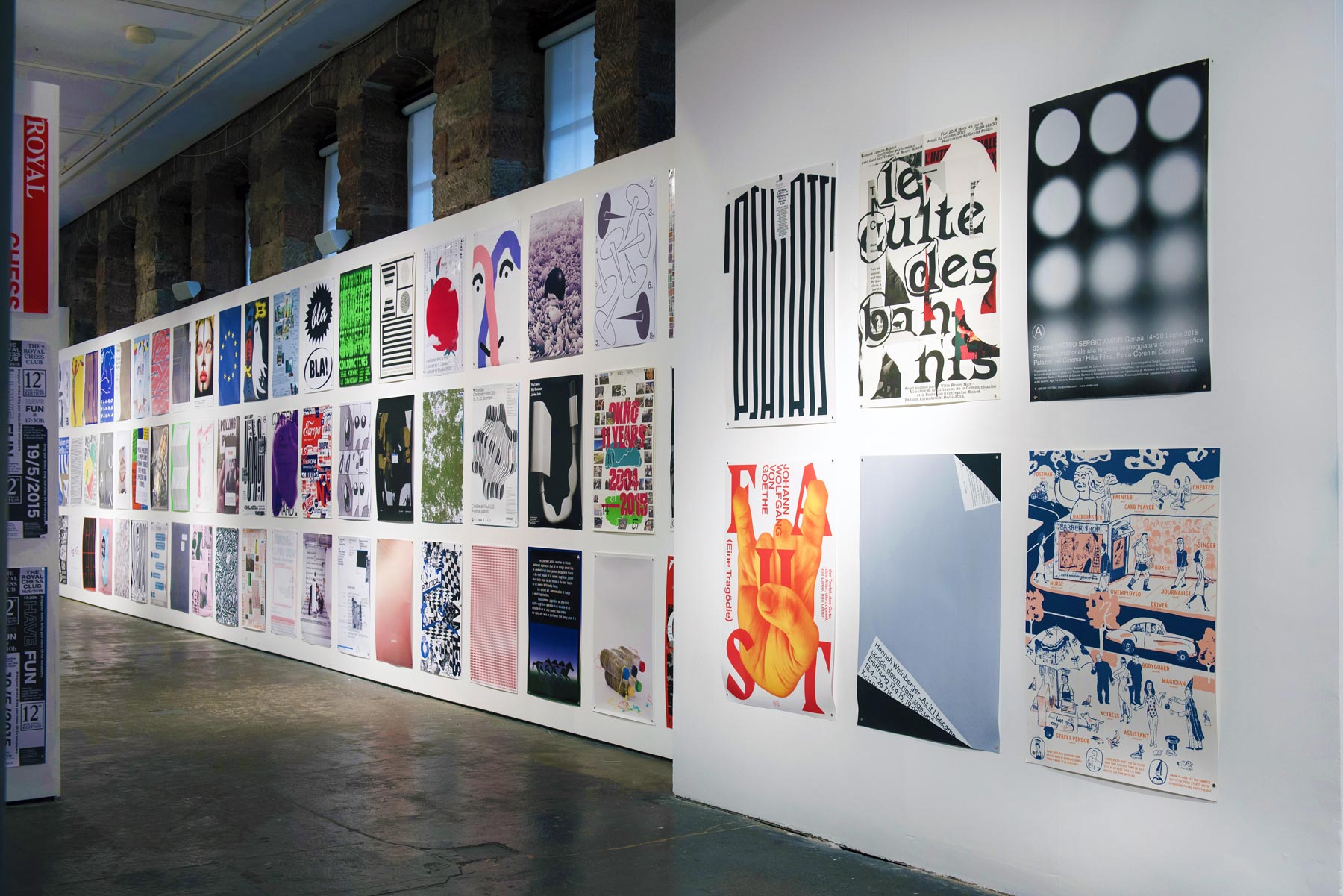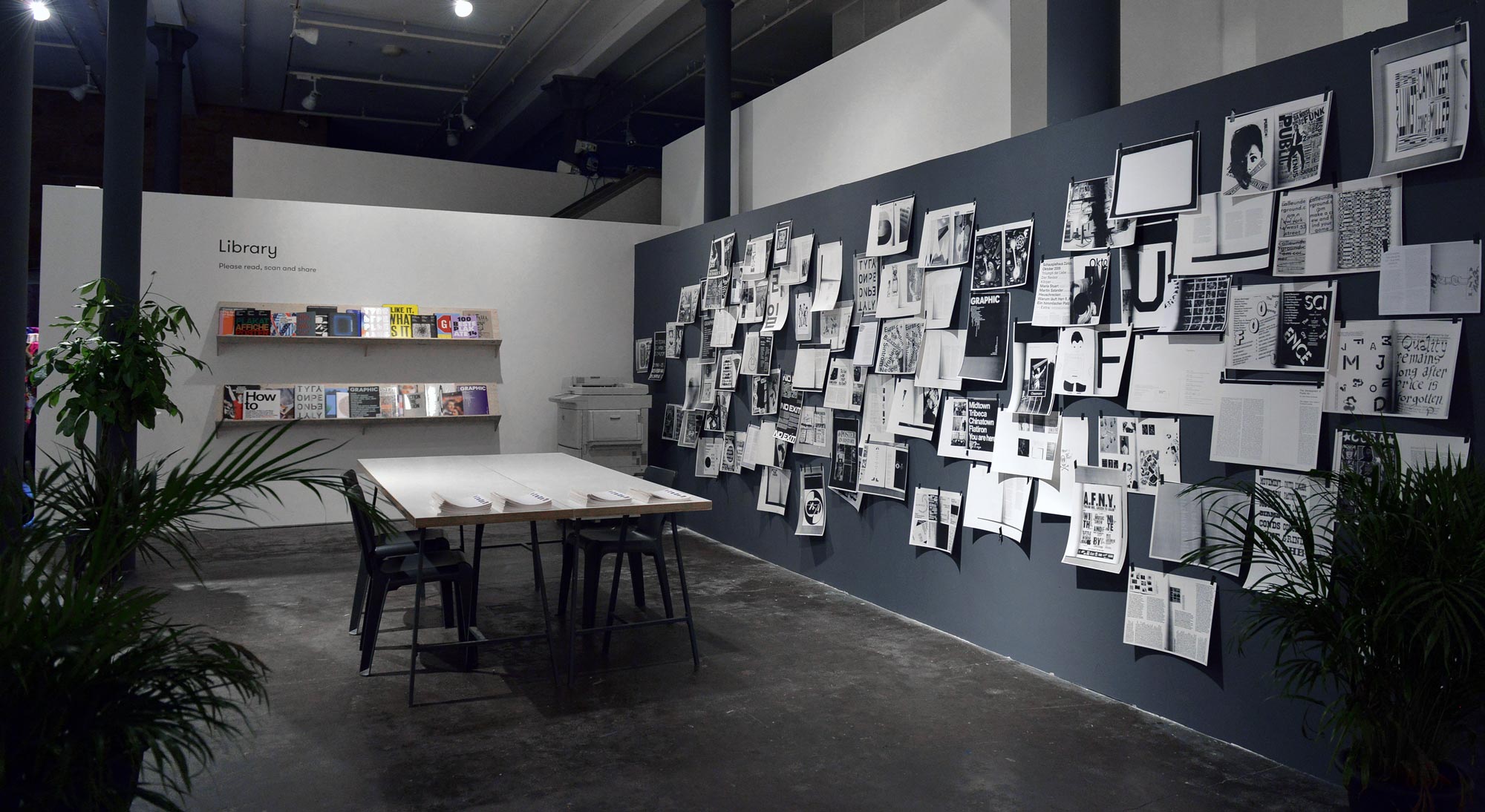 To offer a richer experience for visitors and provide more context for the exhibition, we created a research area with a physical library of curated books providing more details on the broader context of poster and graphic design.
In the research area, we encouraged visitors to read, scan and share with a black and white copier and a wall for pinning up. This also provided a place for visitors to sit, work, speak with staff and offer feedback.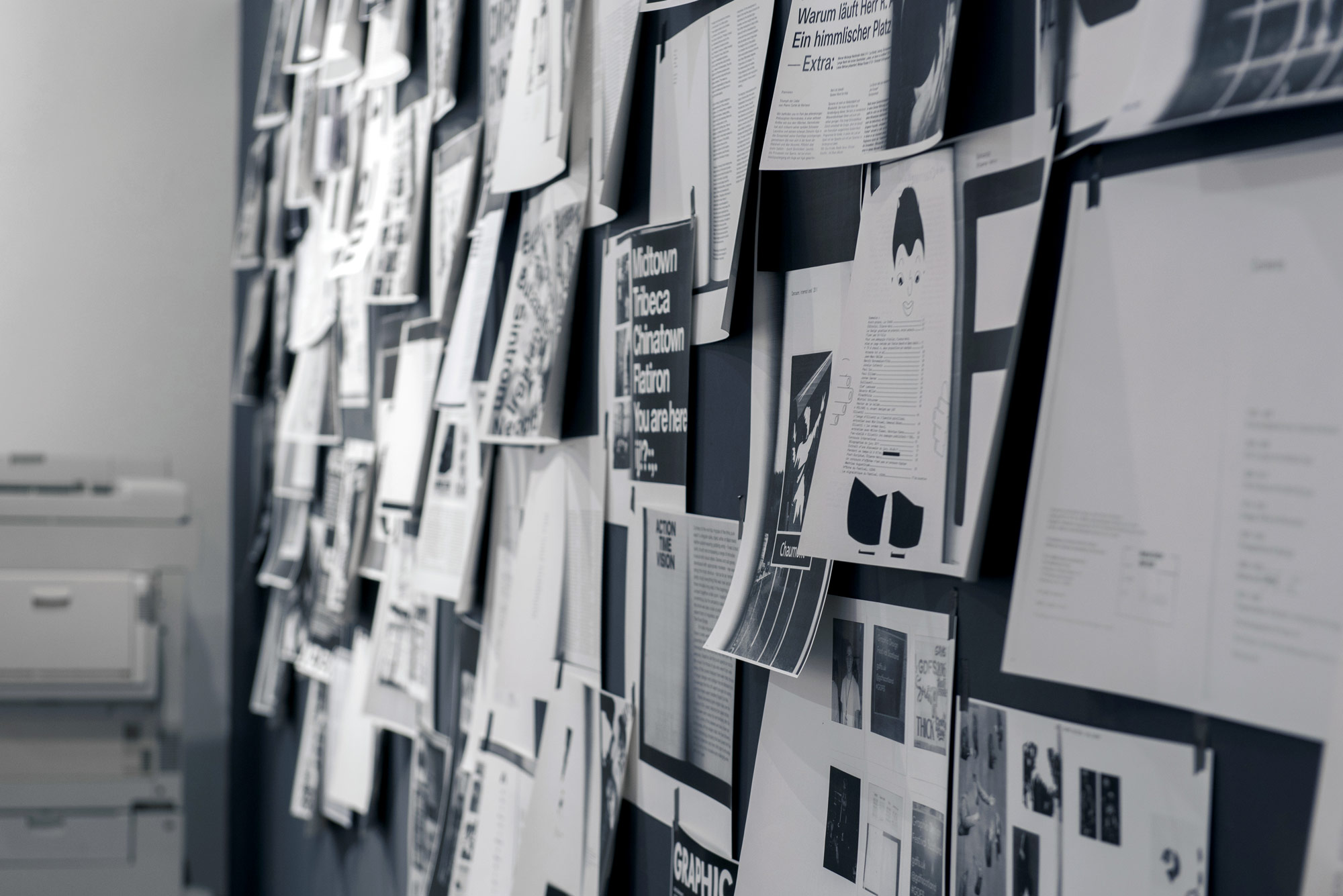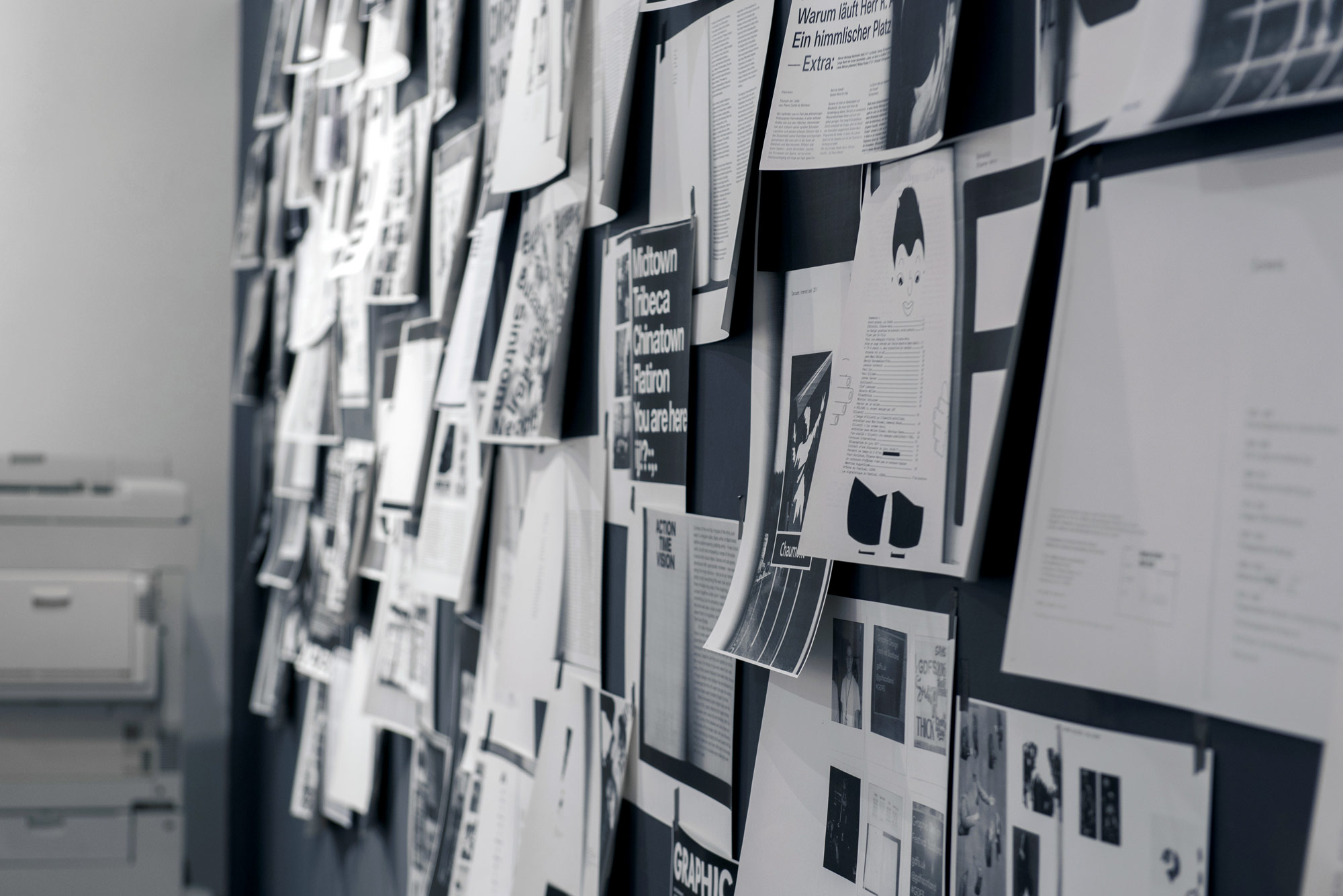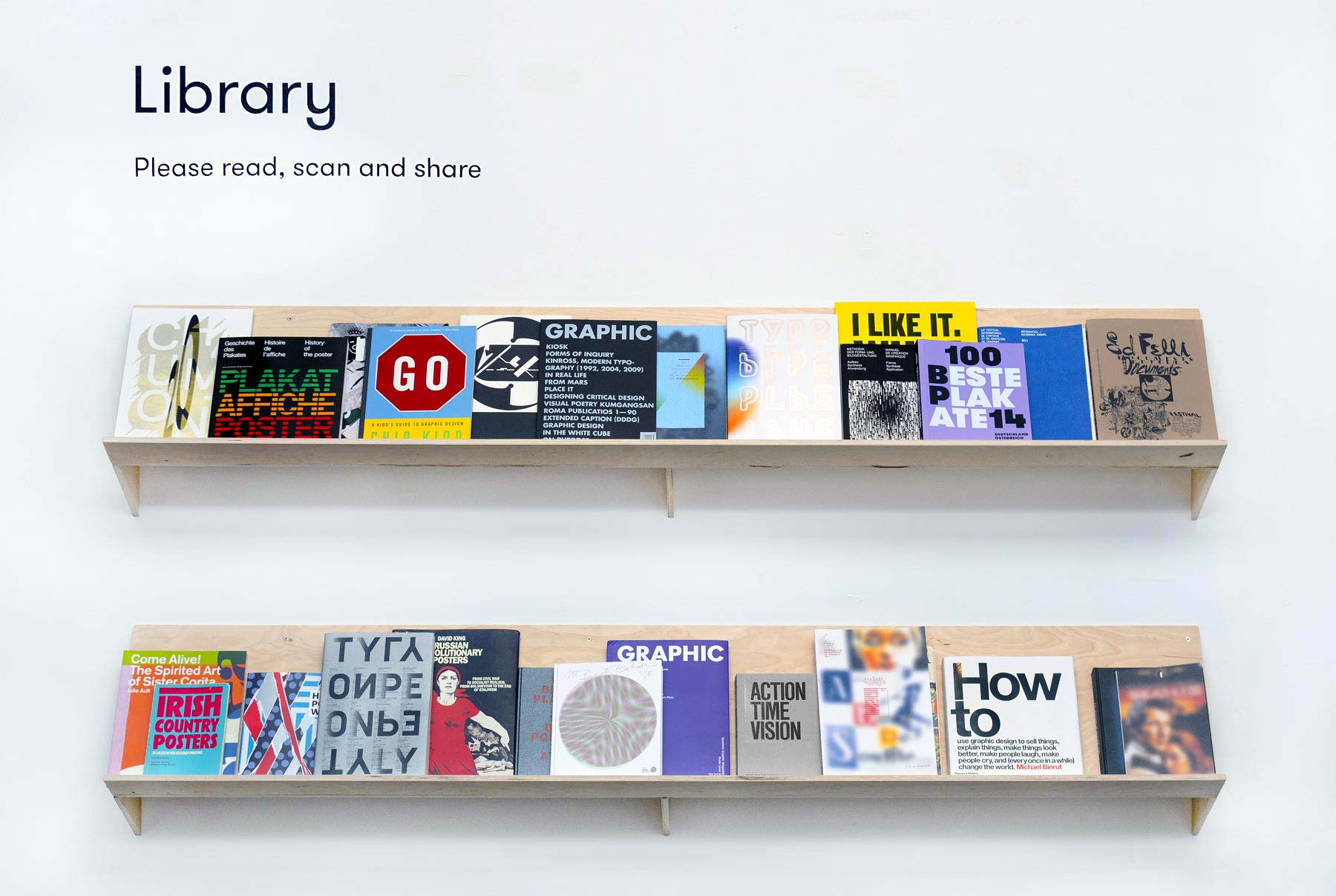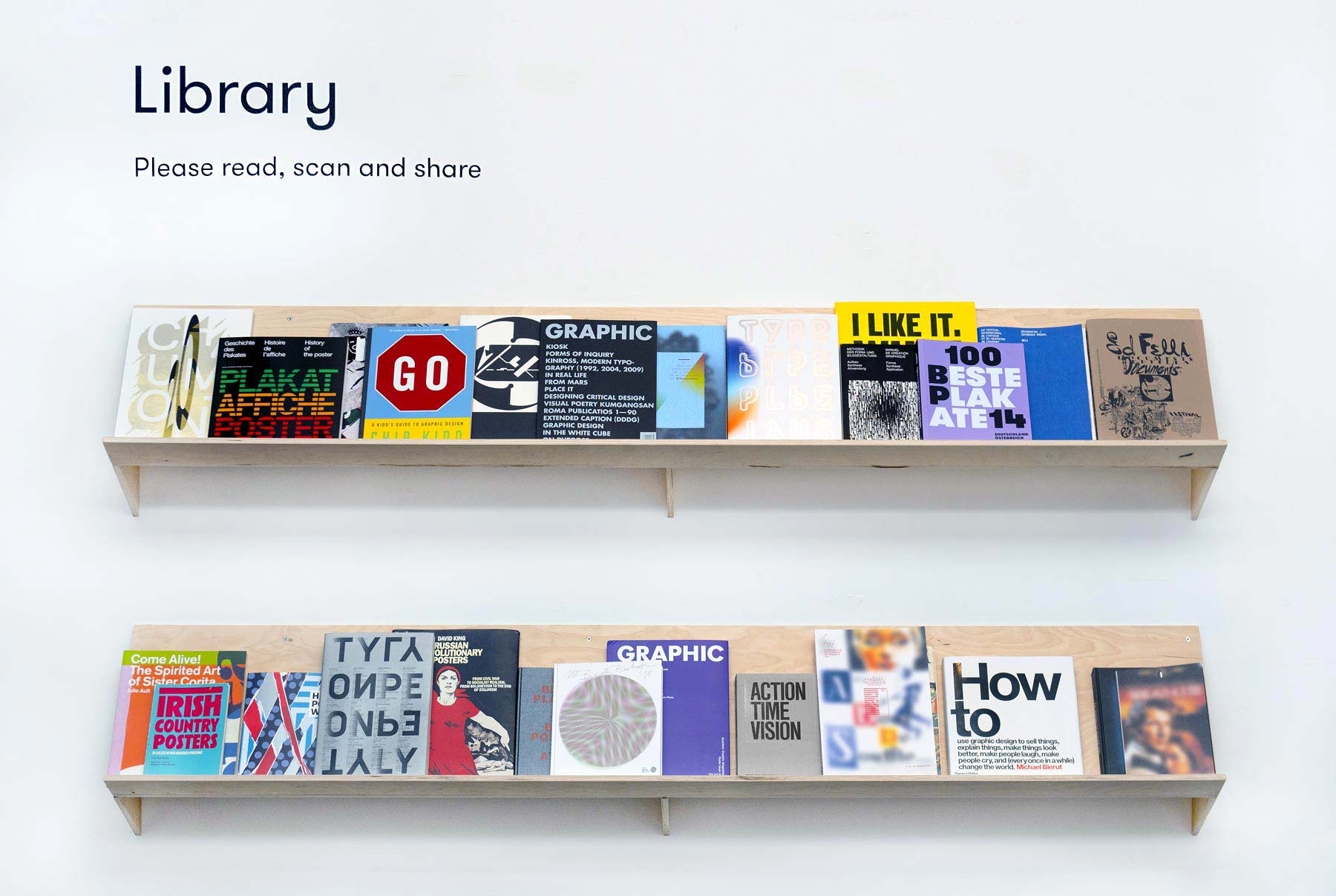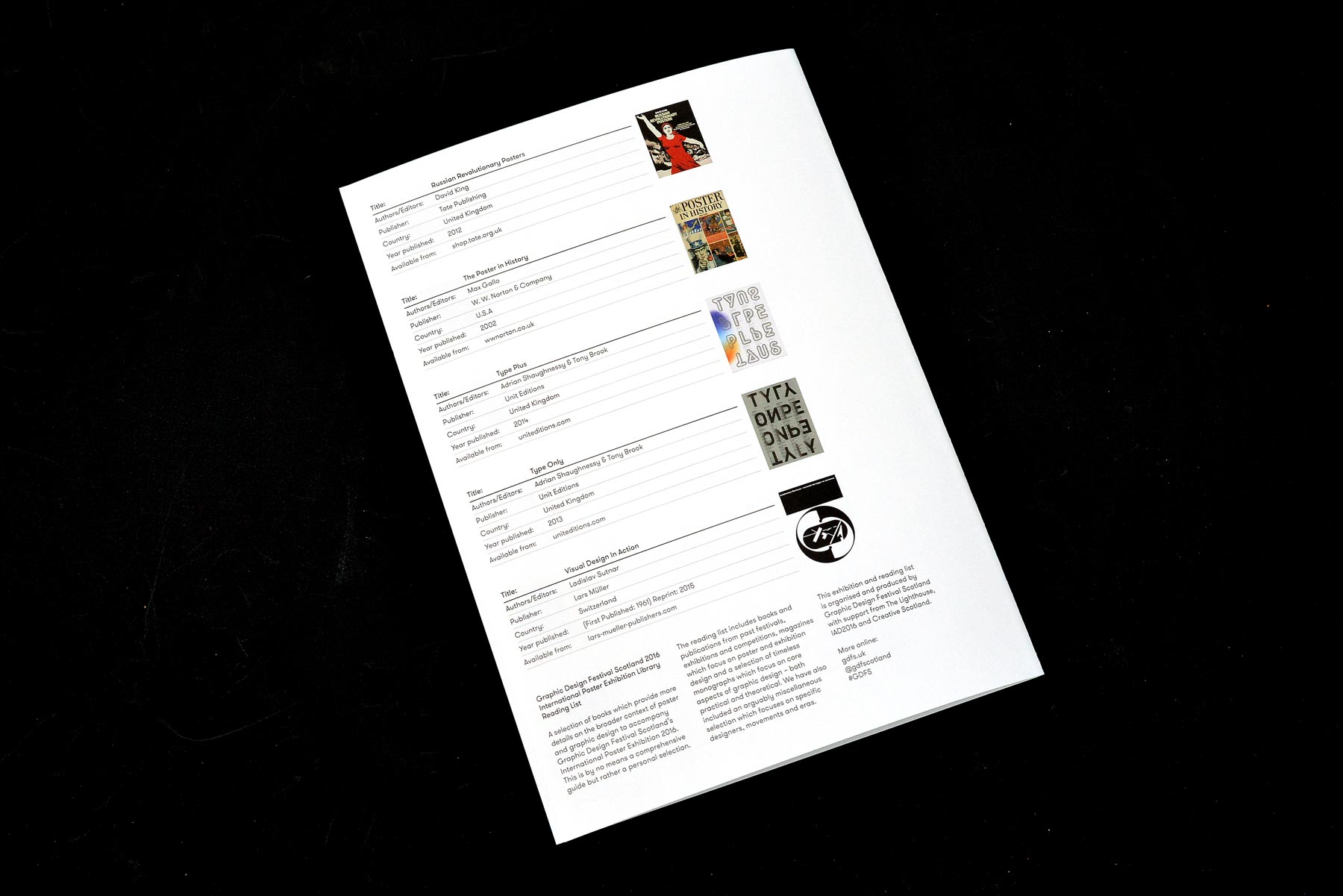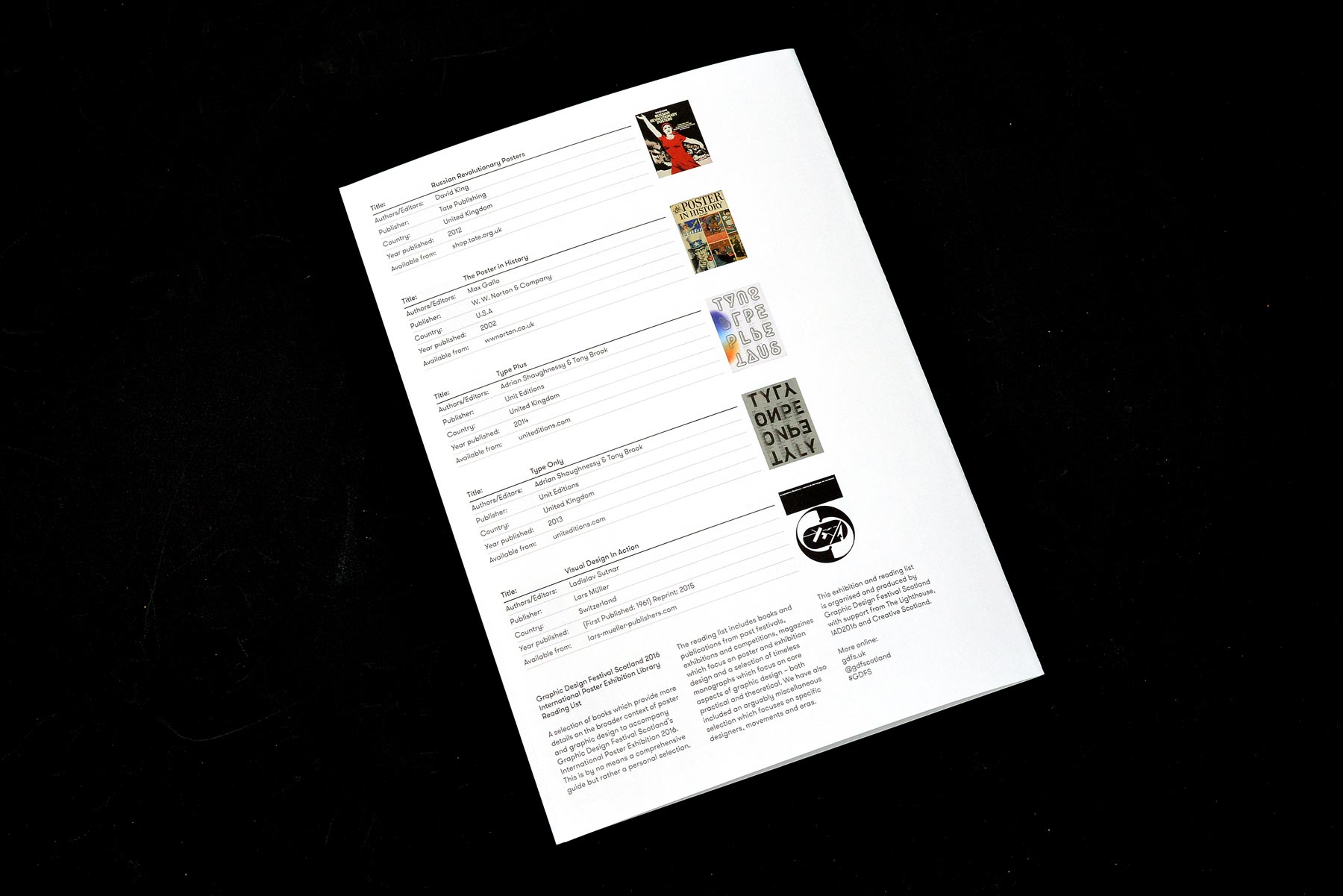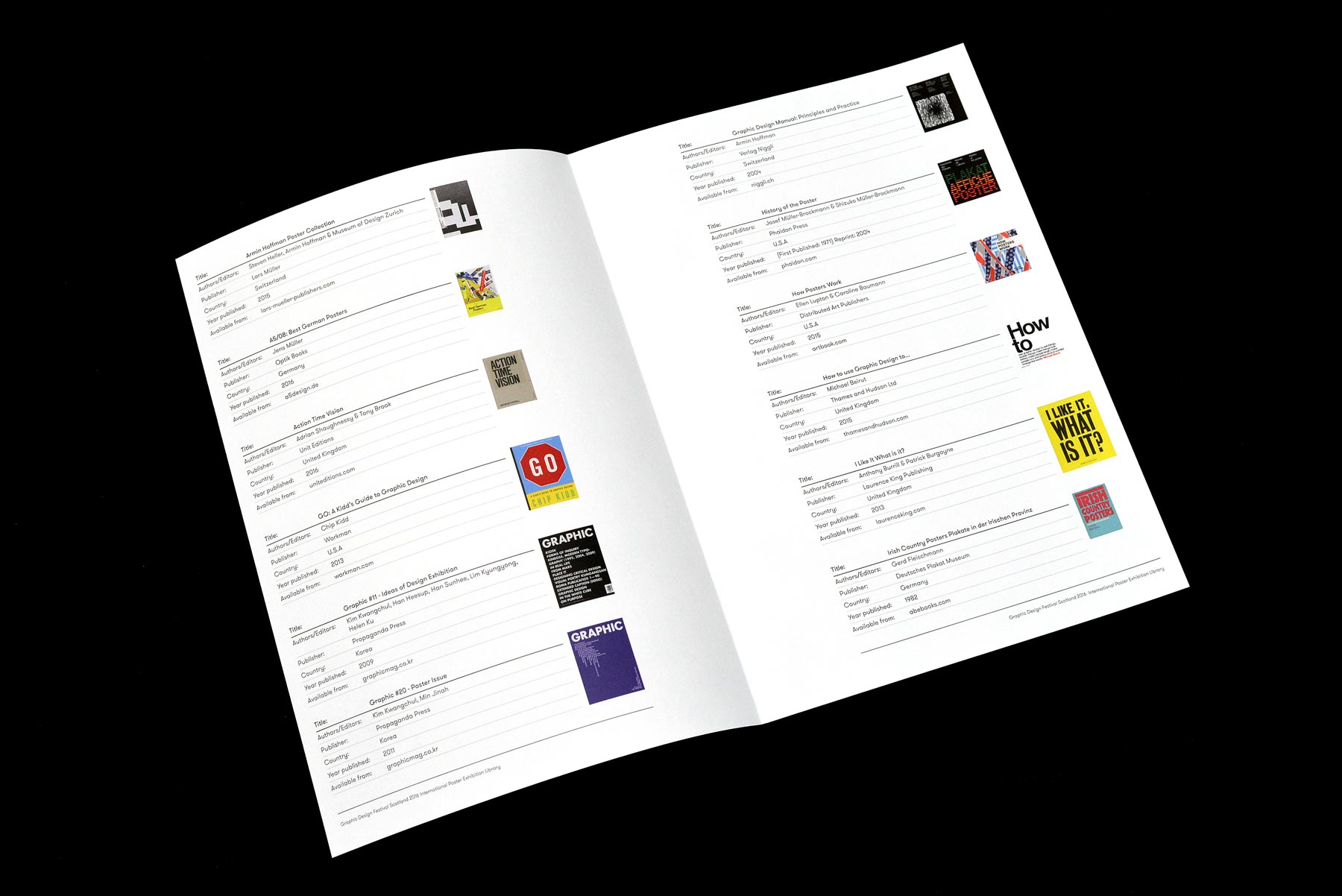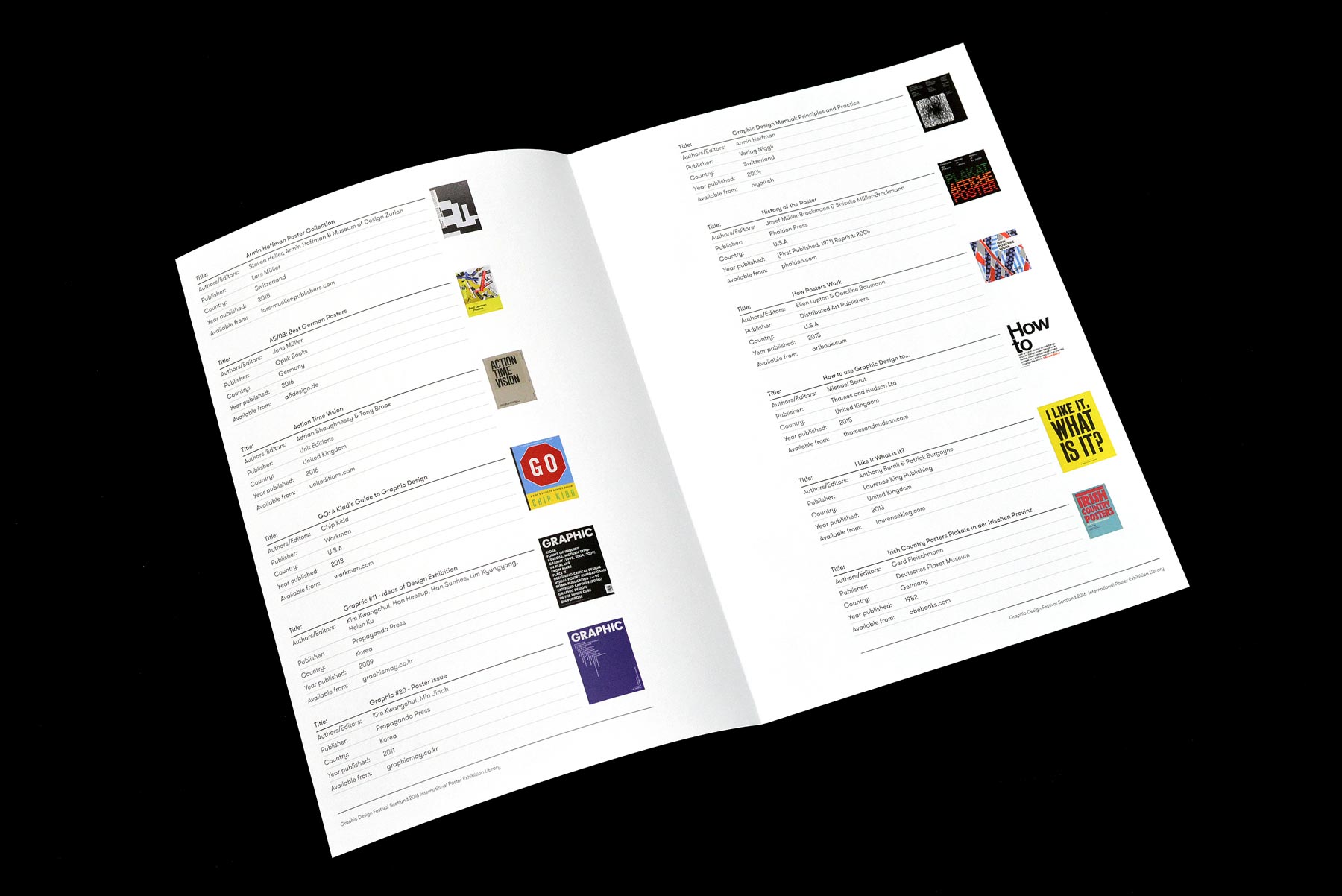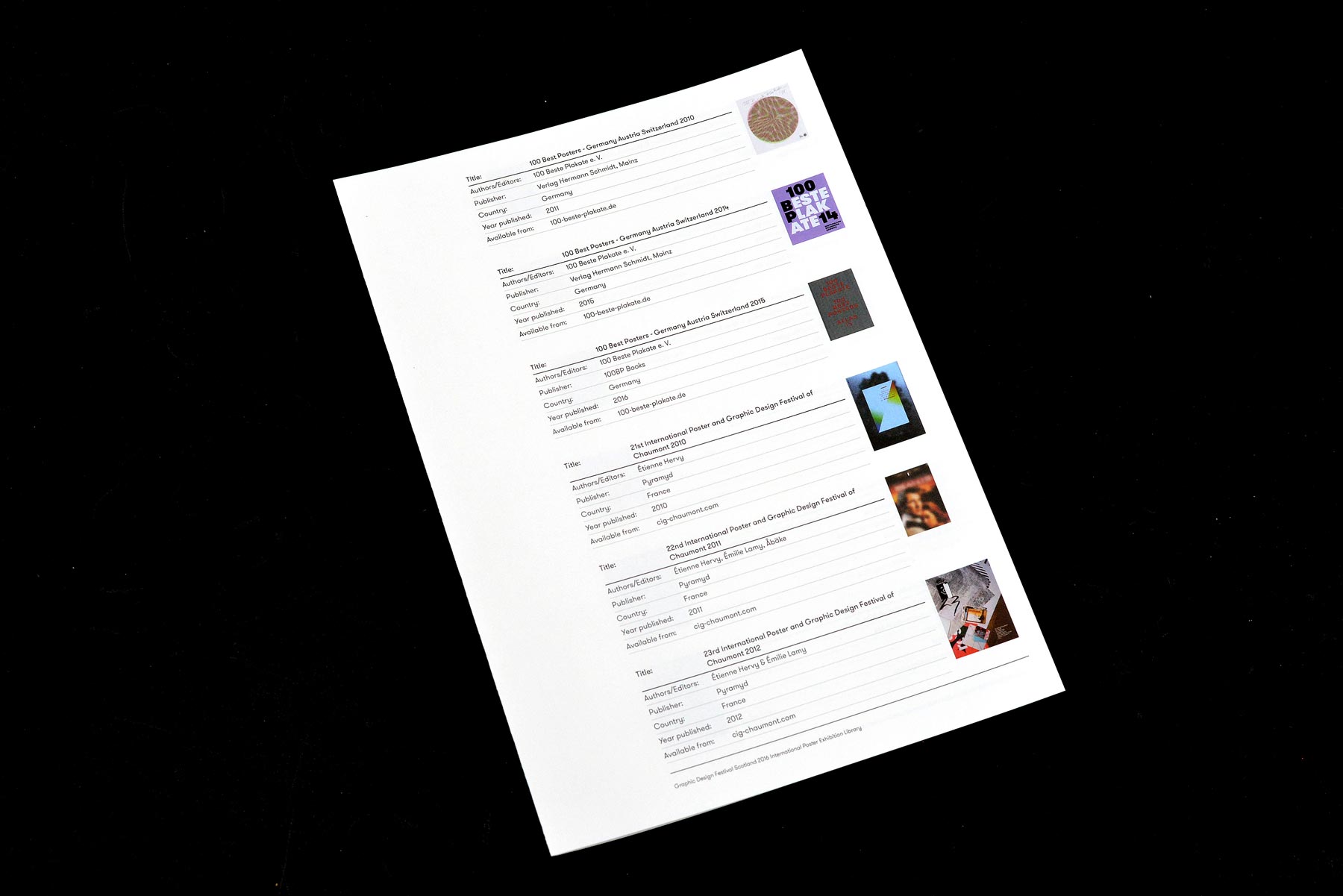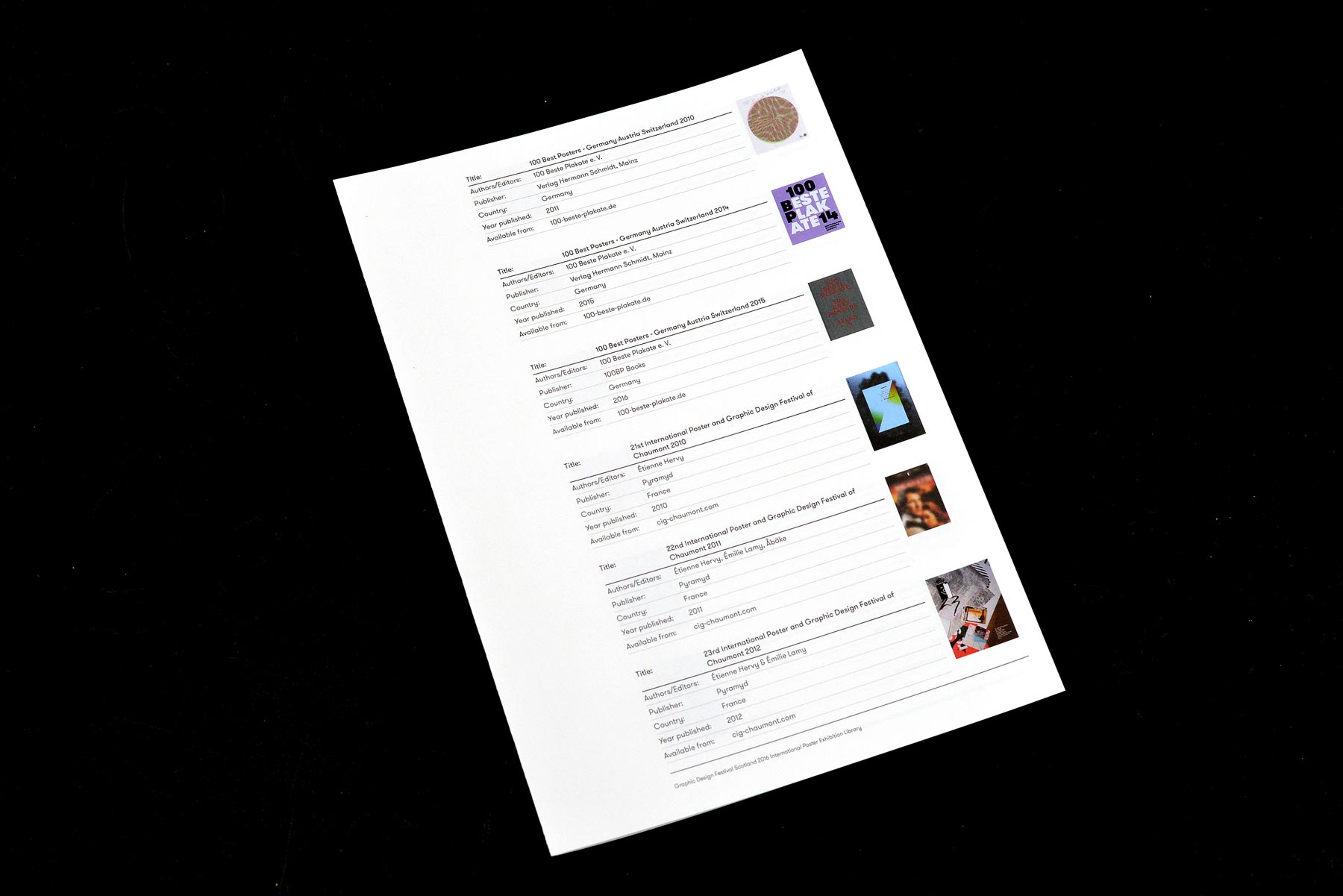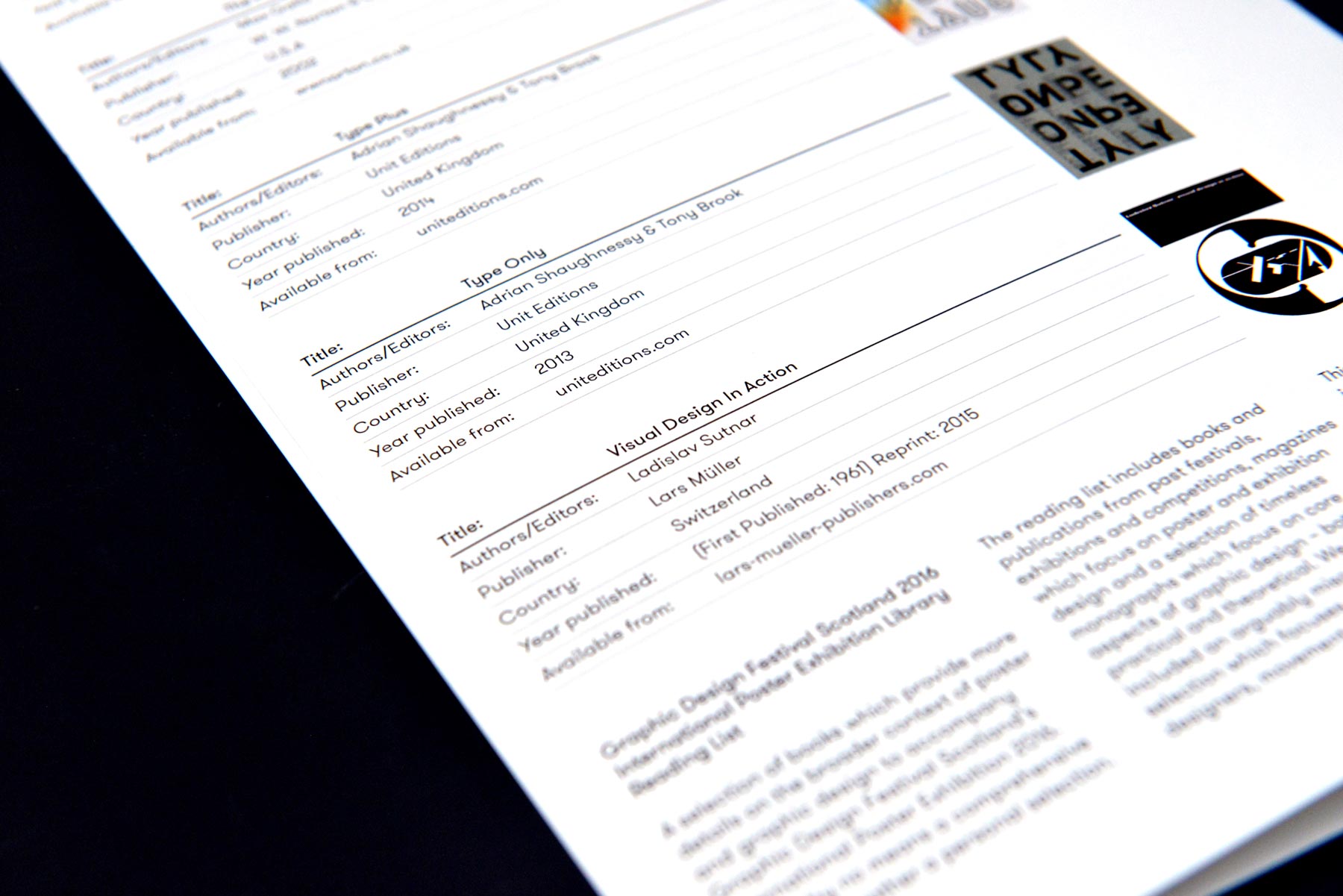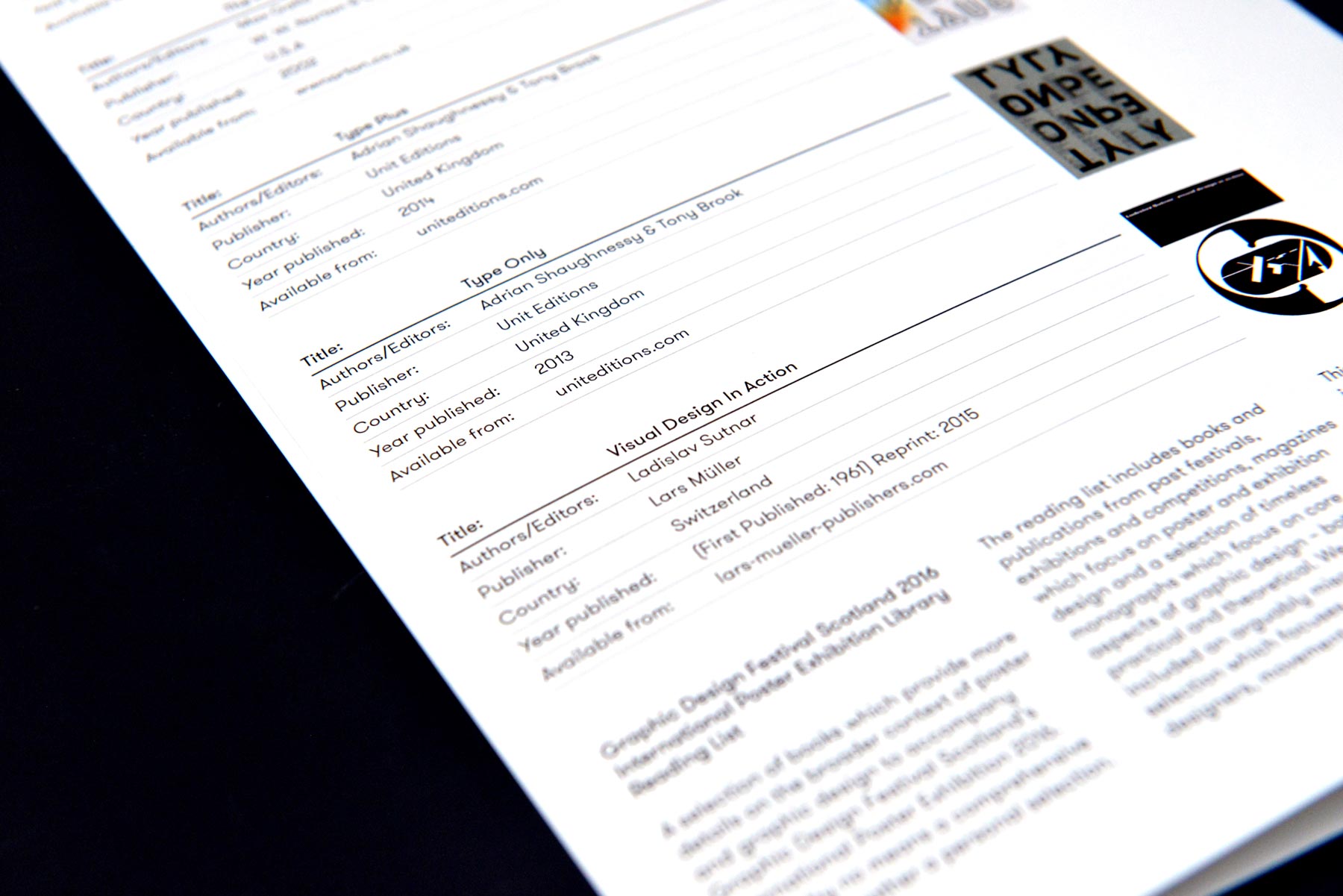 Hanging system, First 4 Magnets:
first4magnets.com
Exhibition design, Warriors Studio:
warriorsstudio.com
Poster Competition:
graphicdesignfestivalscotland.com/poster-competition
Photographs:
stephen-hughes.com