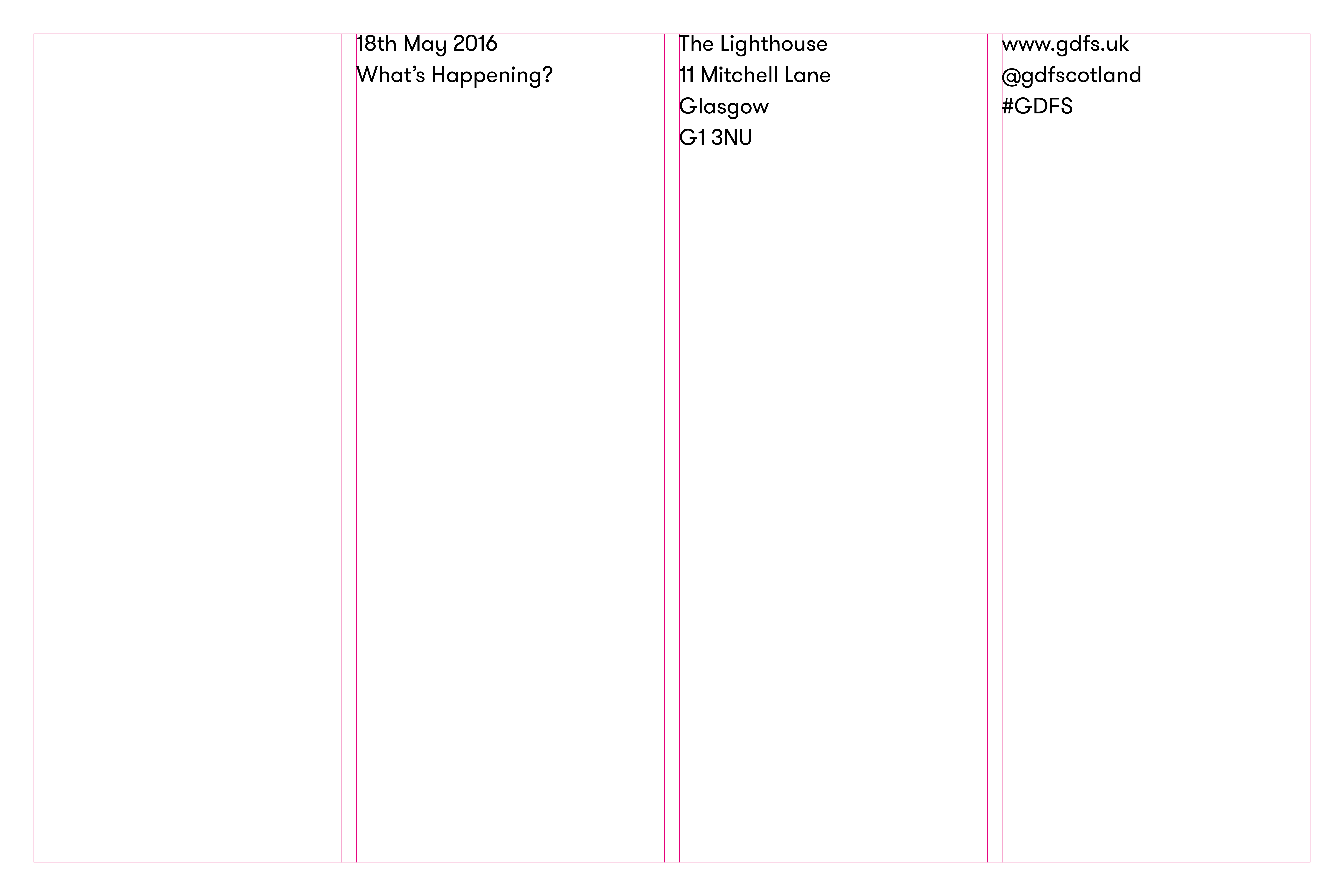 What's Happening? – 18.05.16
Posted on: 21/04/2016
Join us for the unveiling of the brand new 2016 identity and October Programme with an evening of talks, music, drinks and design to celebrate Graphic Design Festival Scotland 2016!
6.30pm Wednesday 18th May 2016
The Lighthouse,
11 Mitchell Ln,
Glasgow
G1 3NU
This is your opportunity to grab the first tickets for GDFS 2016, gain an insight into the collaborative process behind the new identity, discover what's been going on behind the scenes and find out what makes GDFS so unique.
Schedule
18:30: Complimentary Drinks & Music from 12th Isle
19:00: Freytag Anderson & Warriors Studio will introduce the GDFS 2016 Identity discussing the collaboration, thought process and final design work.
19:30: Beth & James of GDFS will introduce the GDFS 2016 programme and how you can be involved!
Get your tickets here: Eventbrite