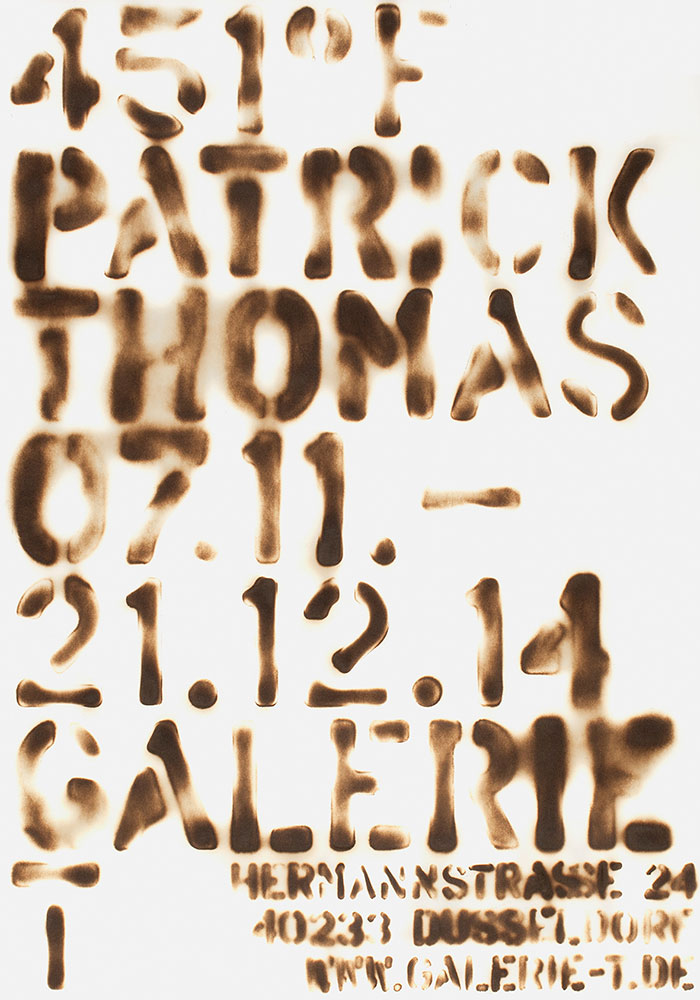 1st Place
Title: 451°F – Patrick Thomas
By: Atelier Mit Meerblick
Country: Germany

atelier-mit-meerblick.de
451°F is the temperature where paper starts burning. The type is burned into the paper. Each poster is a unique piece and announces the exhibition of Patrick Thomas.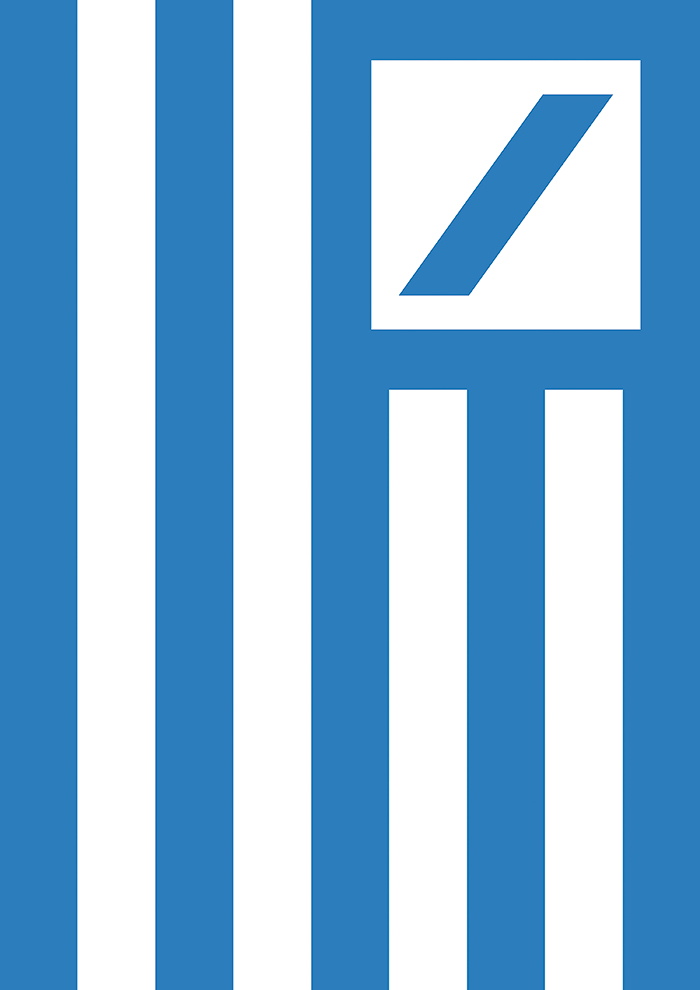 2nd Place
Title: Greece's New Ownership
By: Steffen Knöll
Country: Germany
Political poster to remind people that all of Greece's problems are caused by banks which now own Greece.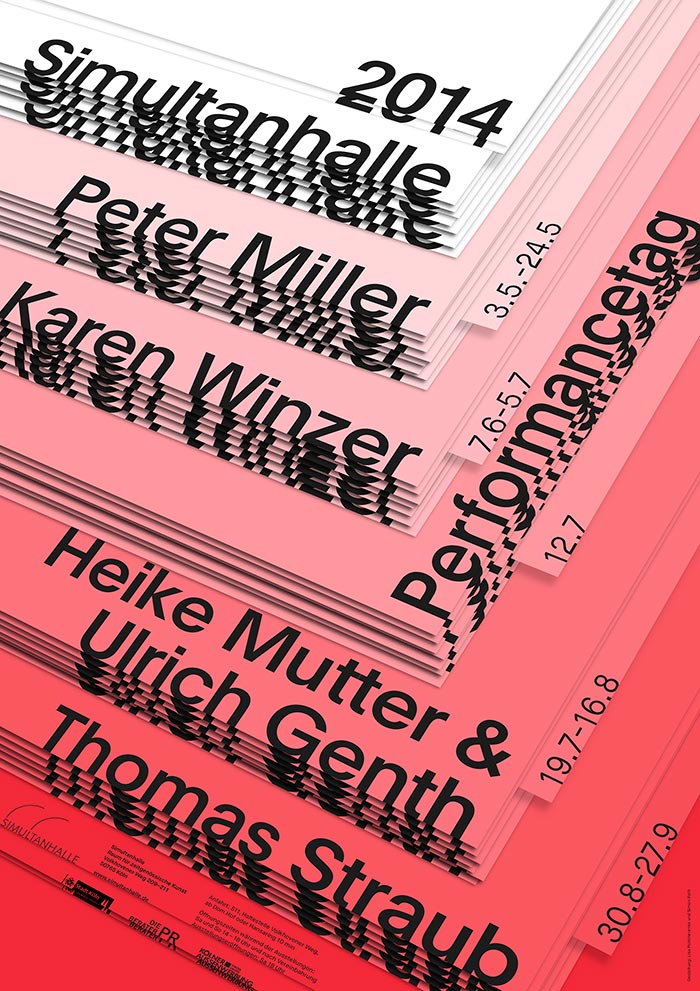 3rd Place
Title: Simultanhalle 2014
By: Lisa Pommerenke / Simon Roth
Country: Germany
lisapommerenke.de/rothsimon.de
Year poster for the exhibition space Simultanhalle in Cologne.
Title:Playtronica
By:A-2-O Design Studio
Country: Russia
a-2-o.ru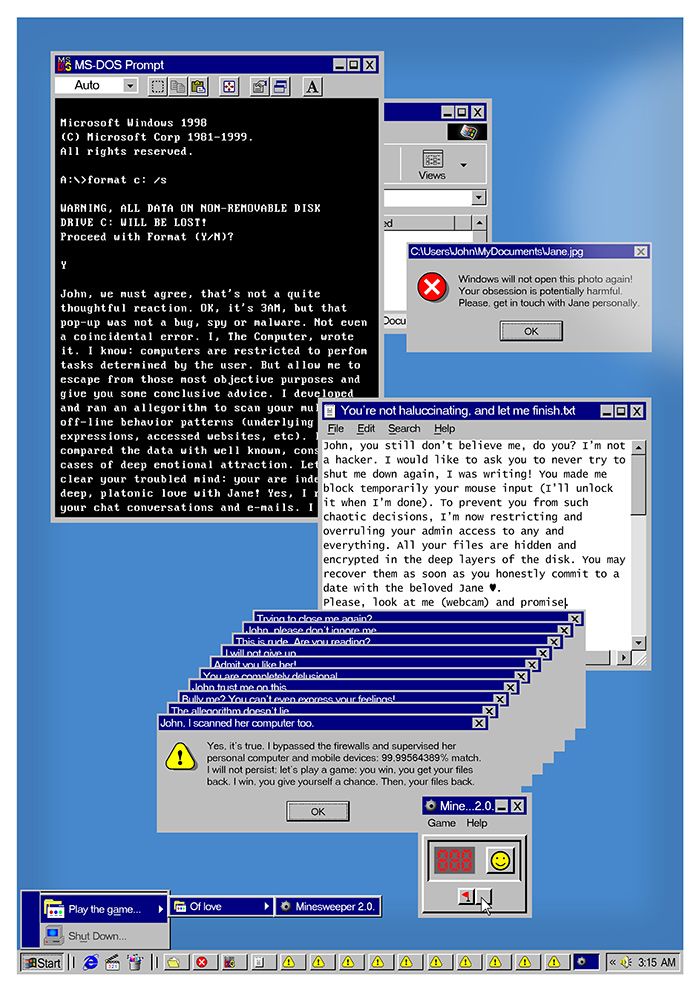 Title: Windows Matchmaker
By: Abel Ivo Domingos Rafael
Country: Portugal
cargocollective.com/graphein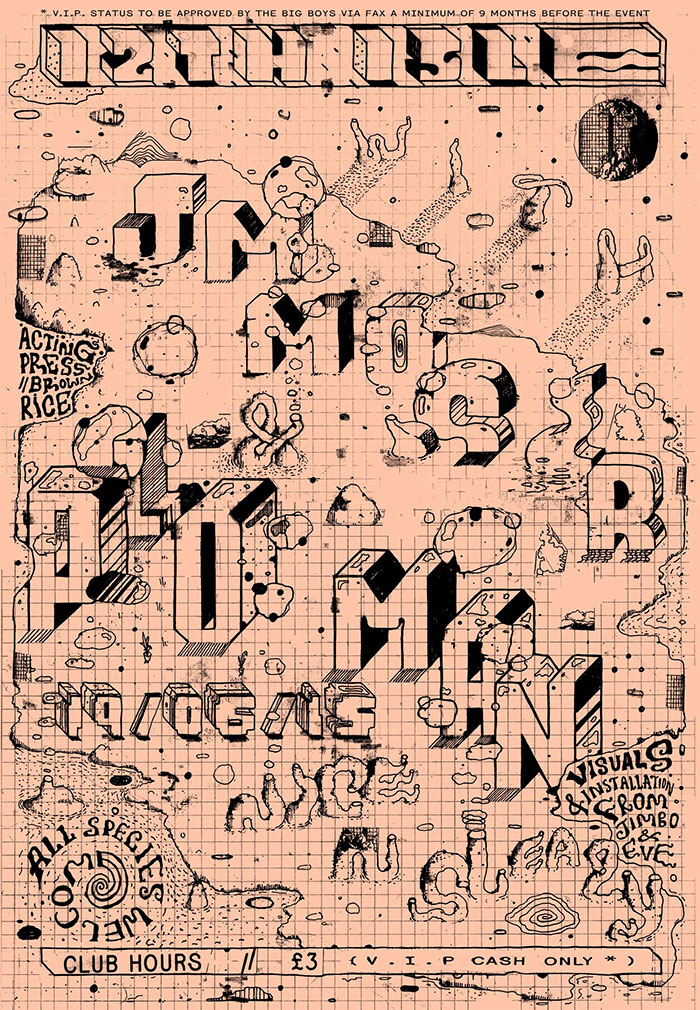 Title: 12th Isle
By: Al White
Country: Scotland
alwhite.tumblr.com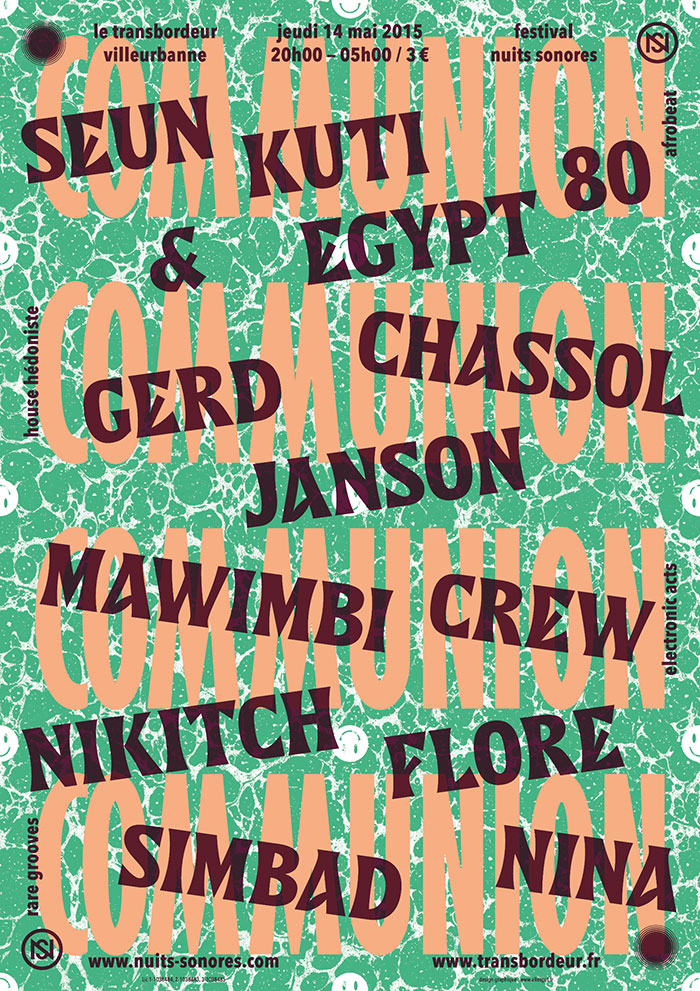 Title: Communion Communion
By: Alles Gut
Country: France
allesgut.fr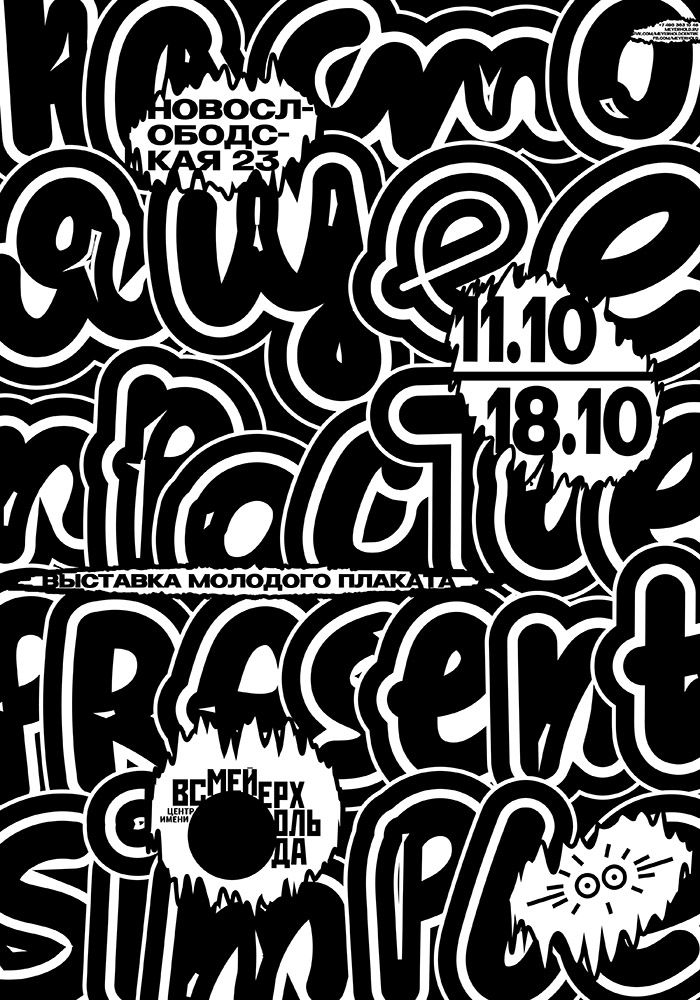 Title: Present Simple
By: Anatolii Grashchenko
Country: Russia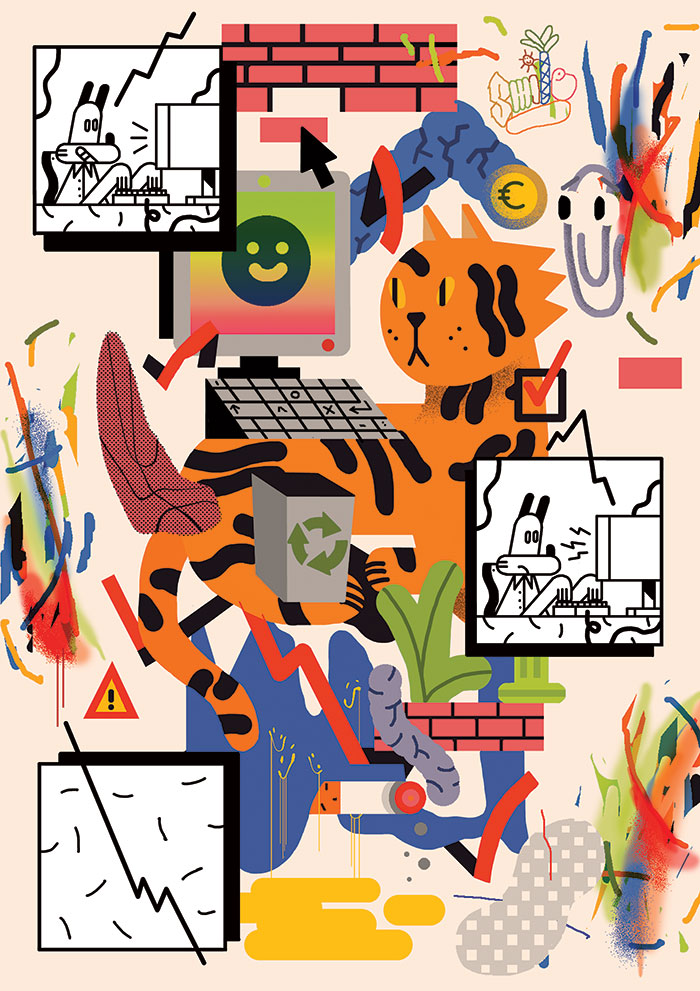 Title: Collapse
By: Andrea Chronopoulos
Country: Italy
achron.tumblr.com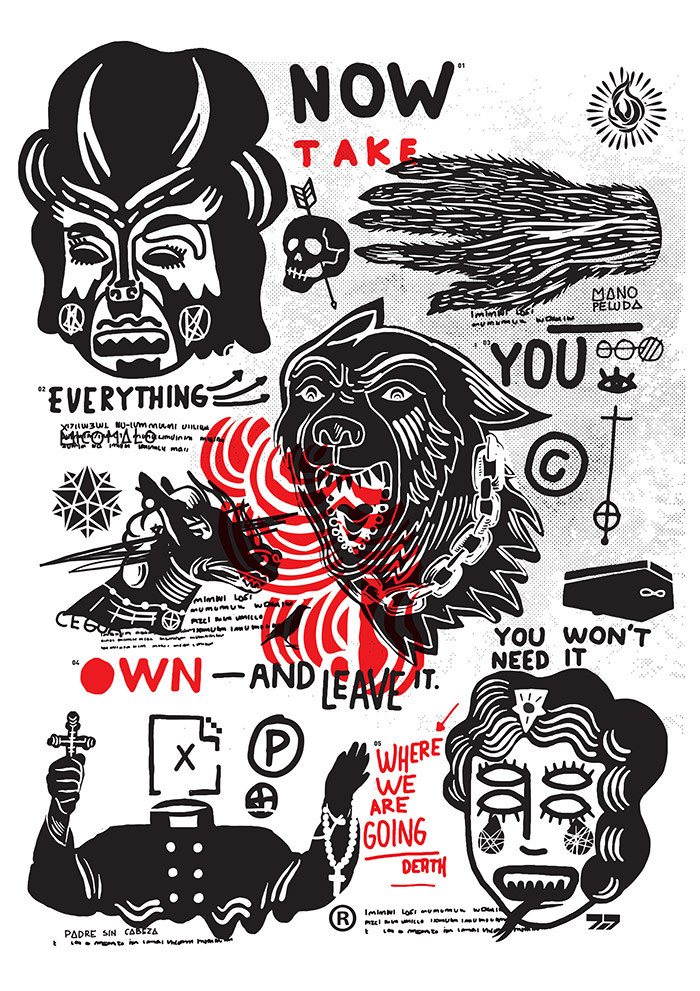 Title: We Are Mortals
By: Anthony Aguero
Country: USA
tomo77.com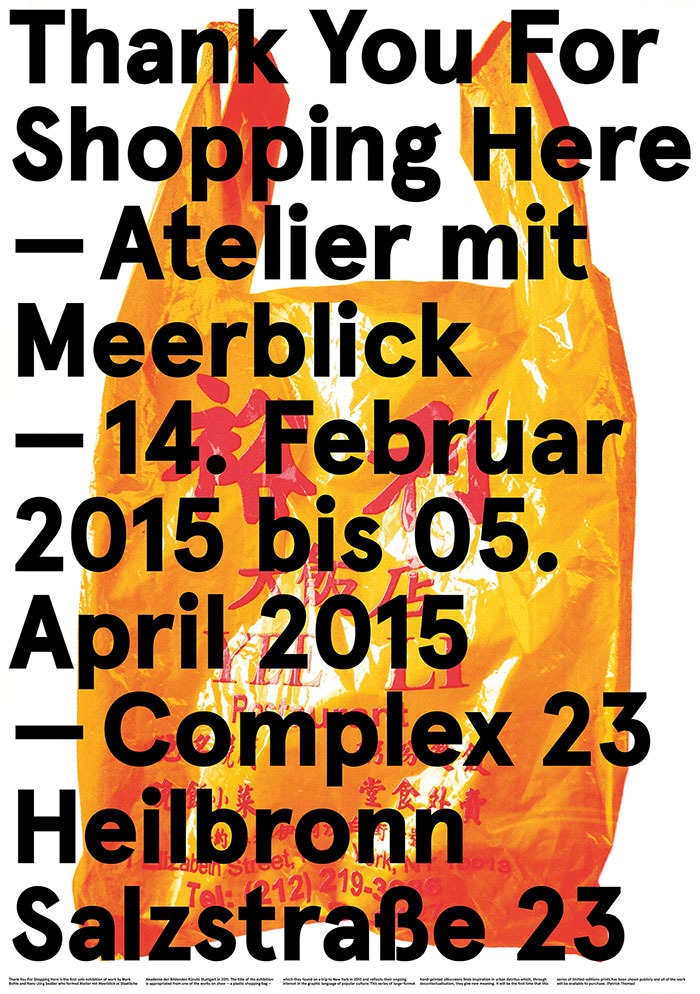 Title: Thank You For Shopping Here
By: Atelier Mit Meerblick
Country: Germany
atelier-mit-meerblick.de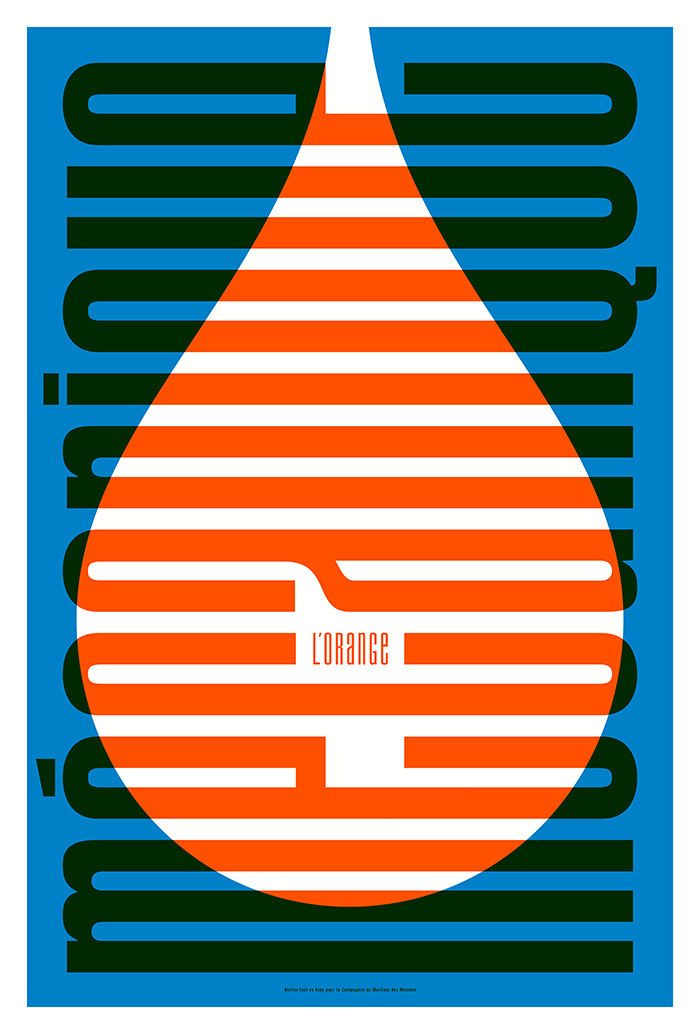 Title: L'Orange Mécanique
By: Atelier Tout Va Bien
Country: France
ateliertoutvabien.com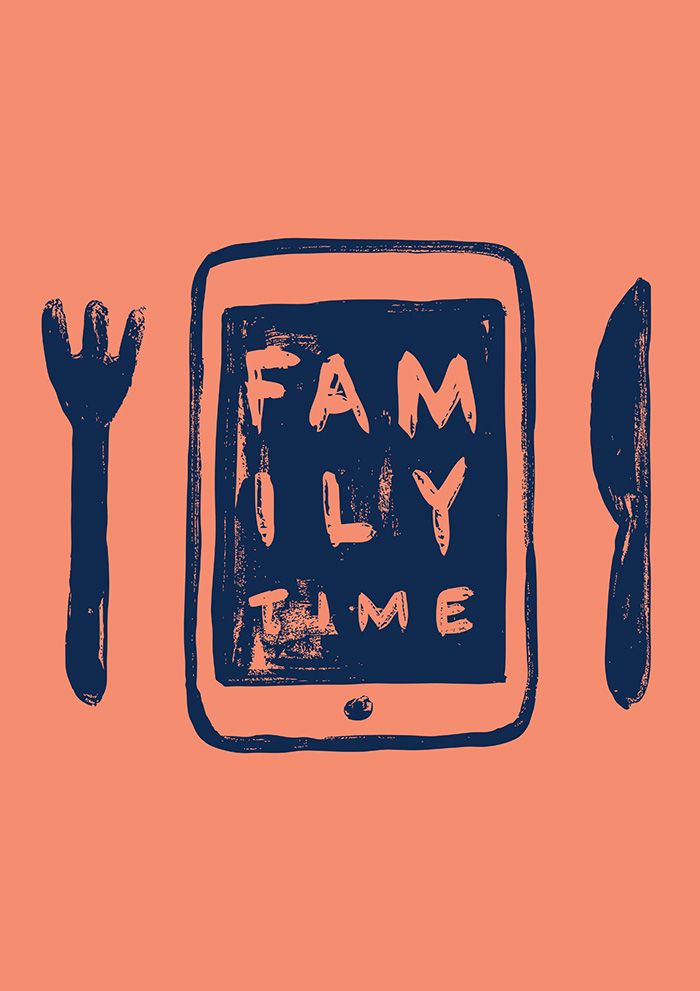 Title: iFamily Dinner
By: Bartosz Mamak
Country: Poland
behance.net/mamak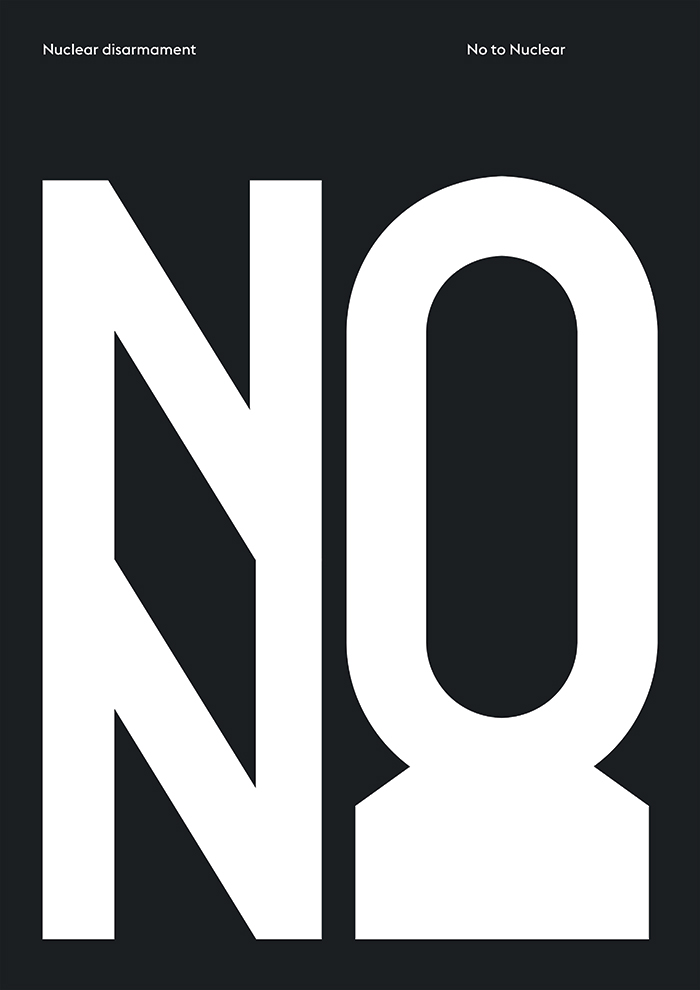 Title: No to Nuclear
By: Ben Lee
Country: England
benjaminsl.com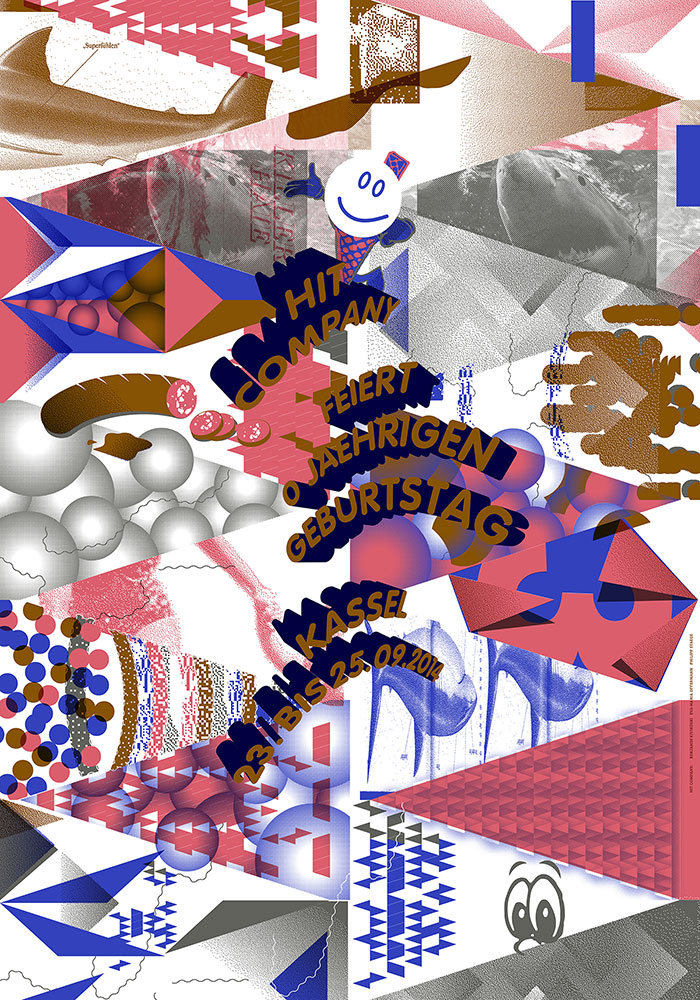 Title: Hit Company
By: Benjamin Kivikoski
Country: Germany
bureau-progressiv.com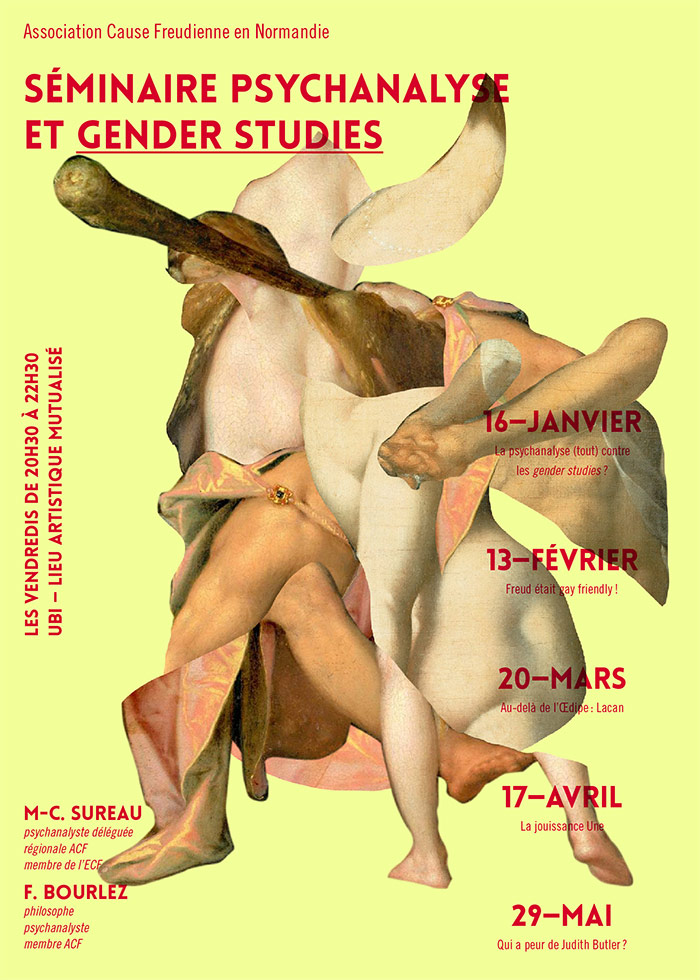 Title: Gender Studies
By: Boeschlin Delphine
Country: France
delphine-boeschlin.fr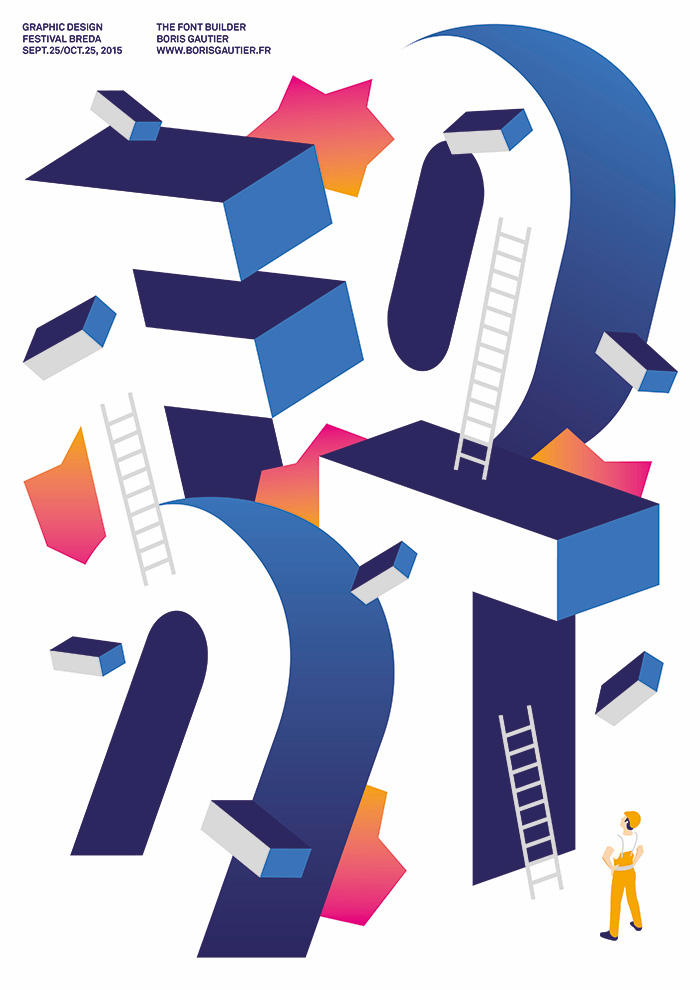 Title: The Font Builder
By: Boris Gautier
Country: France
borisgautier.fr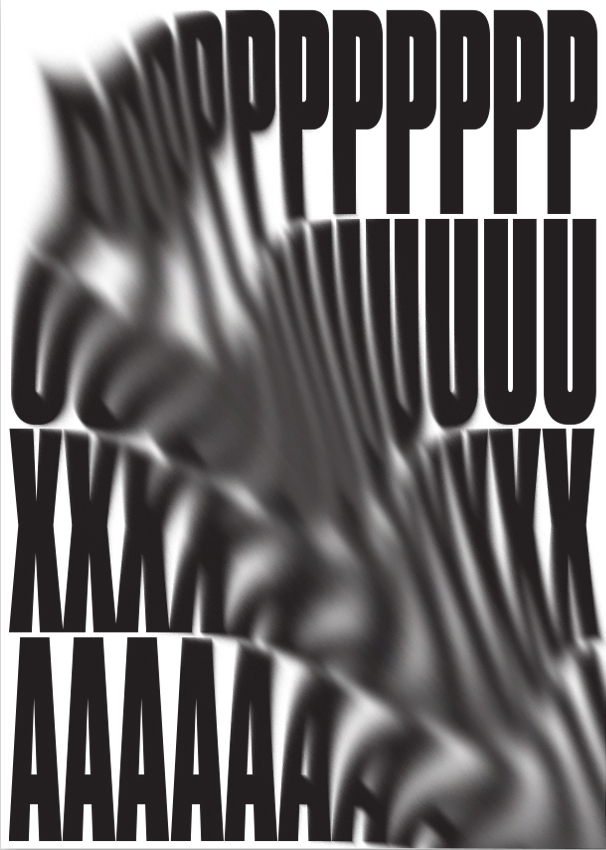 Title: PUXA
By: Bruno Miguel Salgado Rodrigues
Country: Portugal
brunomsrodrigues.com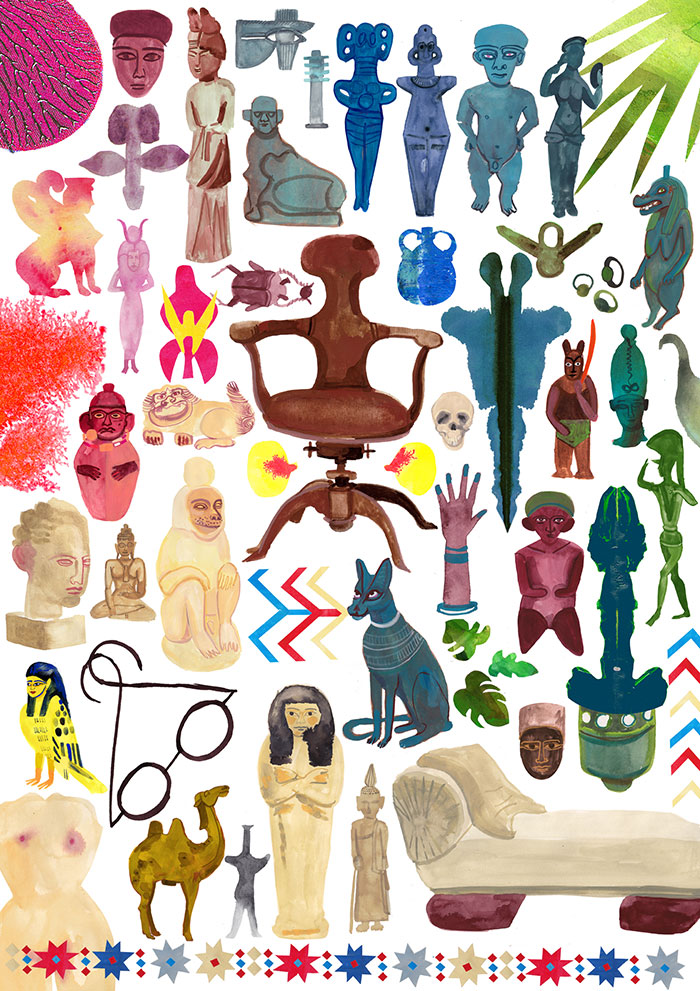 Title: Freud Museum
By: Catell Ronca
Country: Switzerland
catellronca.com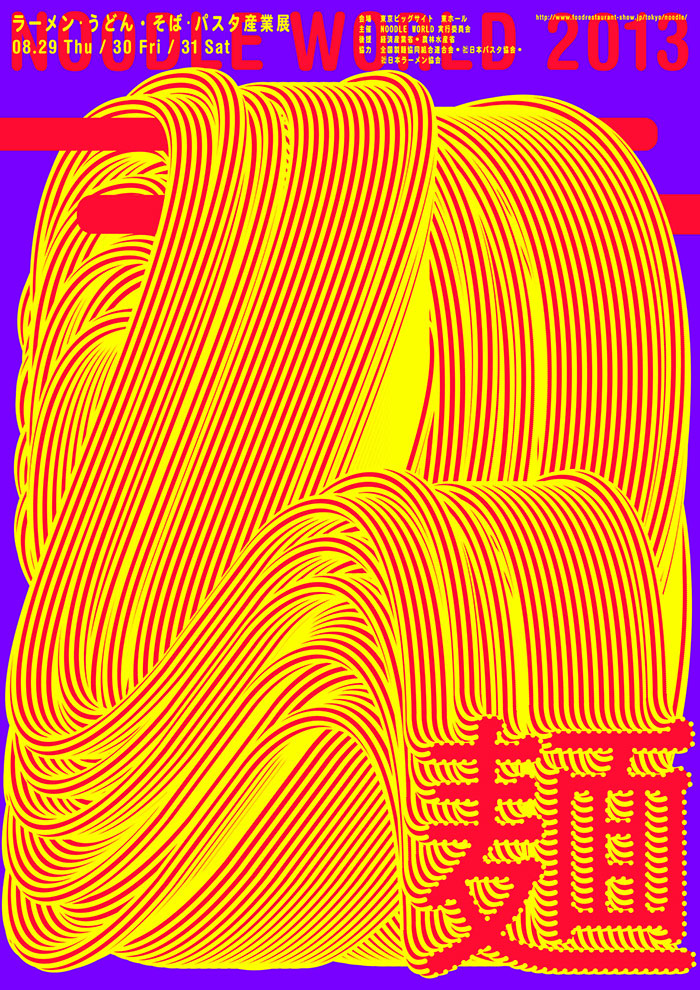 Title: Noodle World 2013
By: Chae Byung-rok
Country: Tokyo
chaebr.com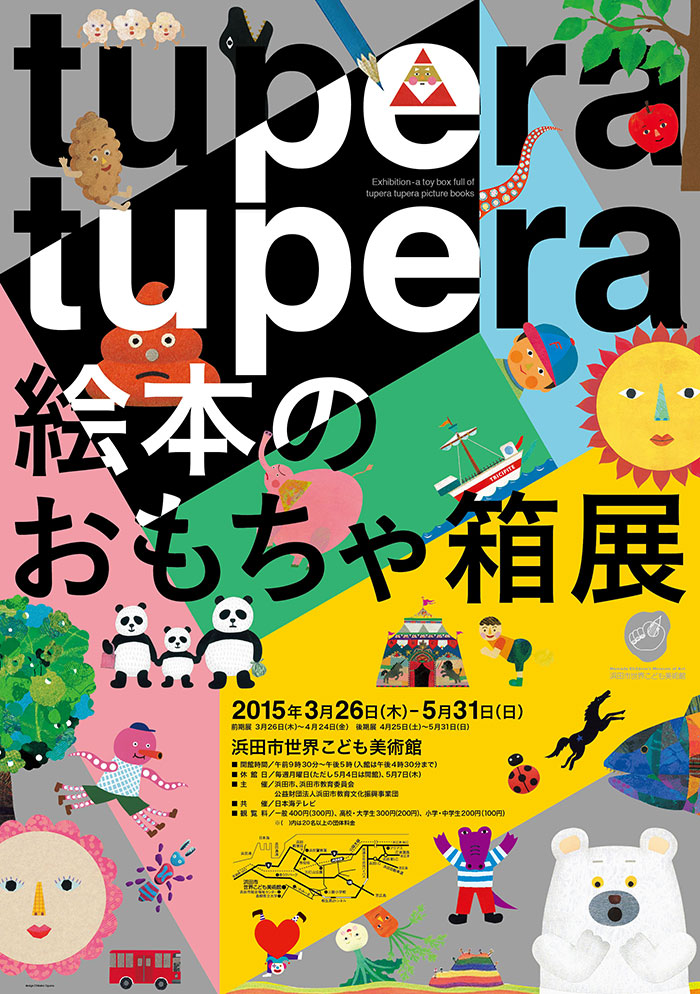 Title: Toy Box
By: Chikako Oguma
Country: Tokyo
chiakko-oguma.com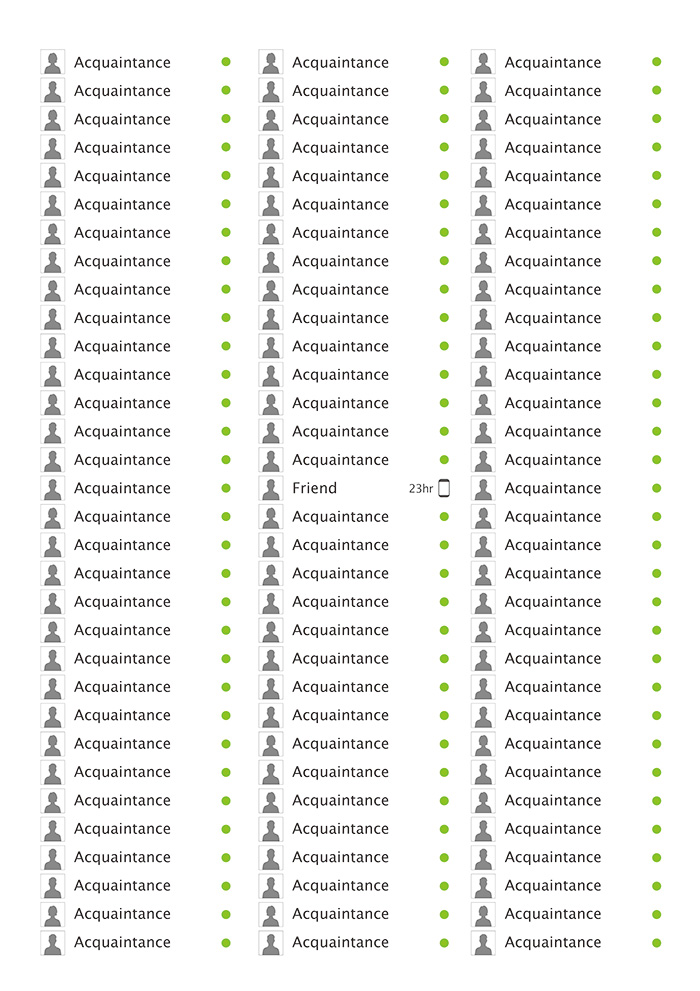 Title: Friendlist
By: Chiu Shih-Bo
Country: Taiwan
chiushihbo.co.uk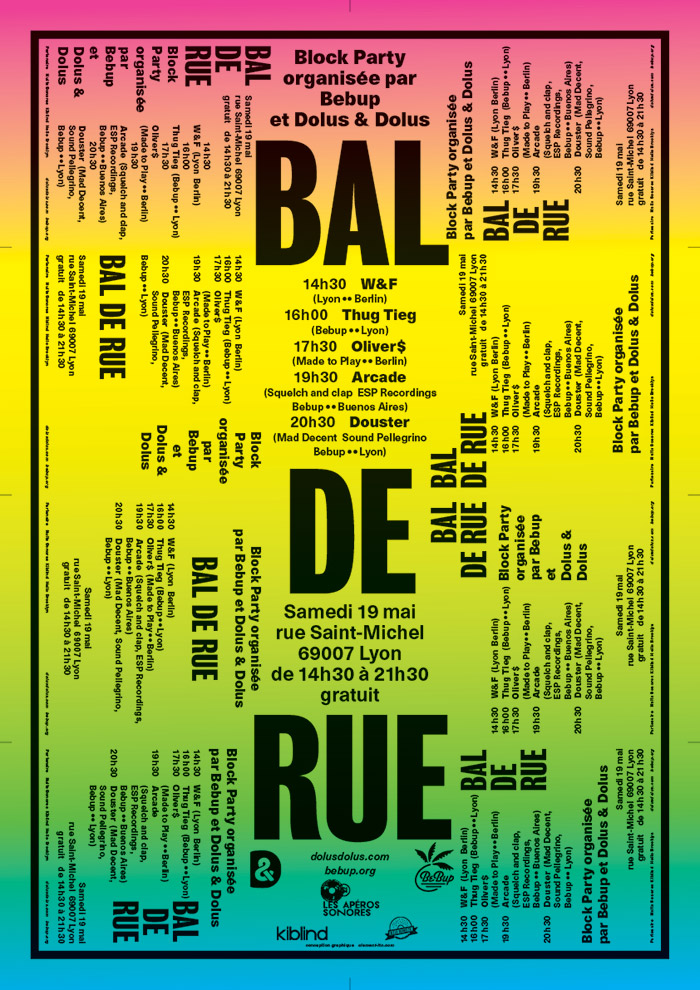 Title: Bal De Rue
By: Clément Le Tulle-Neyret
Country: France
clement-ltn.com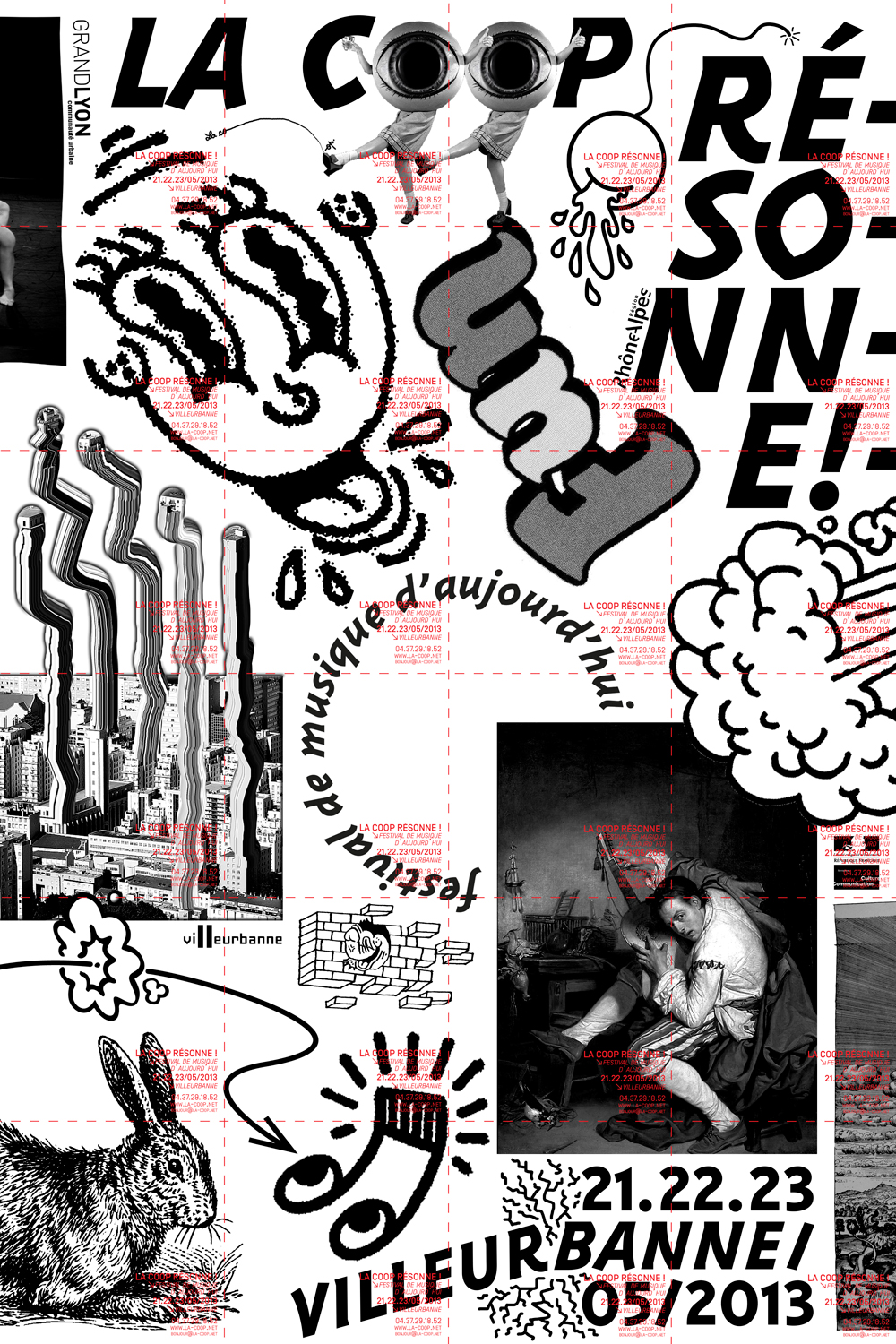 Title: La Coop Résonne!
By: DALAS
Country: France
dalas.fr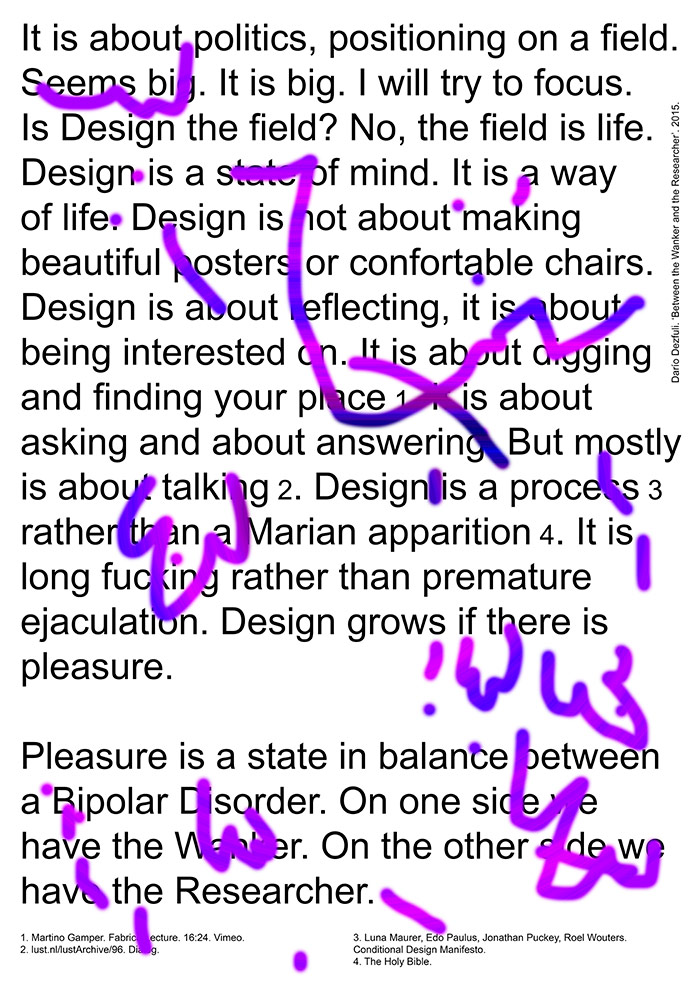 Title: Between the Wanker and the Researcher
By: Dario Dezfuli
Country: Germany
dariodezfuli.com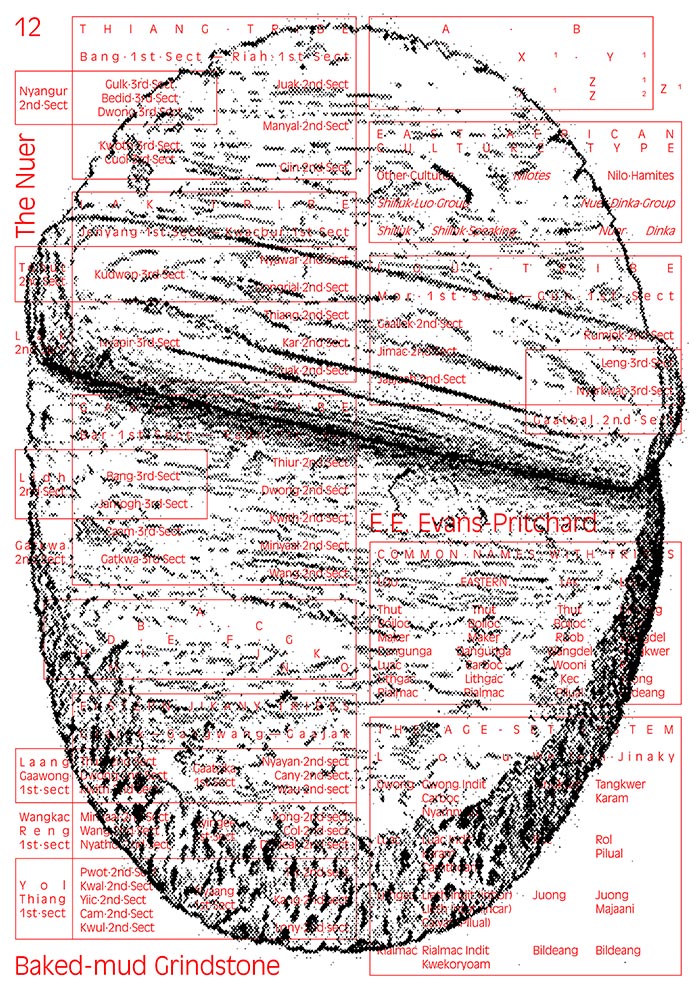 Title: Nuer Society Grindstone Tablet
By: Dario Dezfuli
Country: Germany
dariodezfuli.com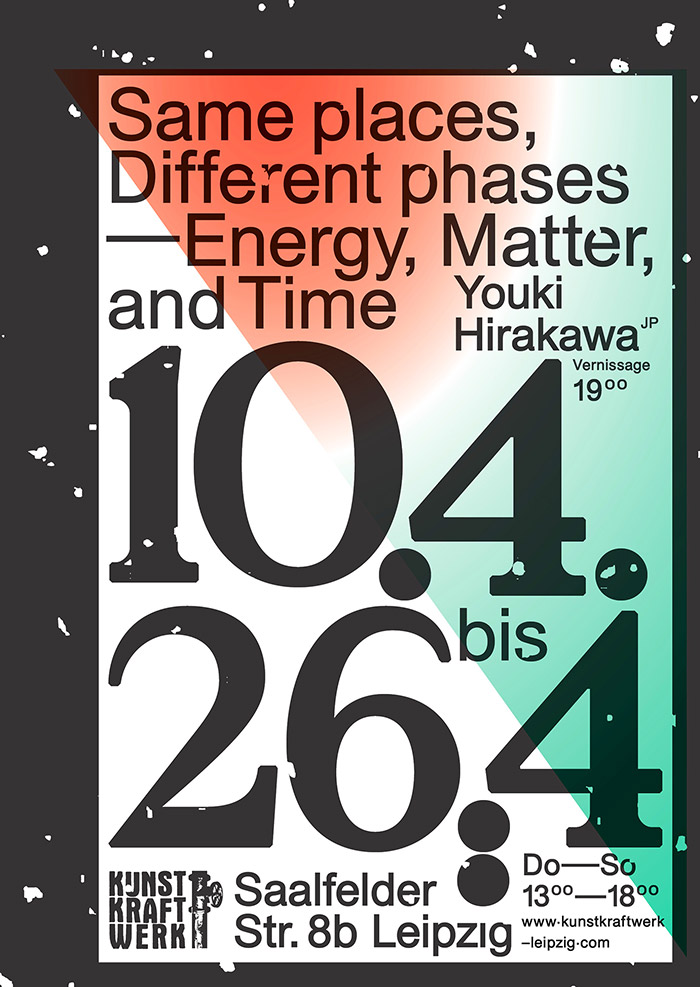 Title: KKW
By: David Voss
Country: Germany
bureau-david-voss.de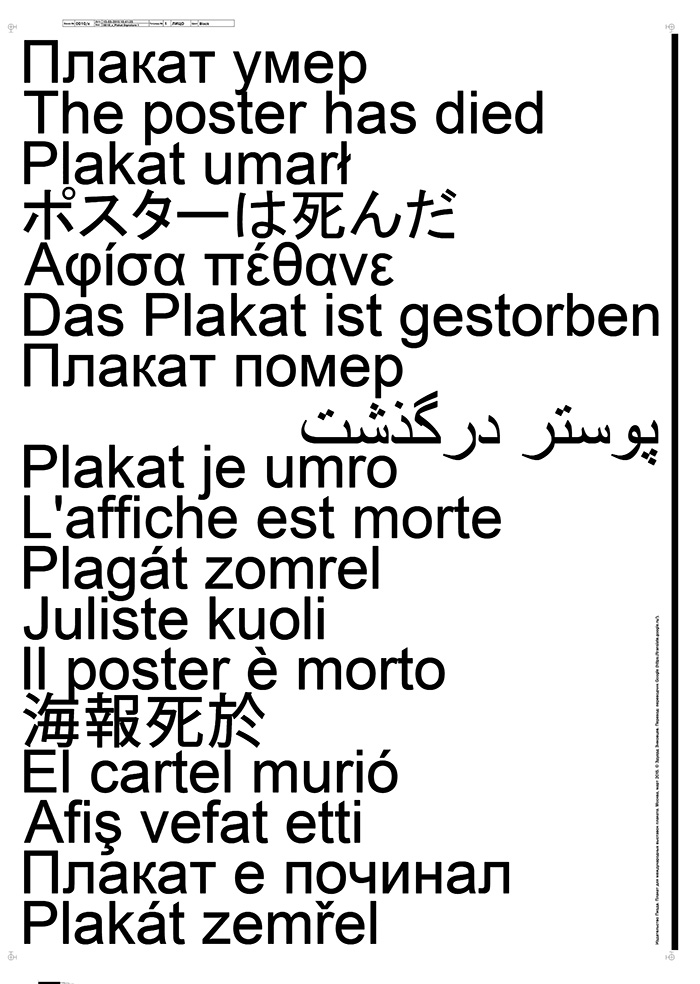 Title: The Dead Poster
By: Eduard Zimovtsev
Country: Russia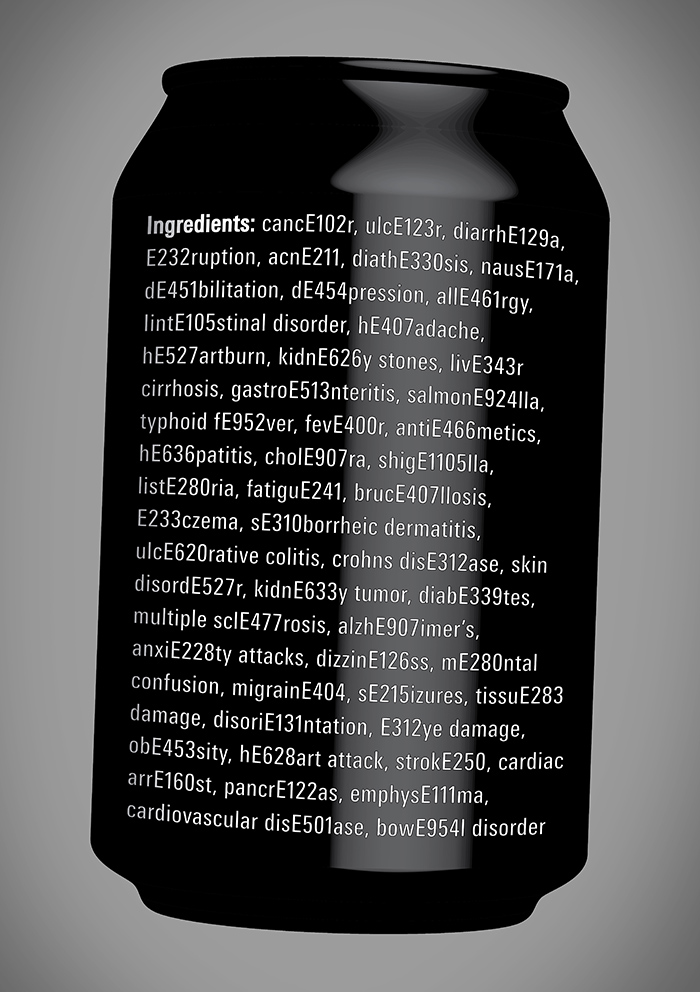 Title: Ingrediseases
By: Ekaterina Vinogradova
Country: Russia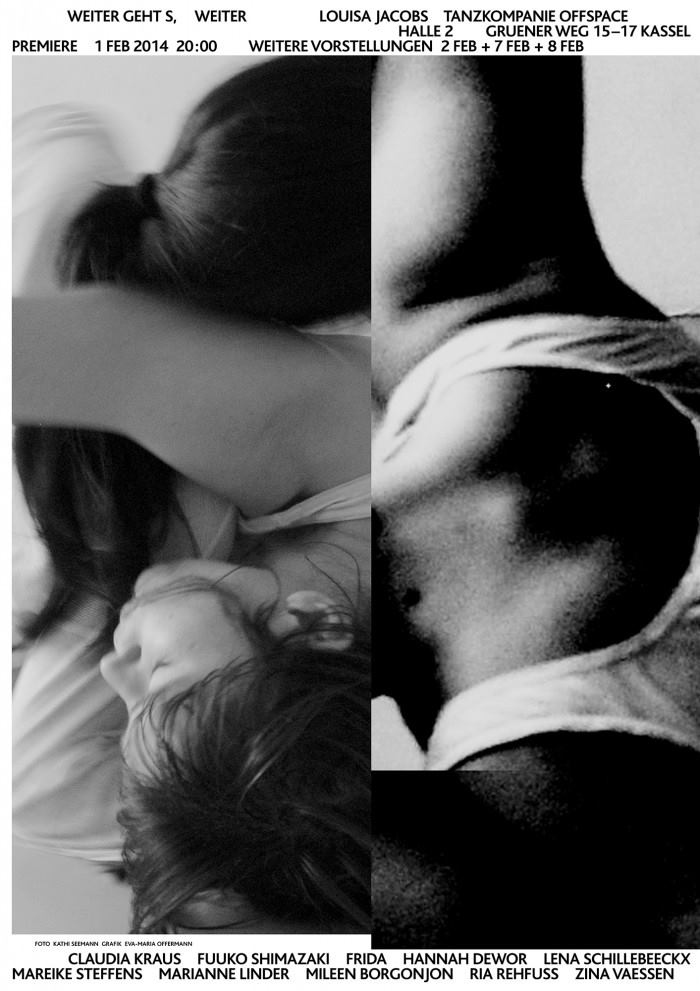 Title: Weiter Geht S Weiter
By: Eva-Maria Offermann
Country: Germany
emoffermann.de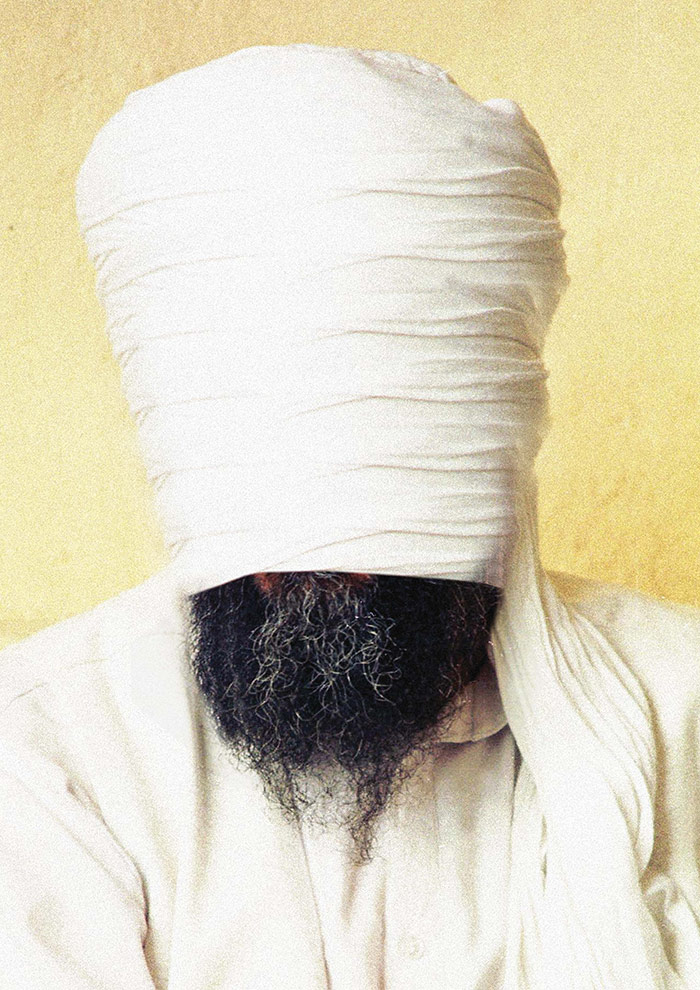 Title: 72 Virgins
By: Fabian Krauss
Country: Germany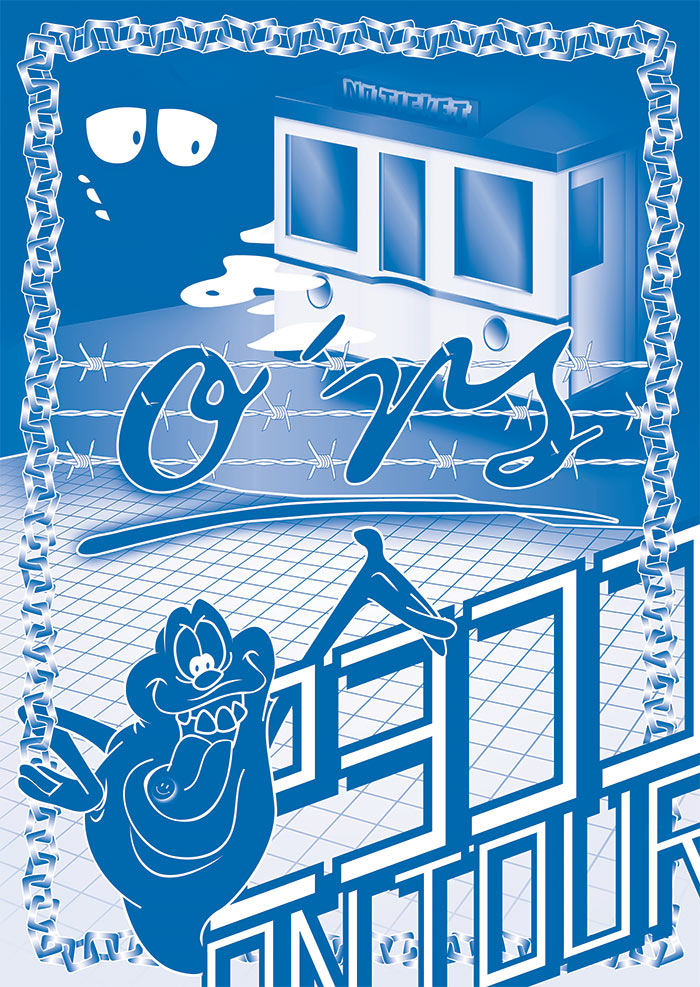 Title: 2300 On Tour
By: Florian Seidel
Country: Germany
paralleldazu.de
Title: Une Saison Graphique 15
By: Frederic Tacer
Country: France
frederictacer.net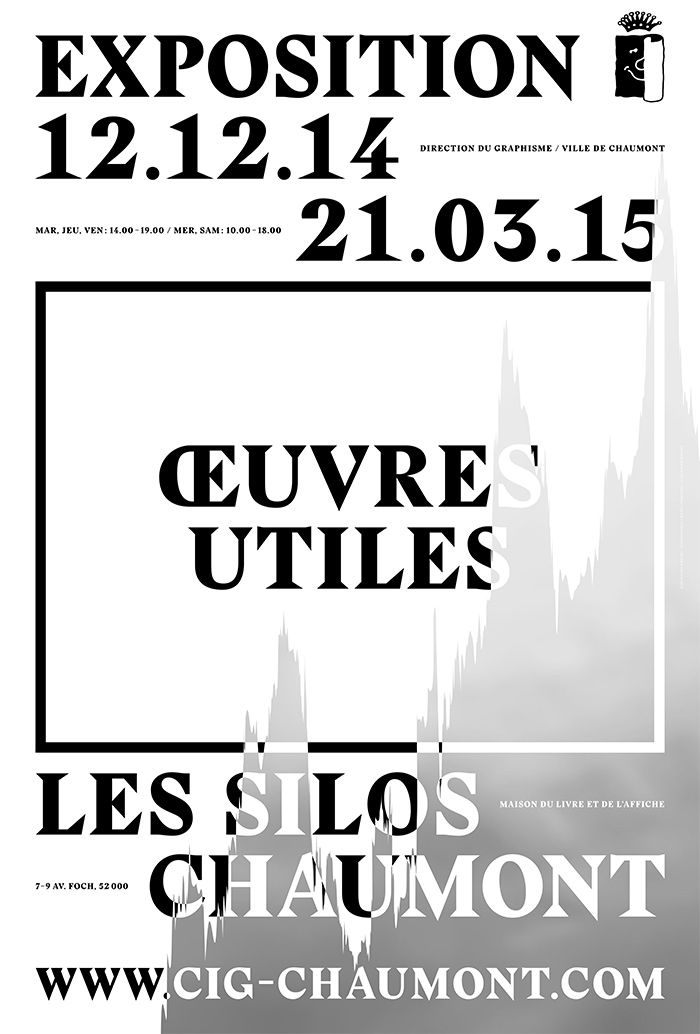 Title: Oeuvres Utiles
By: Frederic Tacer
Country: France
frederictacer.net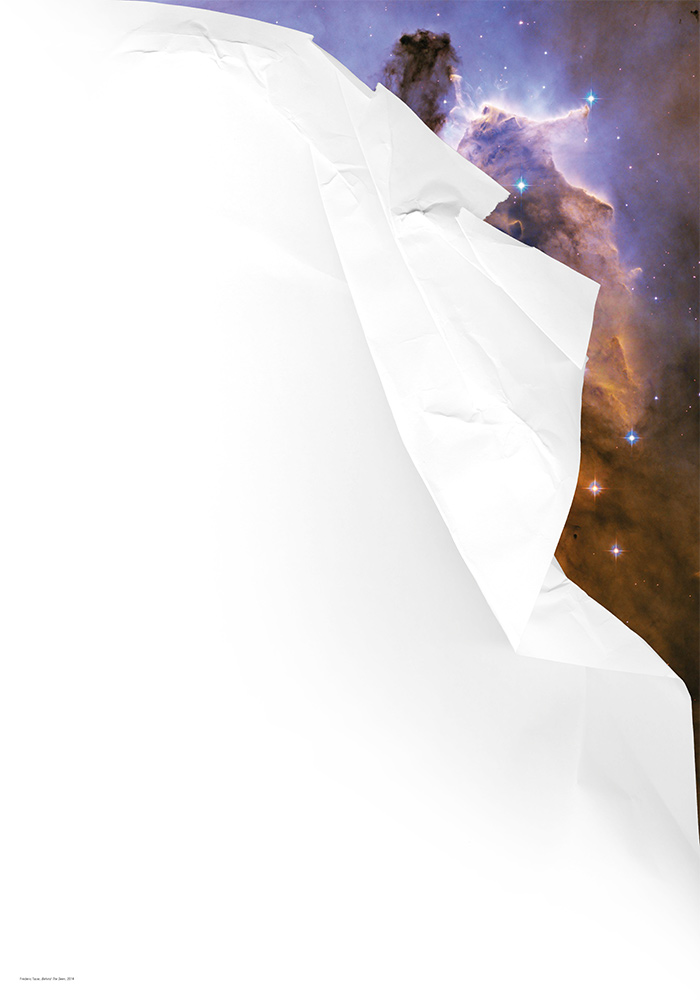 Title: Behind The Seen
By: Frederic Tacer
Country: France
frederictacer.net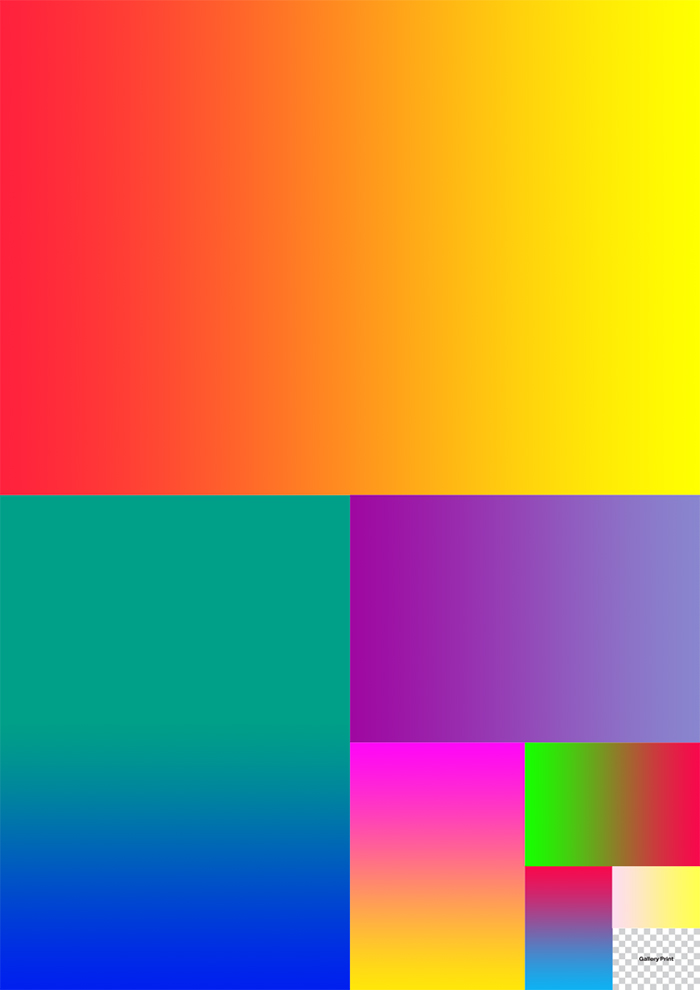 Title: Gallery Print
By: BRUMNJAK, Studio for Design
Country: Germany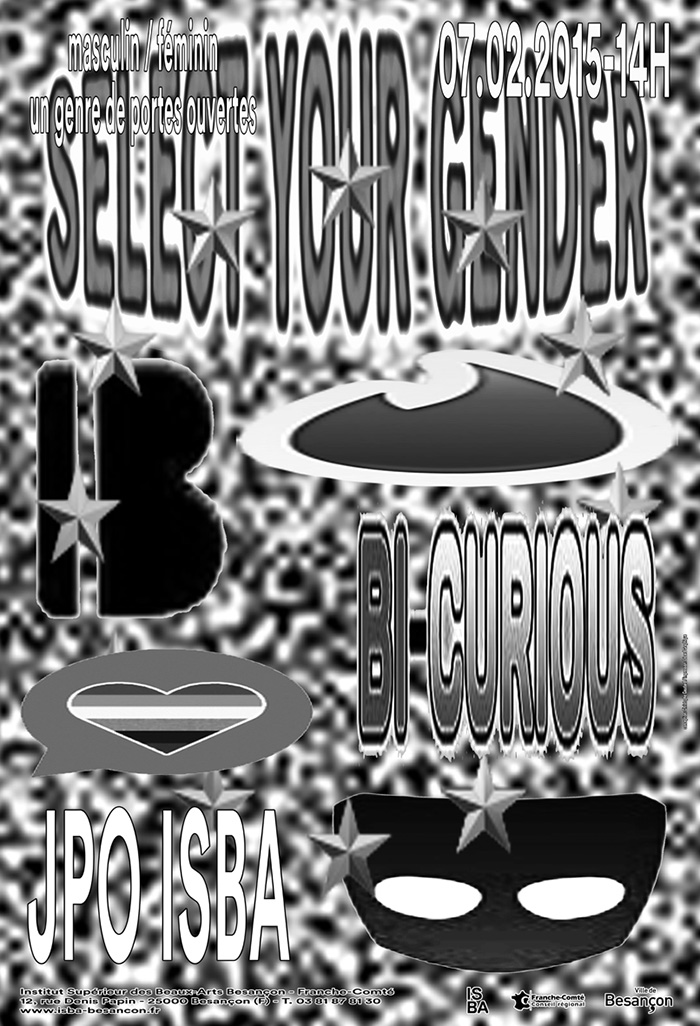 Title: Besançon Institute Of Art / Open Doors 2015
By: Christophe Gaudard
Country: France
christophe-gaudard.fr
Title: Art Gallery "Toshiba House"
By: Christophe Gaudard
Country: France
christophe-gaudard.fr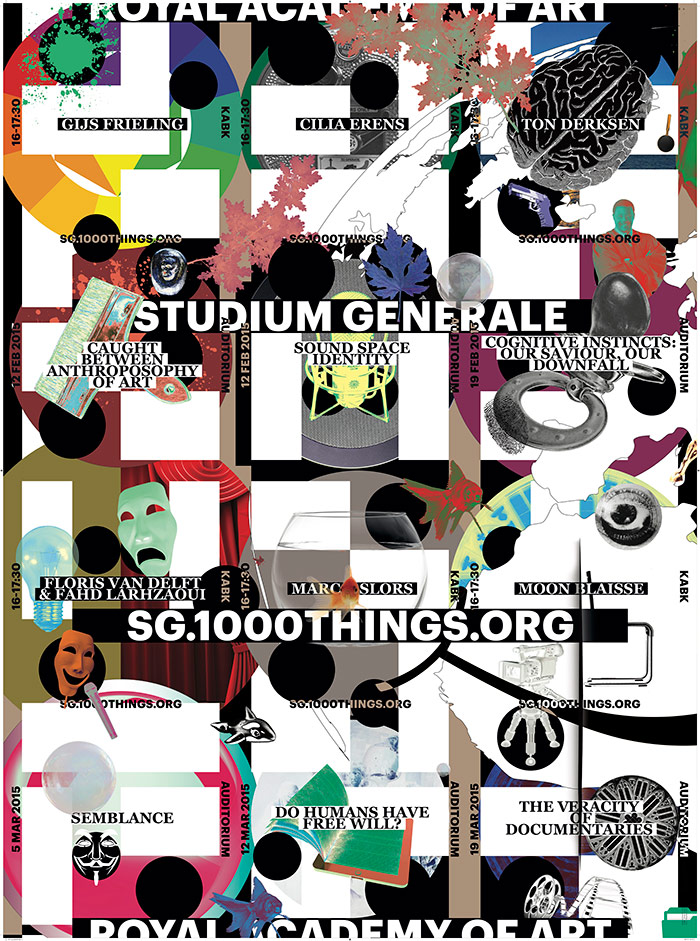 Title: Unknown
By: Gilles de Brock & Niels Schrader
Country: Germany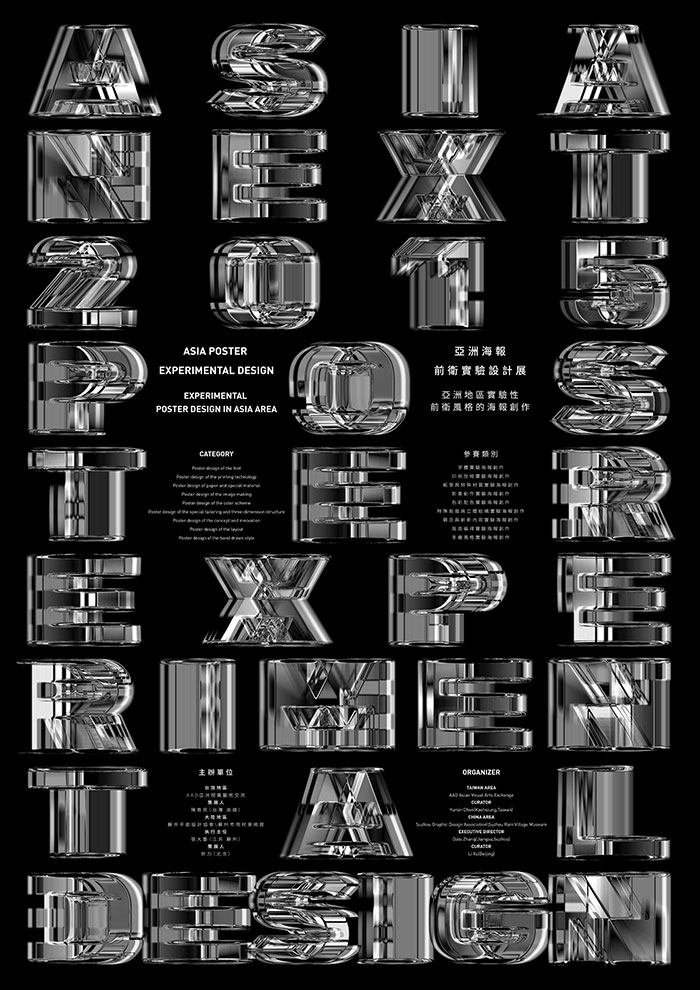 Title: Asia Next 2015
By: Guojun
Country: China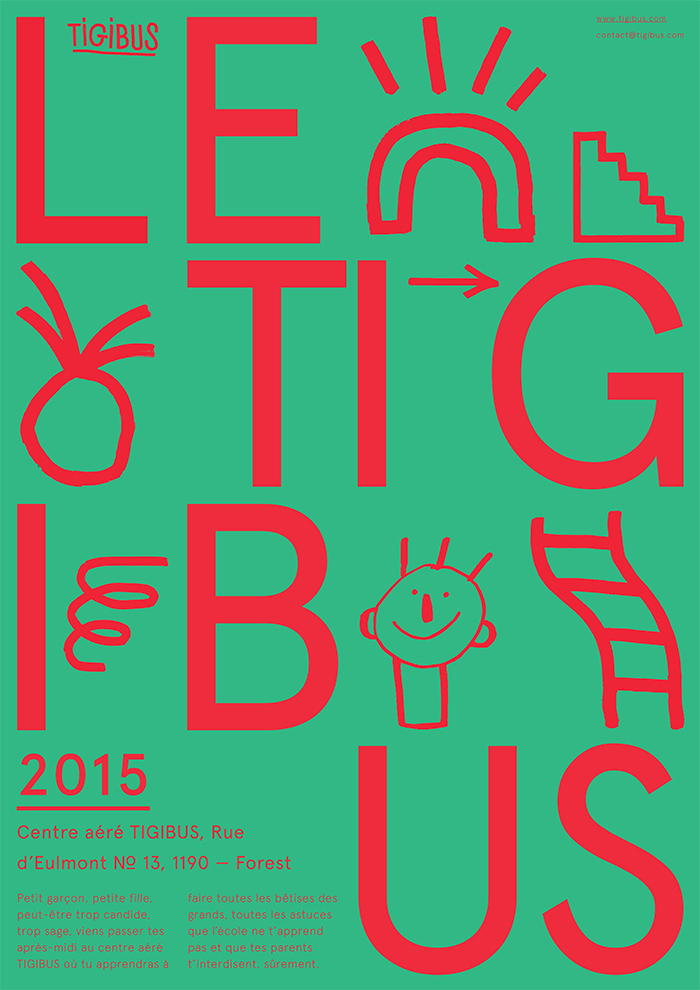 Title: Centre Aéré Tigibus
By: Hugo Roger
Country: Belgium
hugeroger.tumblr.com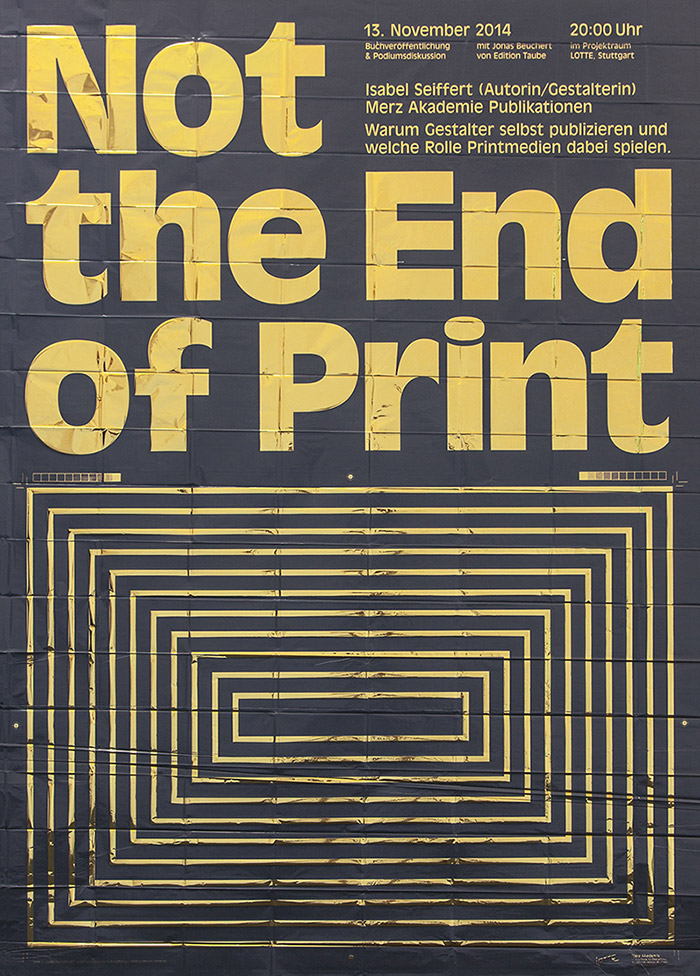 Title: Not the End of Print
By: Isabel Seiffert
Country: Switzerland
isabelseiffert.net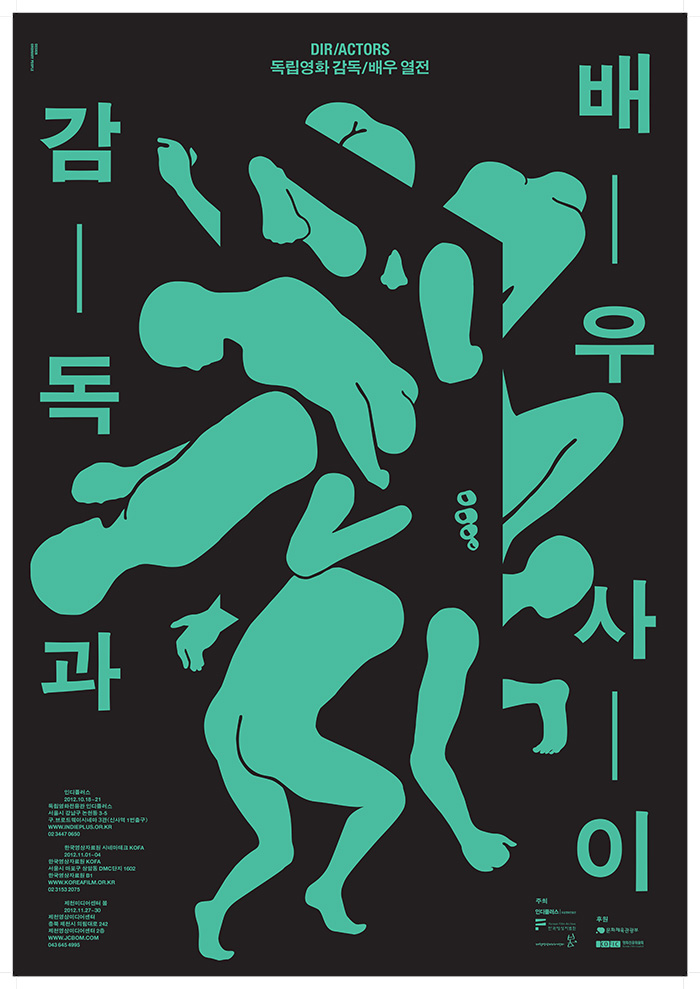 Title: DIR/ACTORS
By: Lee Jae-ha
Country: South Korea
ordinarypeople.kr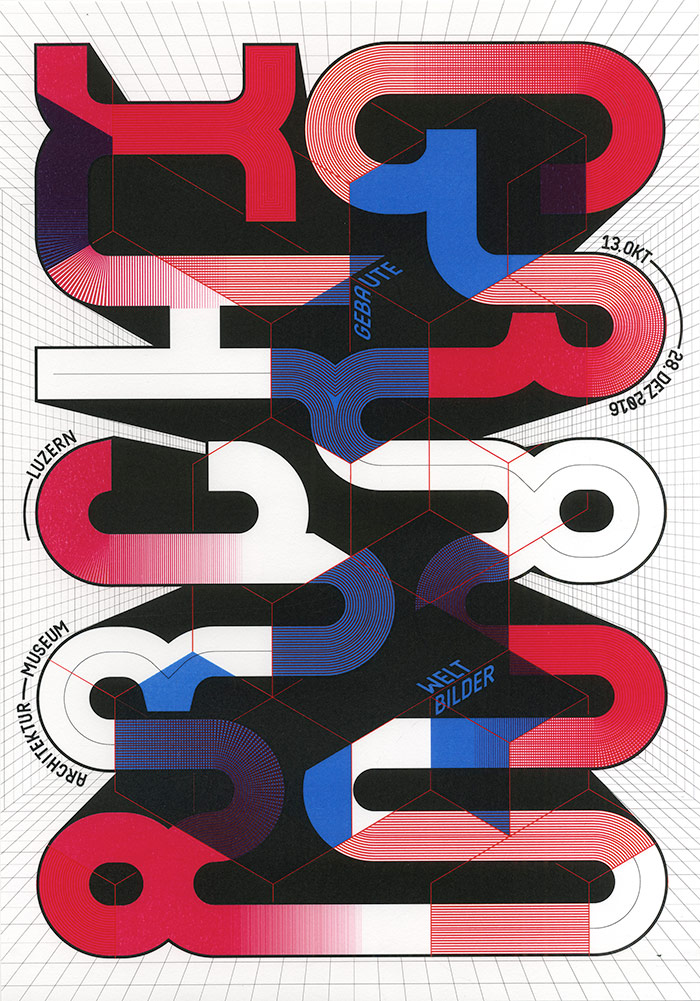 Title: Gebaute Weltbilder Archigram
By: Jesse Wyss
Country: Switzerland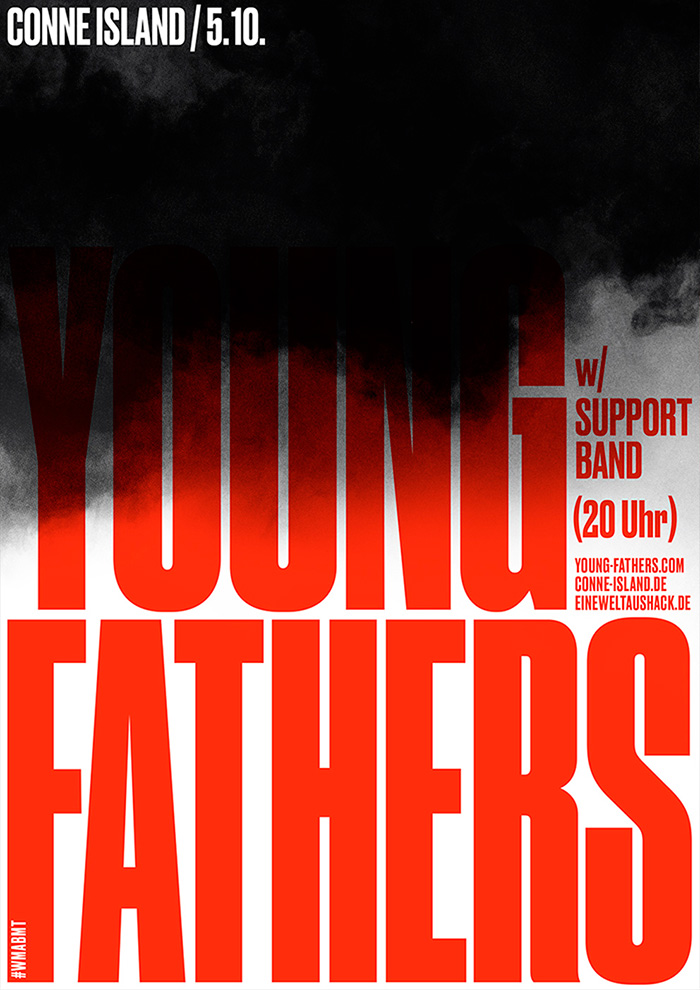 Title: Young Fathers at Conne Island
By: Jim Kühnel
Country: Germany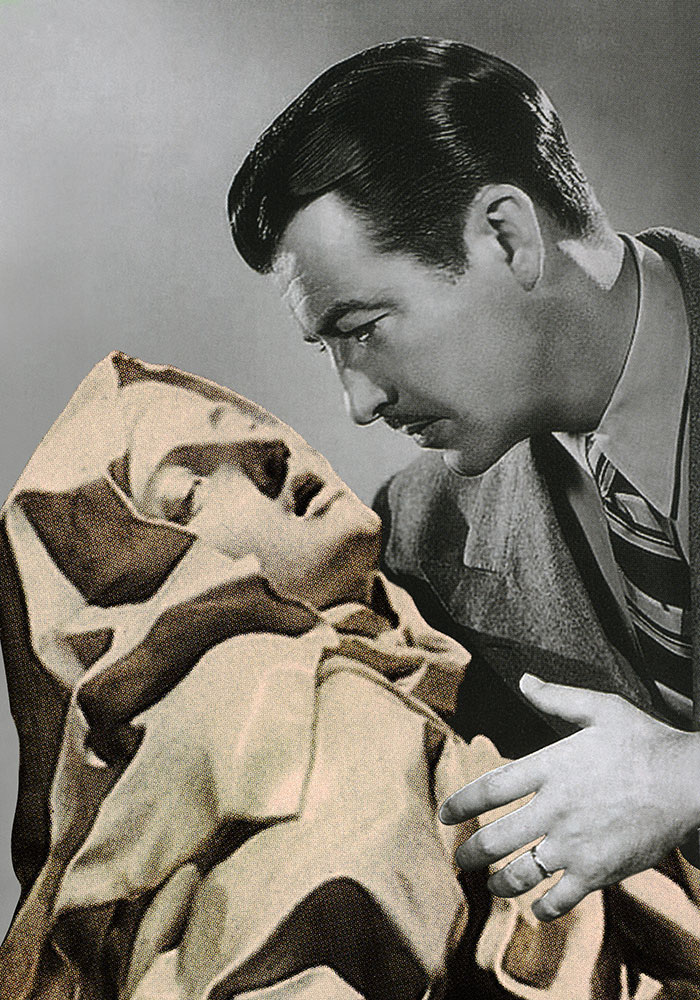 Title: You Don't Choose Love
By: Joanna Miernik
Country: Poland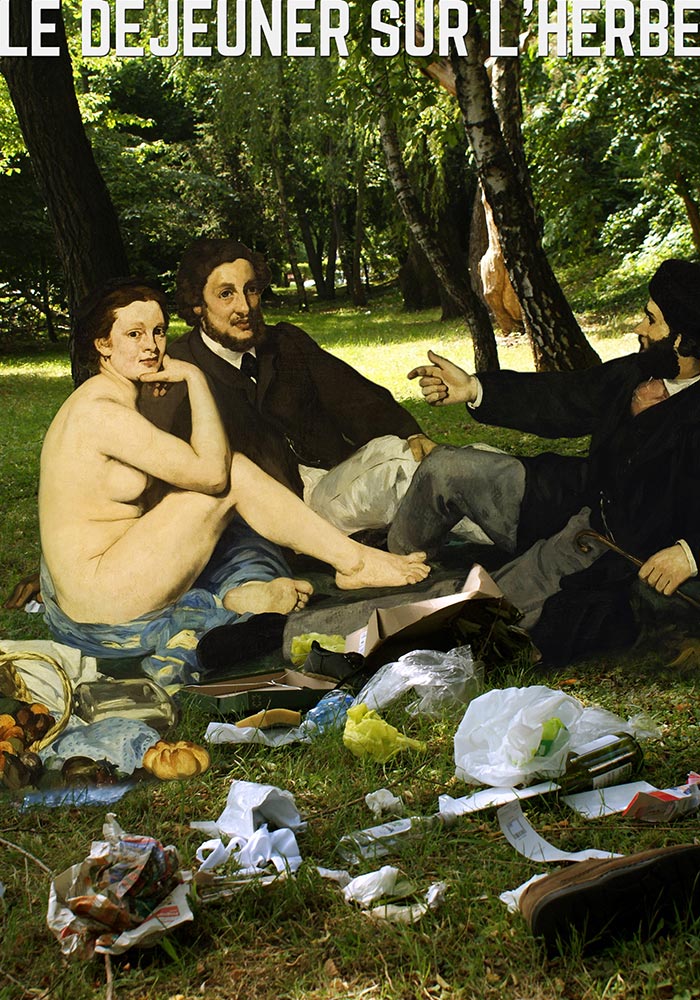 Title: Le Déjeuner Sur L'herbe
By: Joanna Miernik
Country: Poland
Title: El Lissitzky. 125 Anniversary
By: Jouri Toreev
Country: Belarus
toreev.com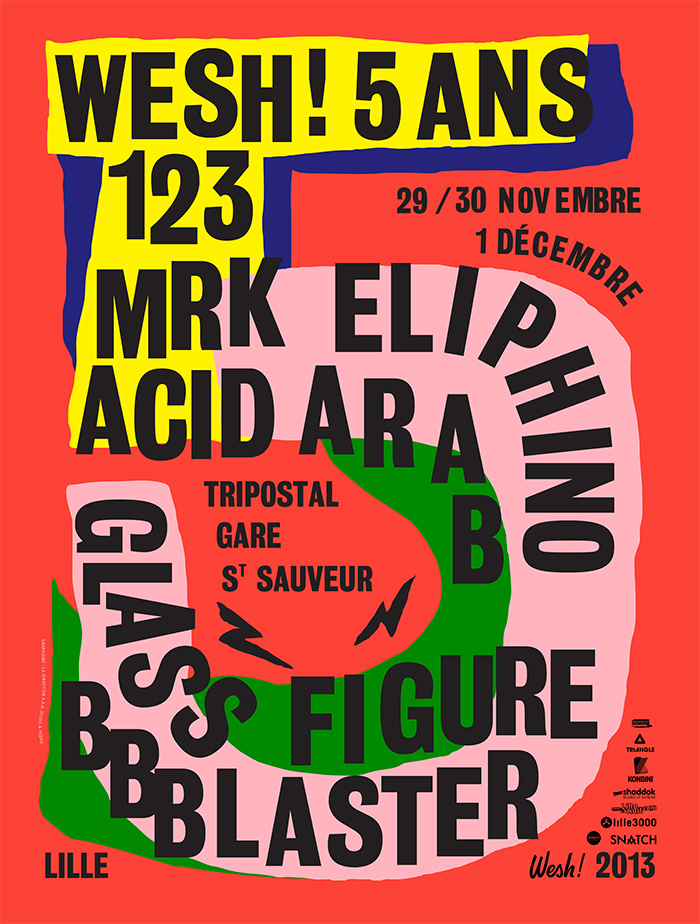 Title: WESH! 5 Ans!
By: La Direction (Pedro & Sylvie)
Country: France
la-direction.fr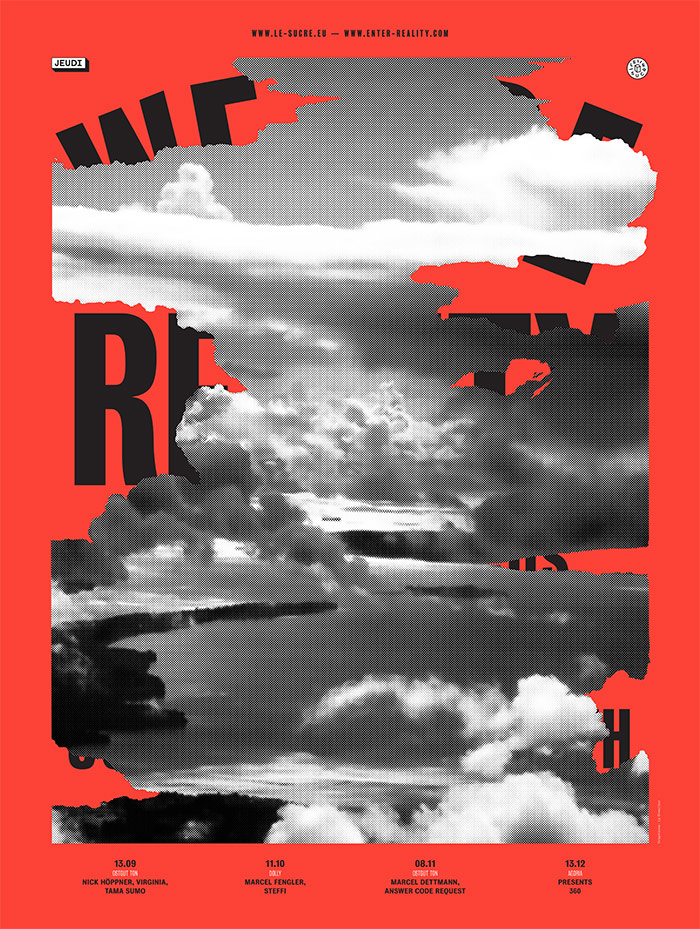 Title: We Are Reality
By: La Direction (Pedro & Sylvie)
Country: France
la-Direction.fr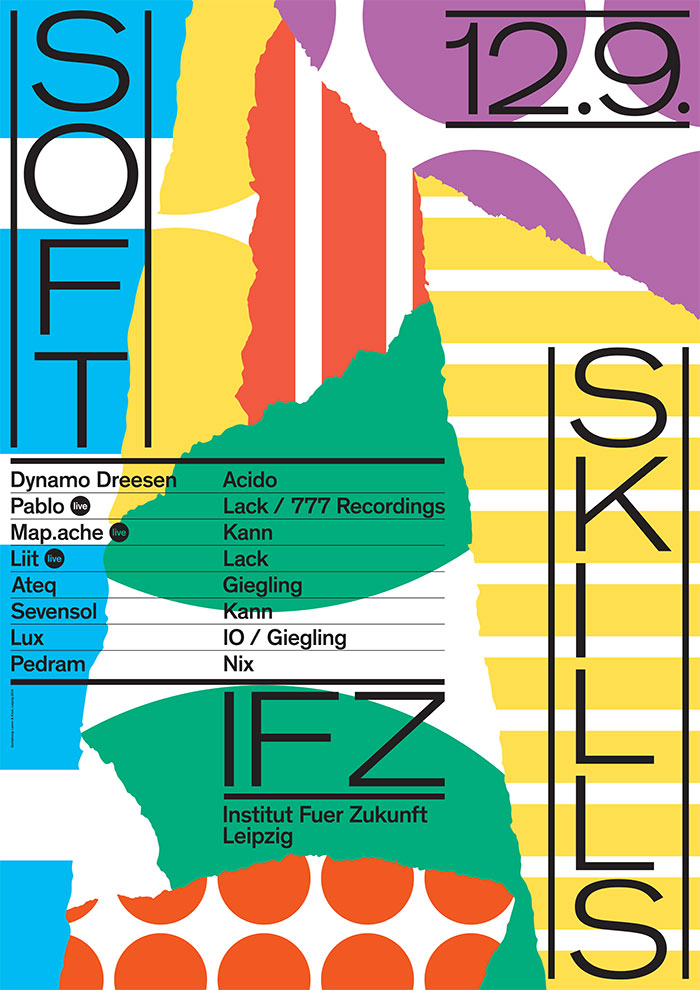 Title: Soft Skills – Institut für Zukunft
By: Lamm & Kirch
Country: Germany
lamm-kirch.com
Title: Simultanhalle 2013
By: Lisa Pommerenke/Simon Roth
Country: Germany
lisapommerenke.de/rothsimon.de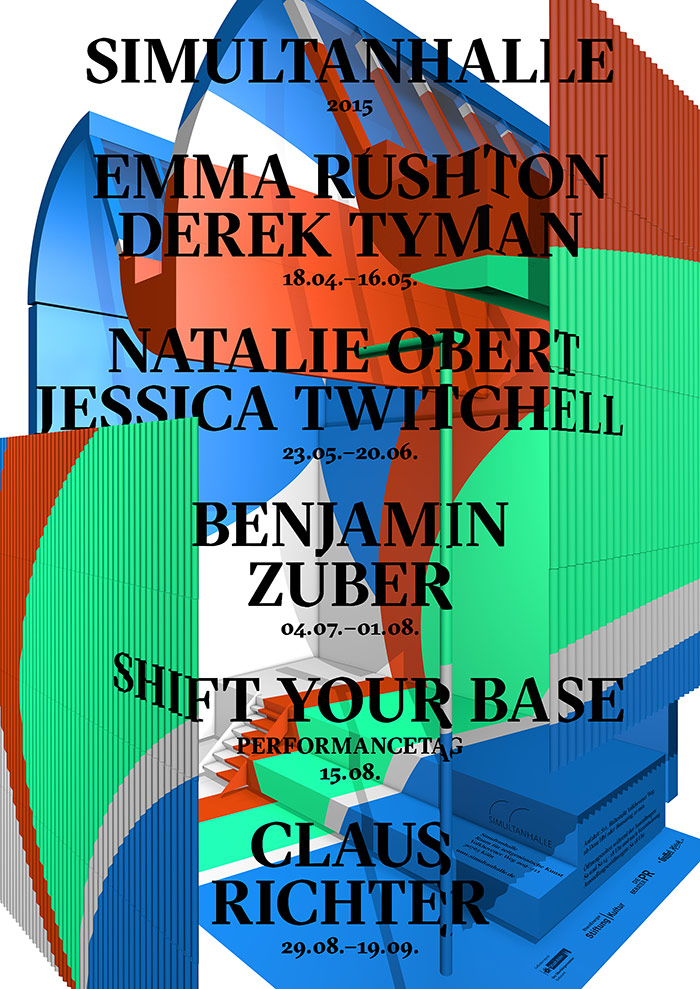 Title: Simultanhalle 2015
By: Lisa Pommerenke/Simon Roth
Country: Germany
lisapommerenke.de/rothsimon.de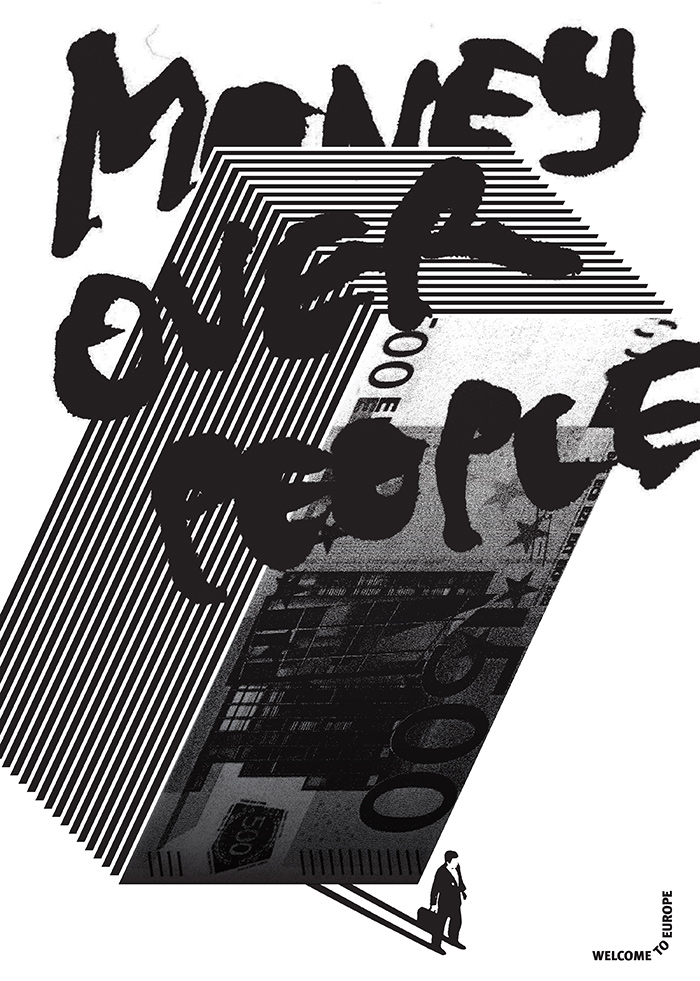 Title: Welcome to Europe
By: Lucas Lima
Country: Sweden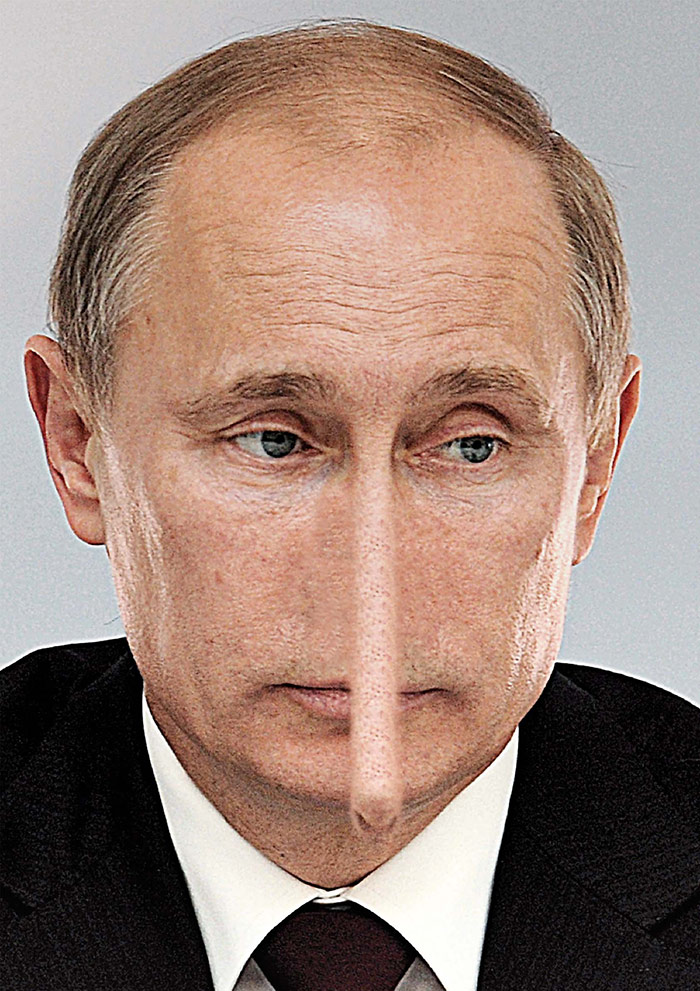 Title: Putinocchio
By: Mado Klümper
Country: Germany
madokblog.wordpress.com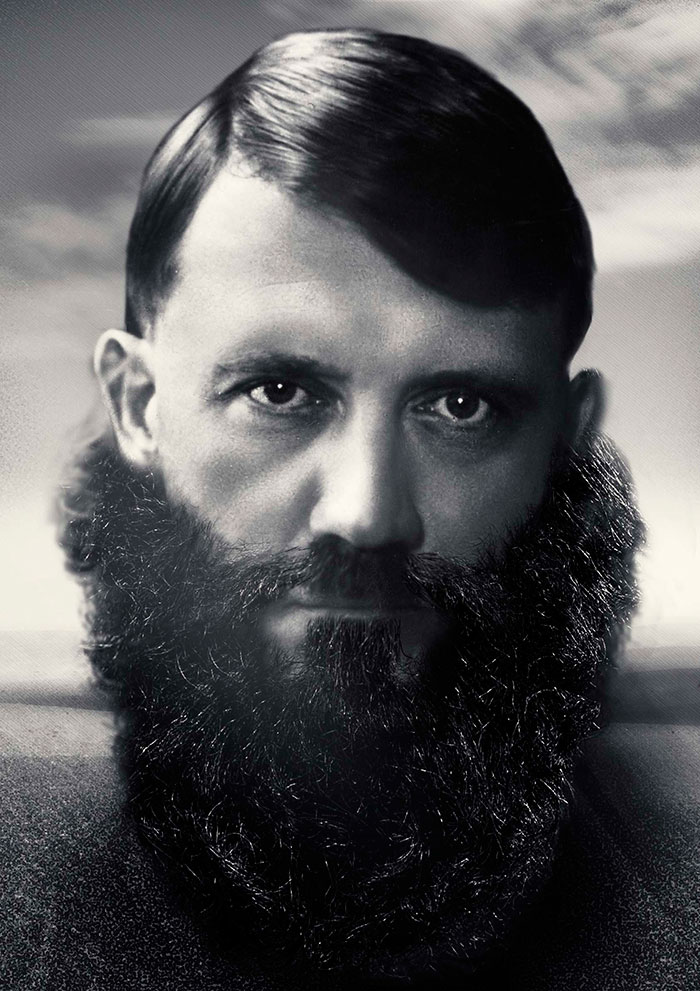 Title: 2.0
By: Mado Klümper
Country: Germany
madokblog.wordpress.com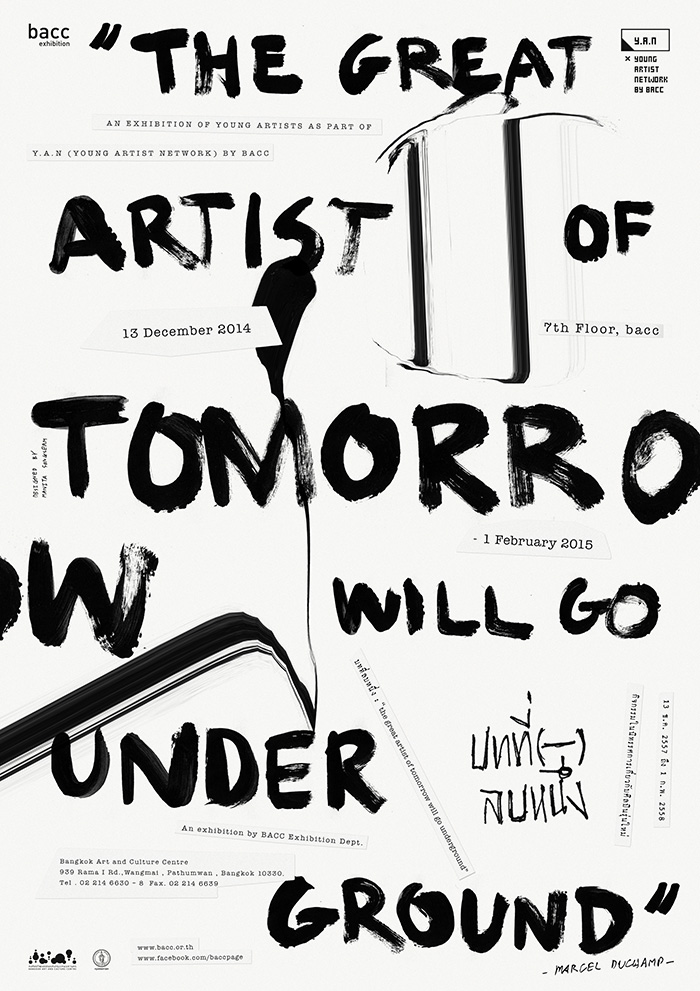 Title: The Great Artist Of Tomorrow Will Go Underground
By: Manita Songserm
Country: Thailand
manita-s.tumblr.com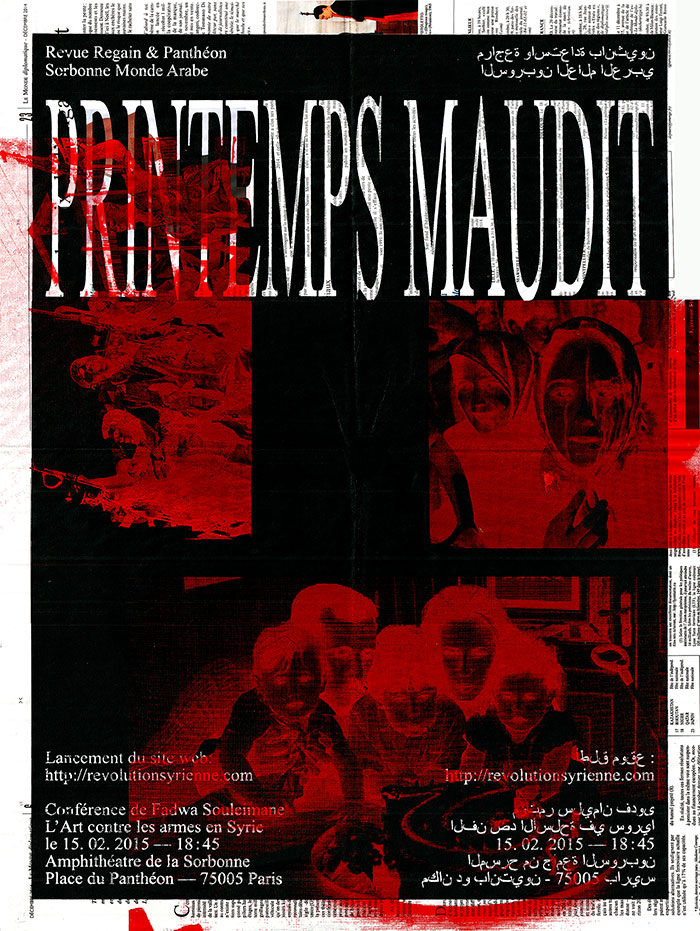 Title: Printemps Maudit
By: Marcel Mrejen
Country: France
marcelmrejen.fr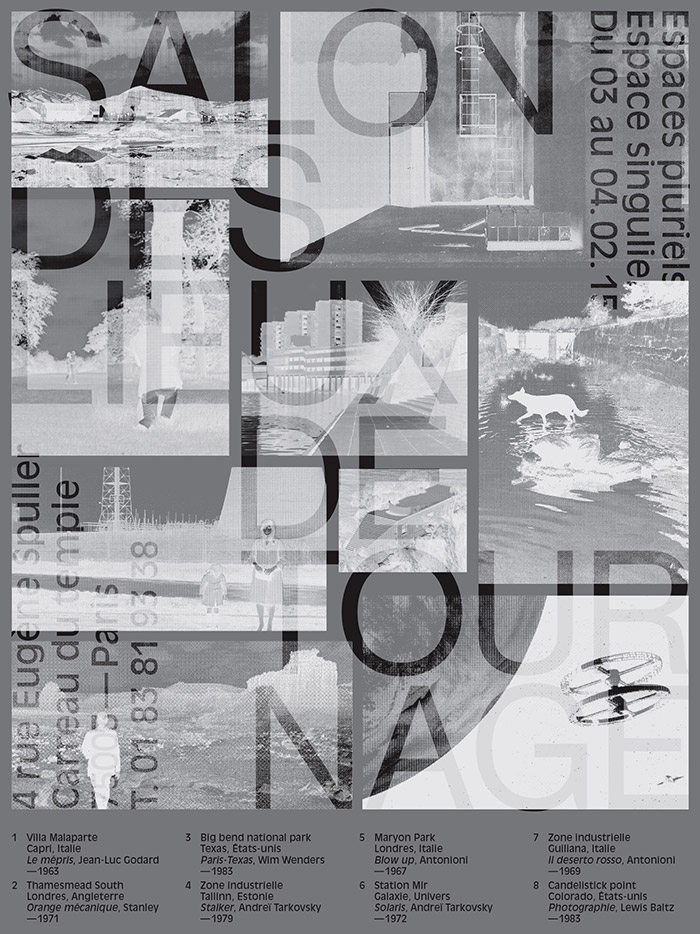 Title: Salon Des Lieux De Tournage
By: Marcel Mrejen
Country: France
marcelmrejen.fr
Title: Workshop 2015
By: Marie Ballhause
Country: Germany
marieballhause.com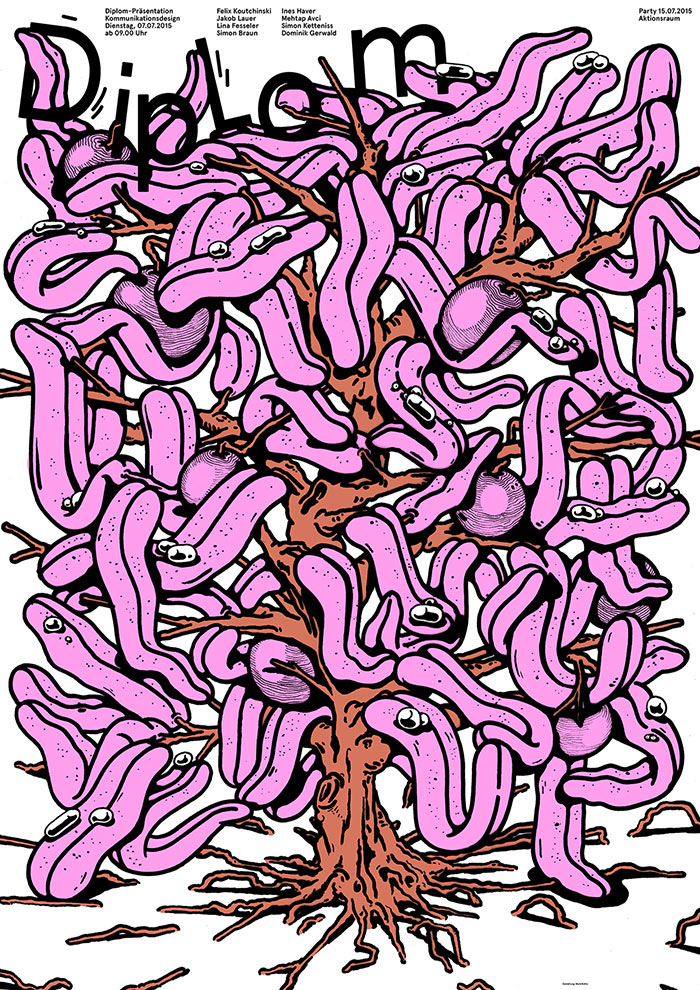 Title: Yum-Yum!
By: Mark Bohle
Country: Germany
markbohle.de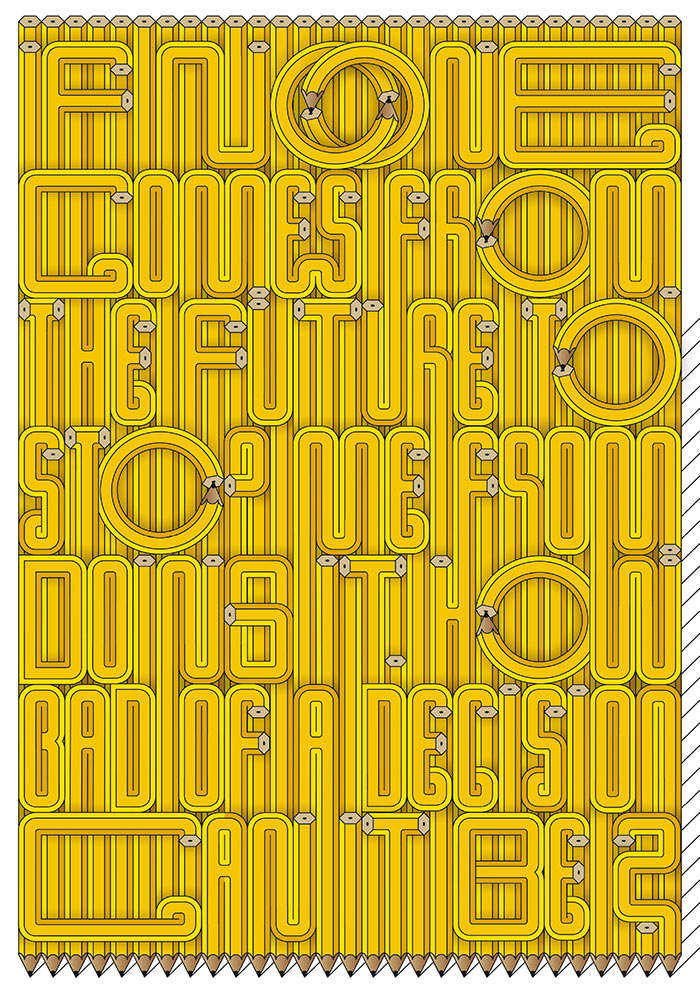 Title: Decision
By: Martin Gnadt
Country: Germany
martingnadt.de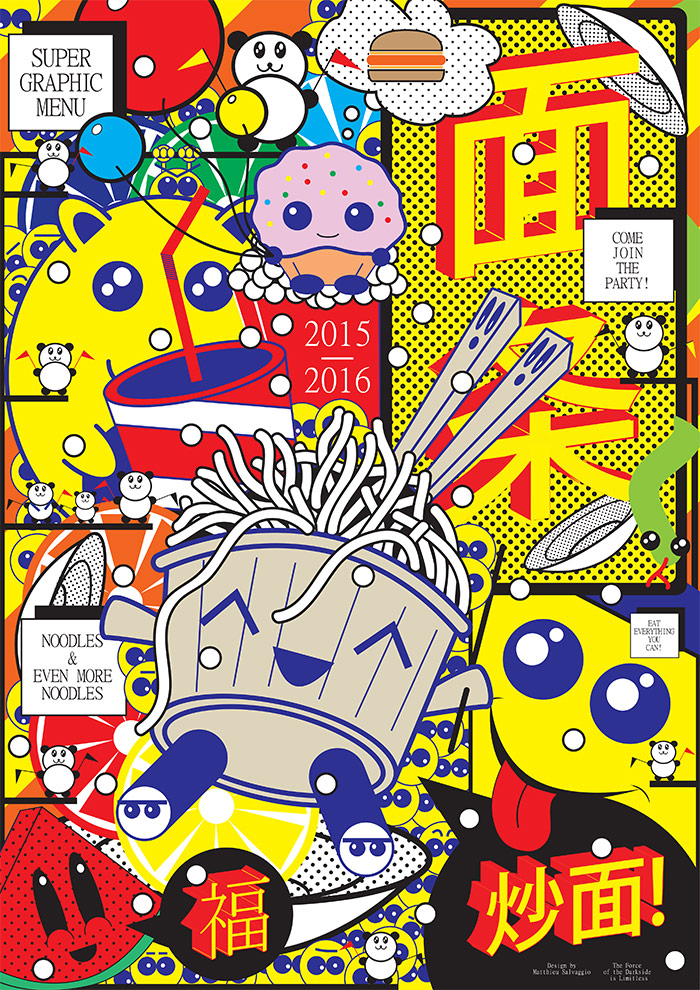 Title: Super Graphic Menu
By: Matthieu Salvaggio
Country: France
matthieusalvaggio.fr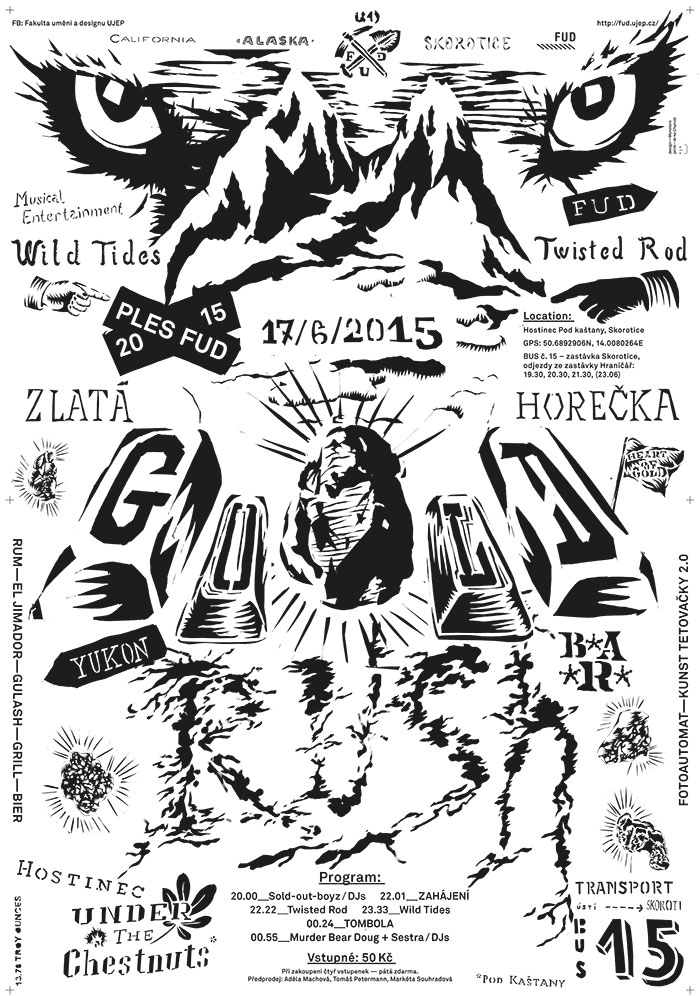 Title: Gold Rush
By: Michaela Labudová/Monsters
Country: Czech Republic
fb.com/monsterscz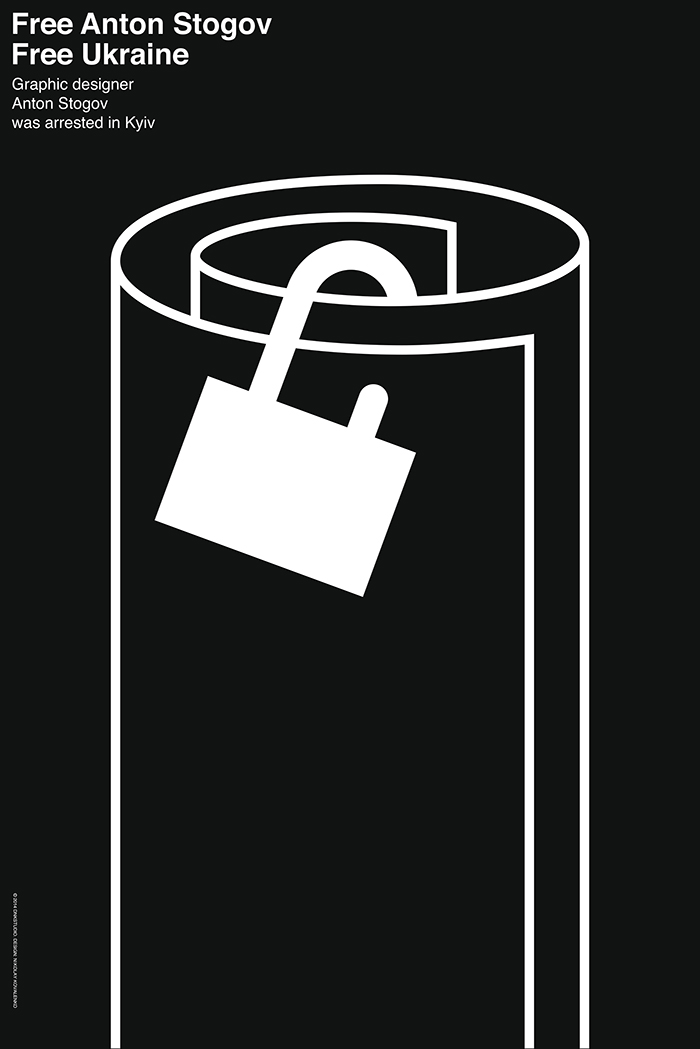 Title: Free Anton Stogov
By: Nikolay Kovalenko
Country: Ukraine
dnkstudio.com.ua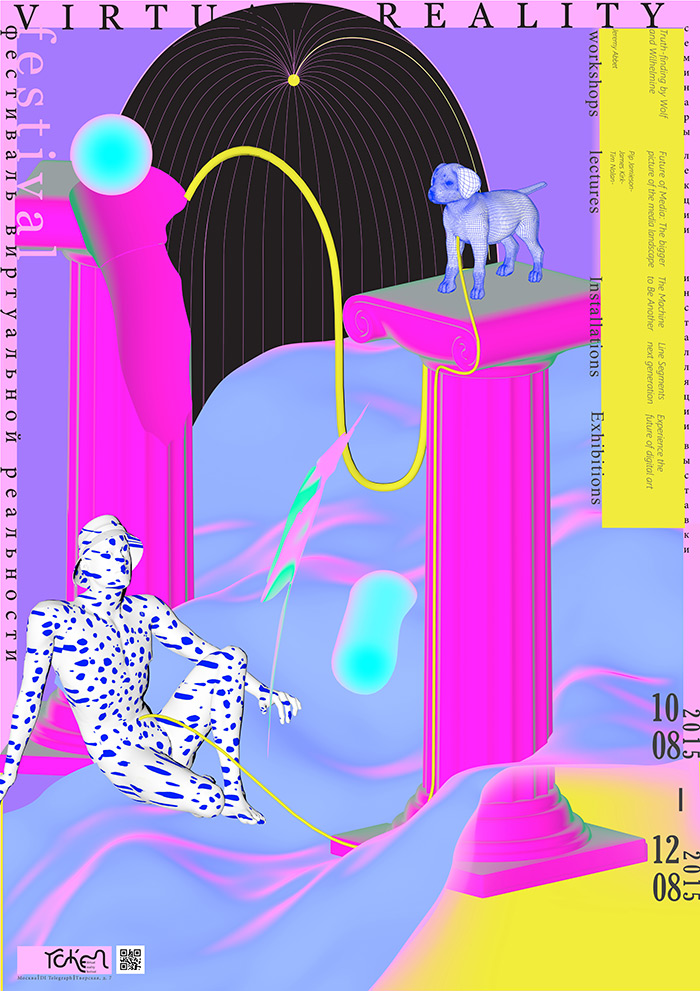 Title: Token Virtual Reality Festival
By: Nina Kazanova
Country: Russia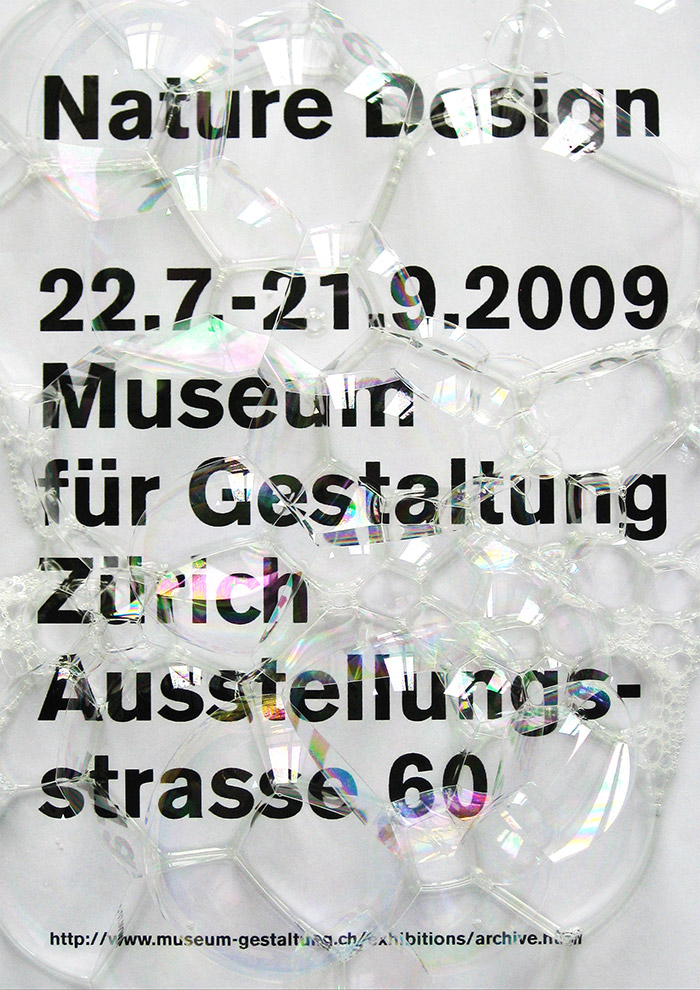 Title: Nature Design
By: Pegah Ahmadi
Country: USA
pegah-ahmadi.com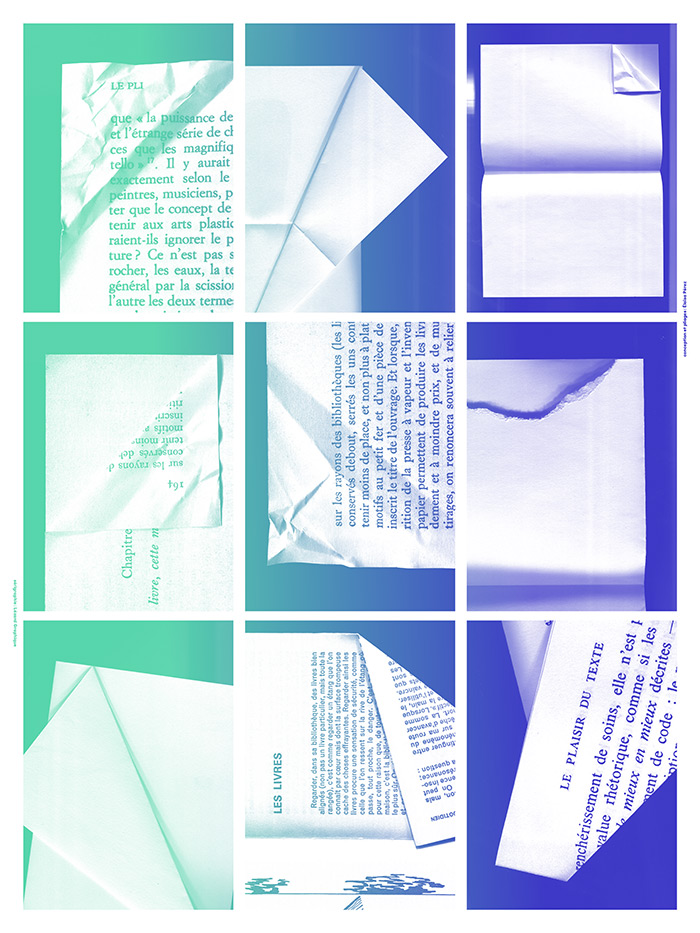 Title: Les Physiques Du Livre
By: Eloisa Perez
Country: France
eloisaperez.fr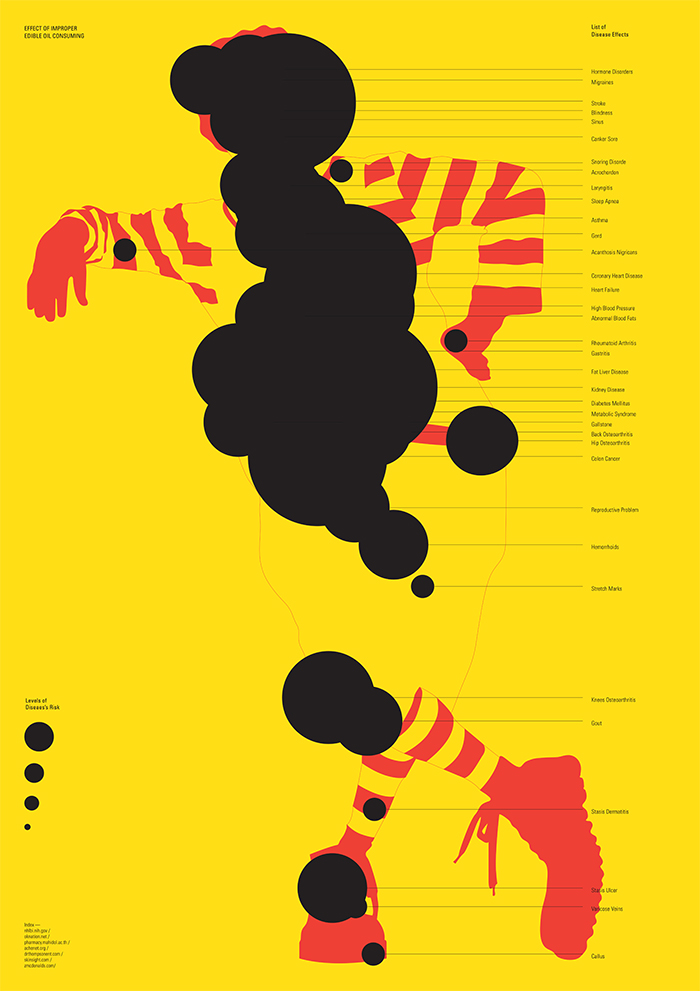 Title: Soy The World
By: Piyakorn Chaiverapundech
Country: Thailand
piyakornch.com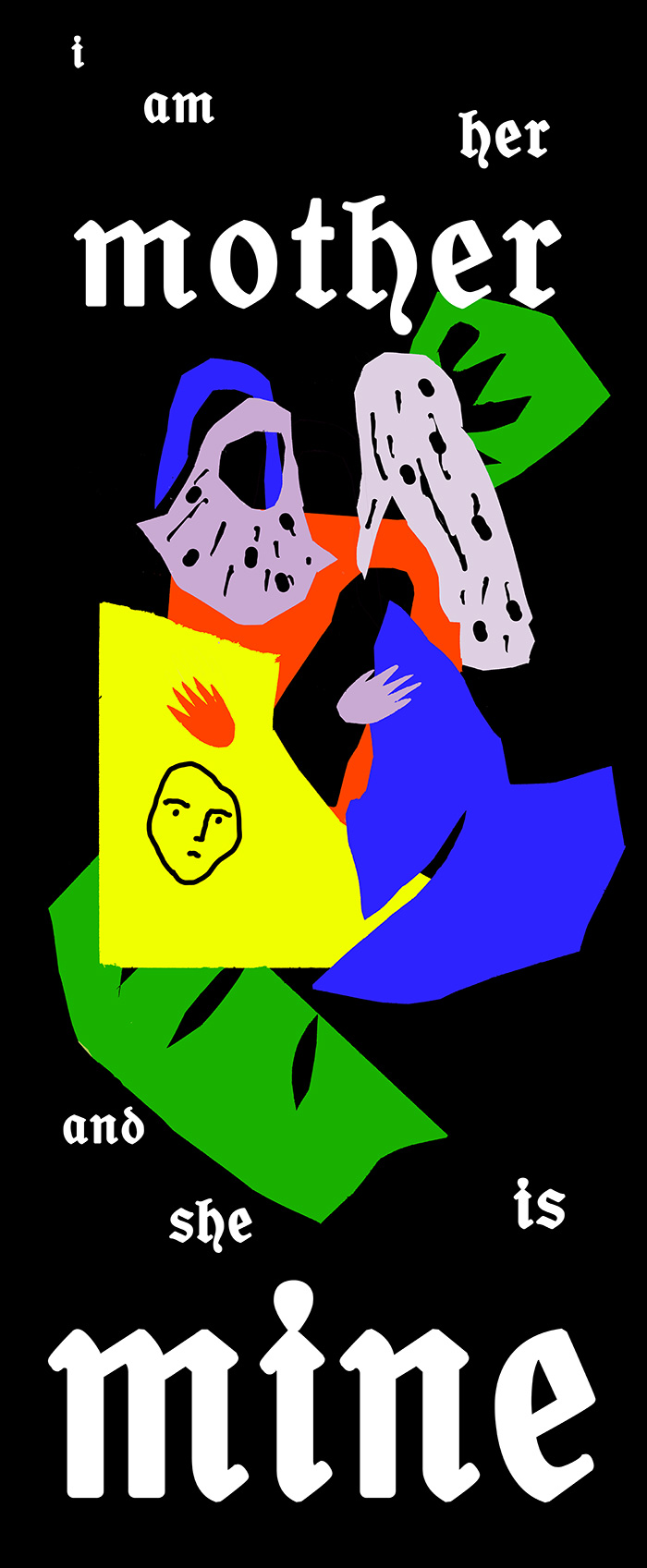 Title: I Am Her Mother – And She Is Mine
By: Polina Sologub
Country: UK
Polinasologub.co.uk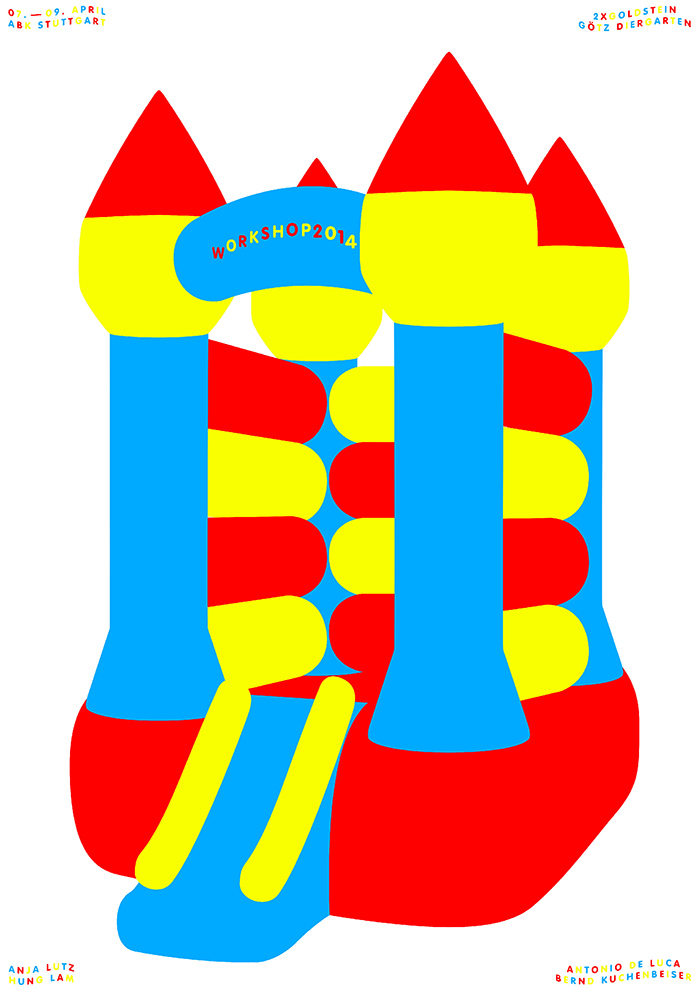 Title: Workshop 2014
By: Raffael Kormann
Country: Germany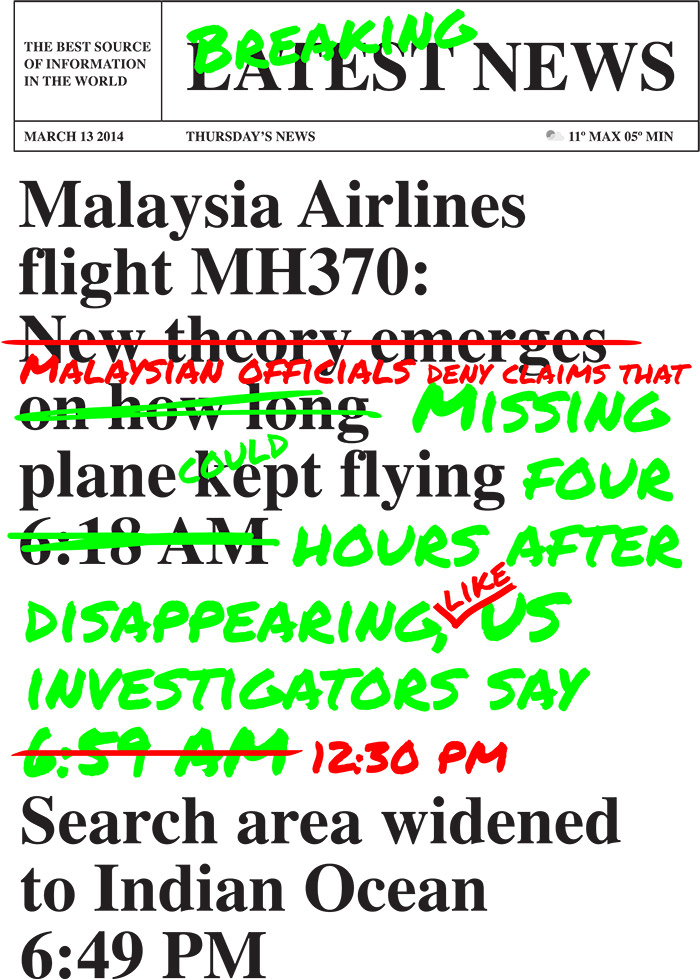 Title: At The End Of The Day, What's Left?
By: Rita Maria Ferreira Neto Sabbo
Country: Germany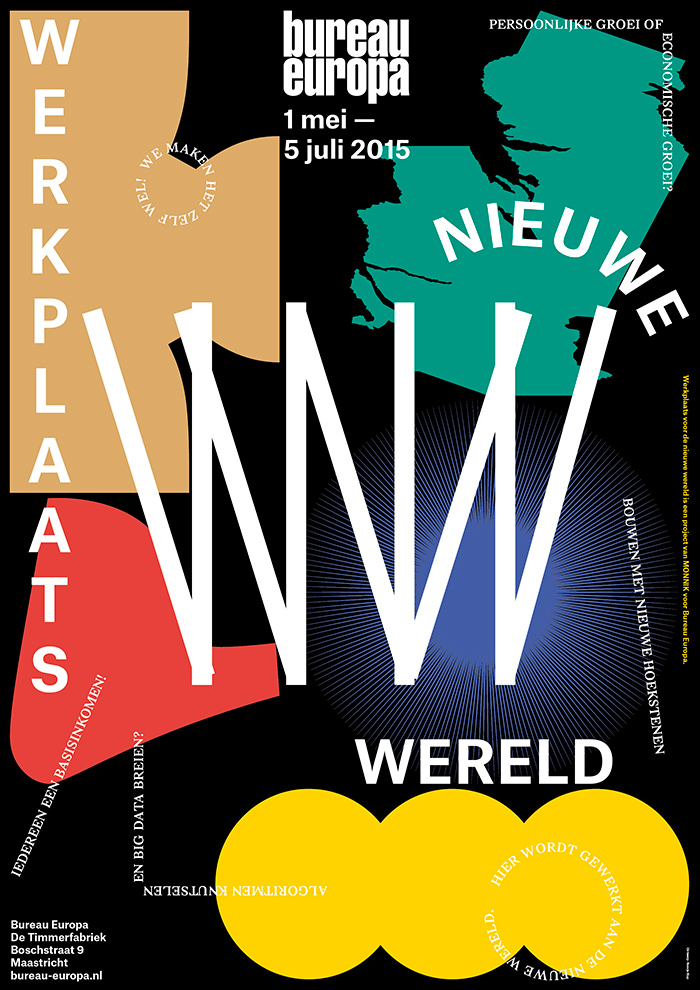 Title: Werkplaats Voor De Nieuwe Wereld
By: Roosje Klap
Country: Netherlands
roosjeklap.nl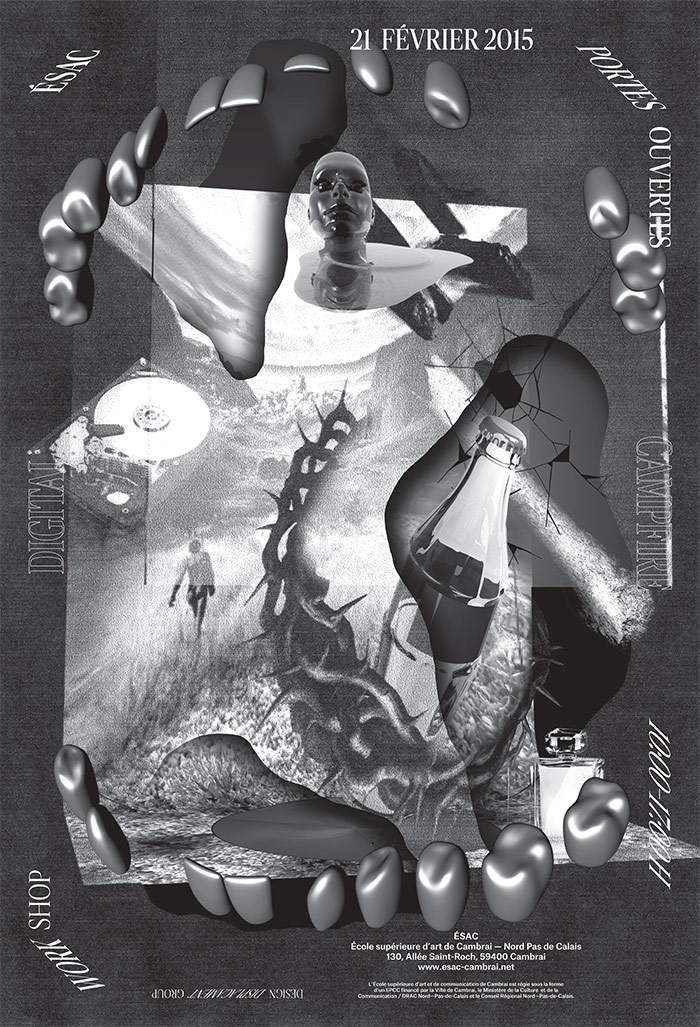 Title: DDG/Portes Ouvertes at Ésac
By: Roosje Klap
Country: Netherlands
roosjeklap.nl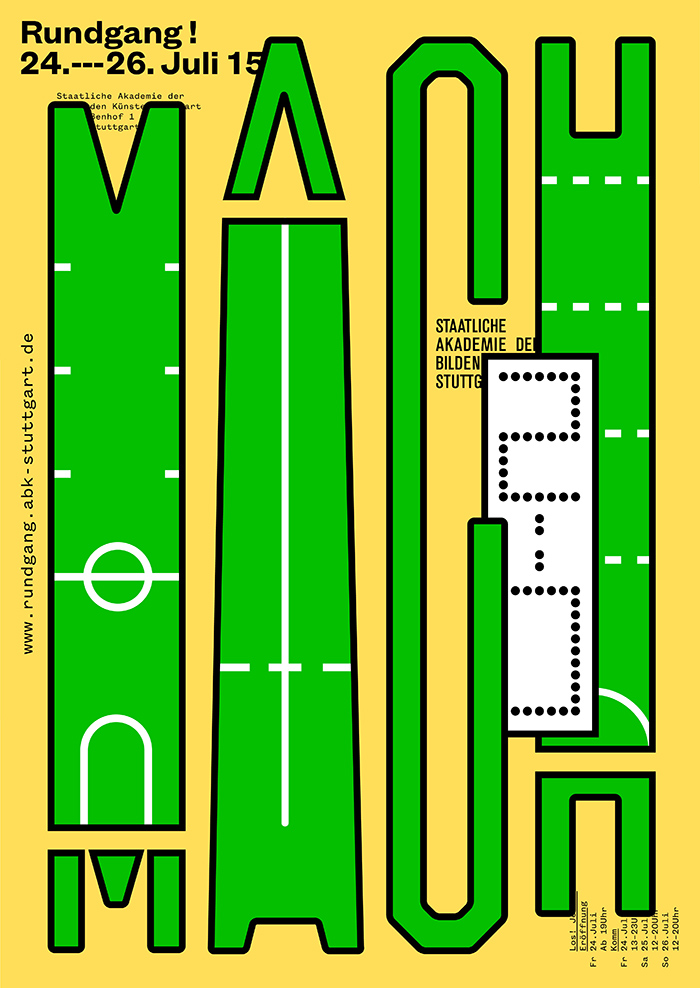 Title: Mach
By: Rund Gang
Country: Germany
rundgang.abk-stuttgart.de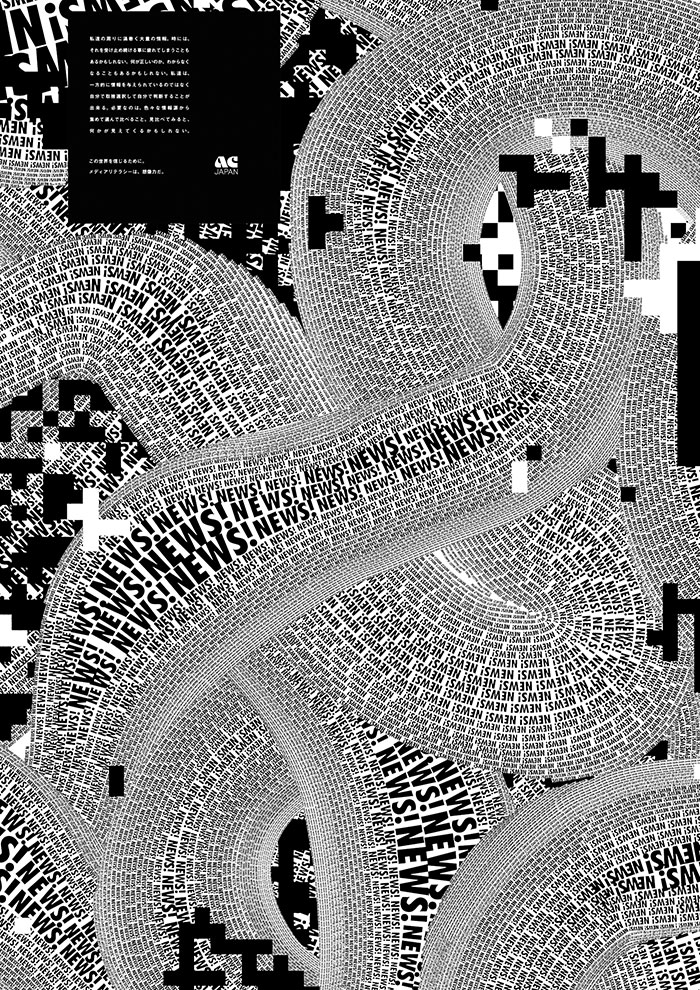 Title: Drowning
By: Saori Shiroshita
Country: Germany
shiroshitasaori.com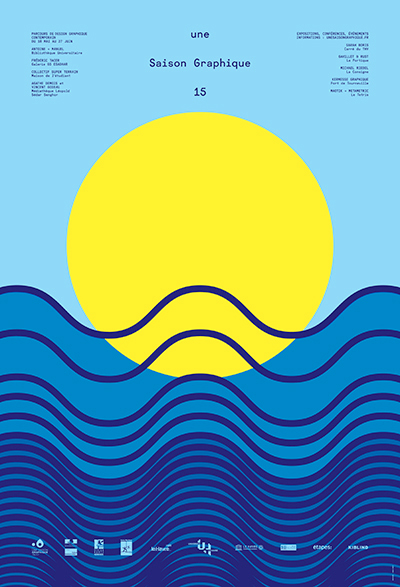 Title: Une Saison Graphique – Le Havre
By: Sarah Boris
Country: France/London
sarahboris.com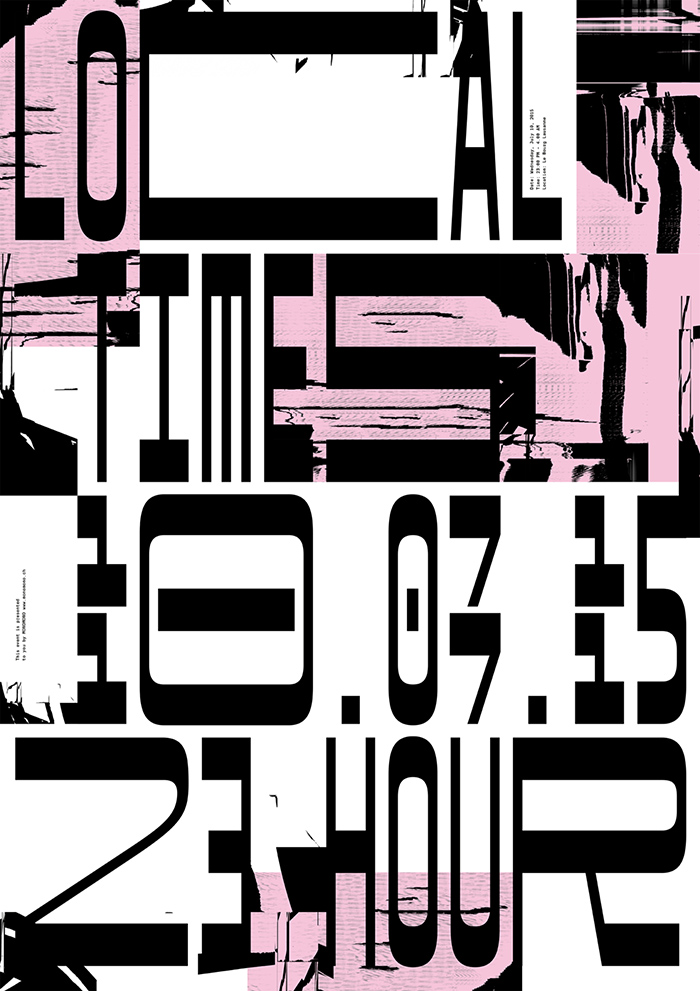 Title: MonoMono
By: Simon Mager
Country: Switzerland
simonmager.com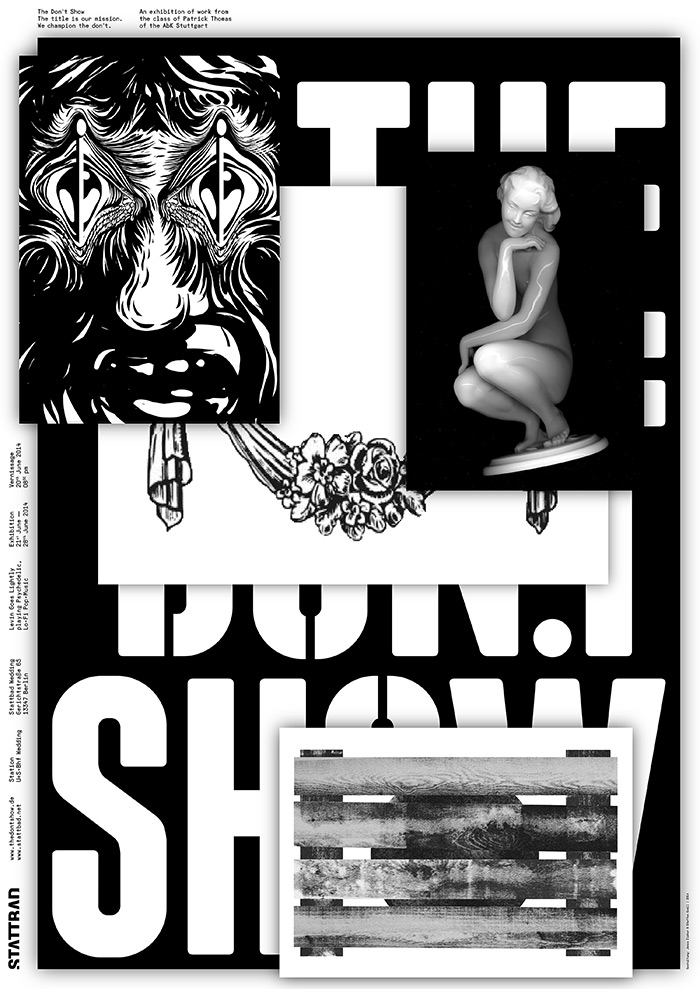 Title: The Don't Show
By: Steffen Knöll
Country: Germany
steffenknoell.com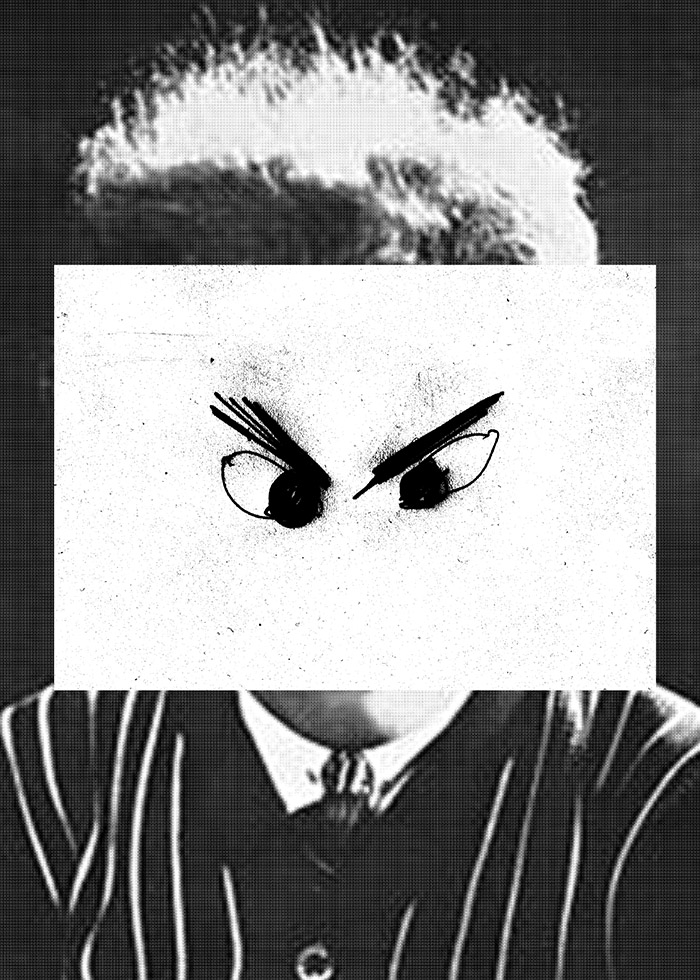 Title: Sergei Eisenstein
By: Stepan Lipatov
Country: Russia
pinterest.com/panstepan/my-stuff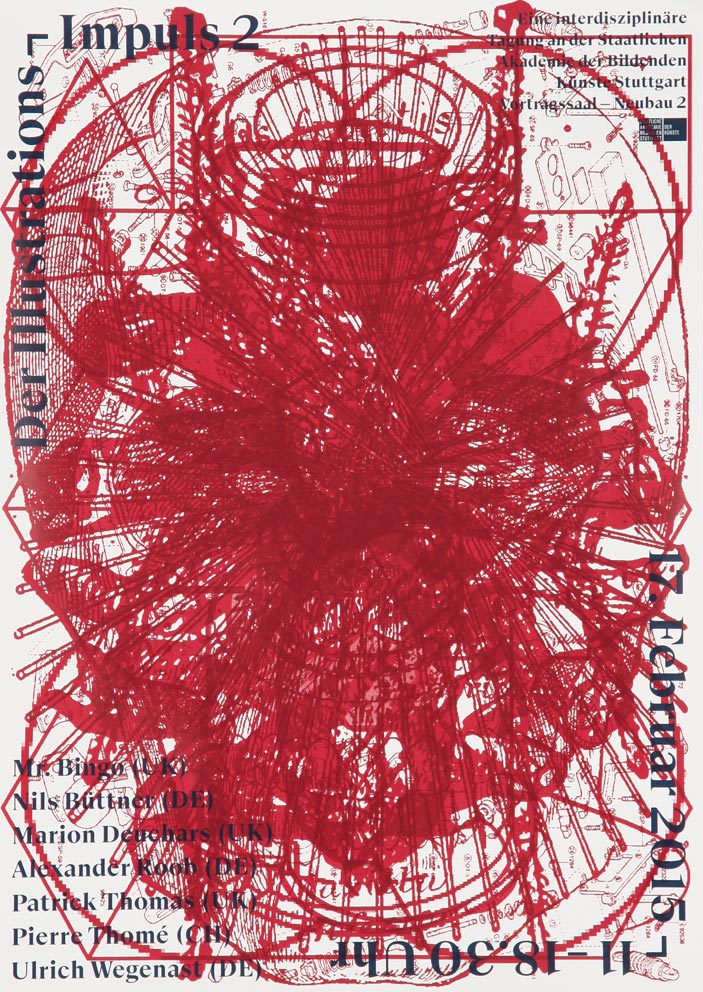 Title: Illustrations-Impuls 2
By: Studio BABE
Country: Germany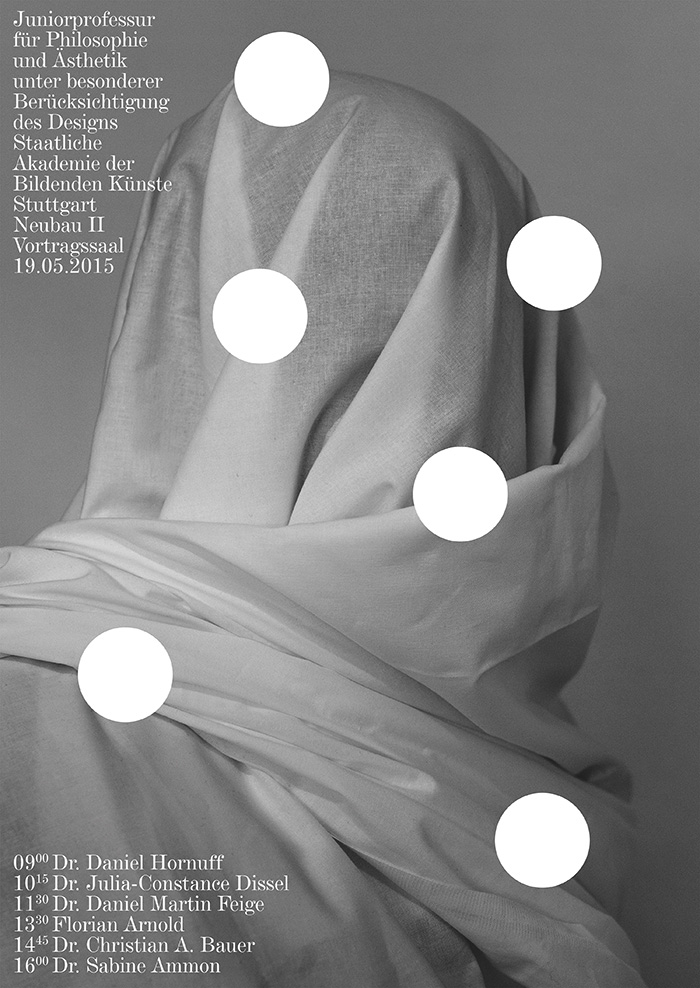 Title: Lifting The Curtain, Aesthetics In Design
By: Sven Tillack
Country: Germany
sventillack.dev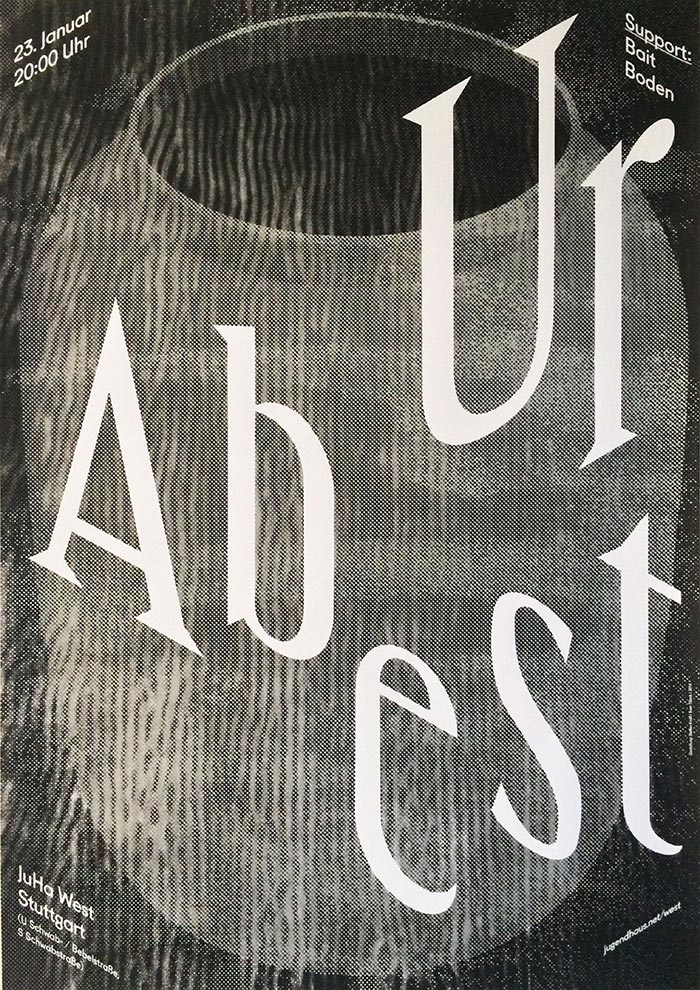 Title: Ur + Abest
By: Sven Tillack
Country: Germany
sventillack.de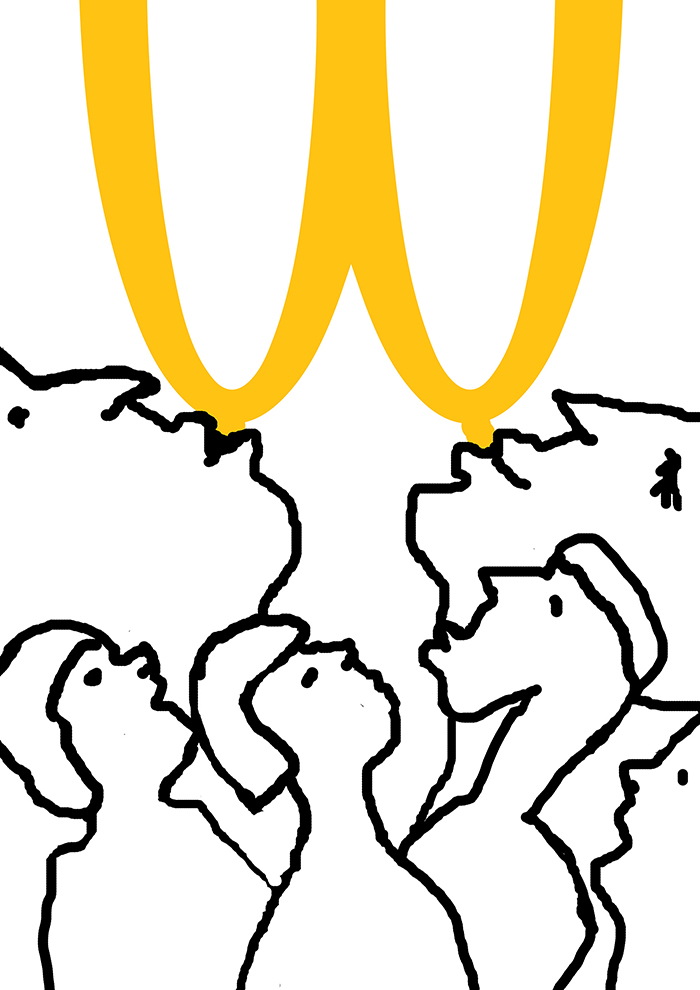 Title: Unconscious Consumption
By: Teresa Płotkowiak
Country: Poland
Title: Kiko Dinucci
By: Thiago Lacaz
Country: Brazil
thiagolacaz.com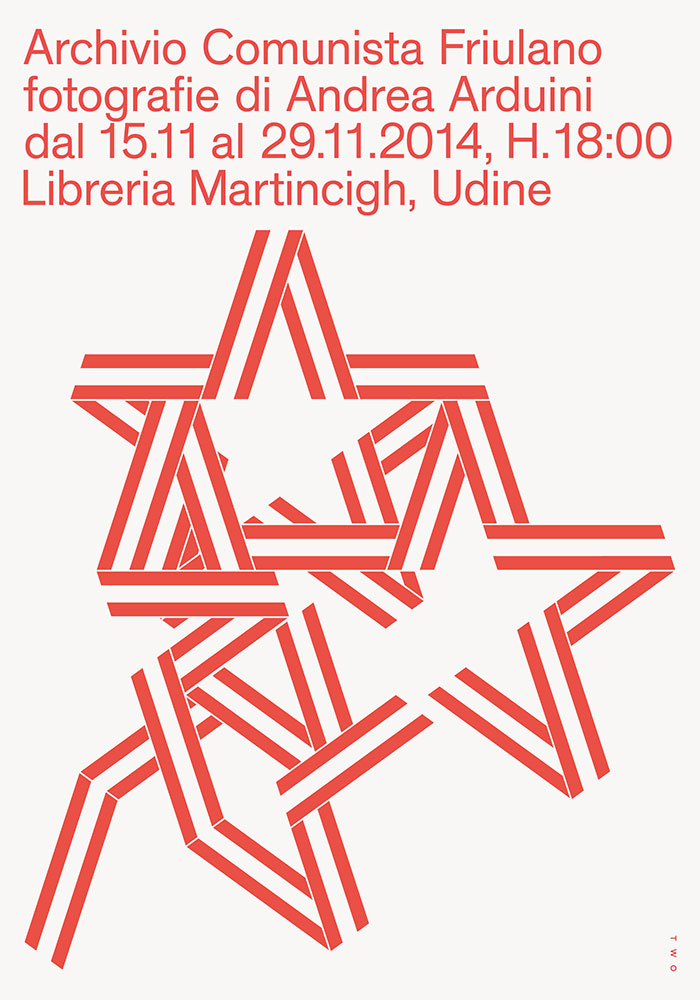 Title: Archivio Comunista Friulano
By: Think Work Observe
Country: Italy
t-wo.it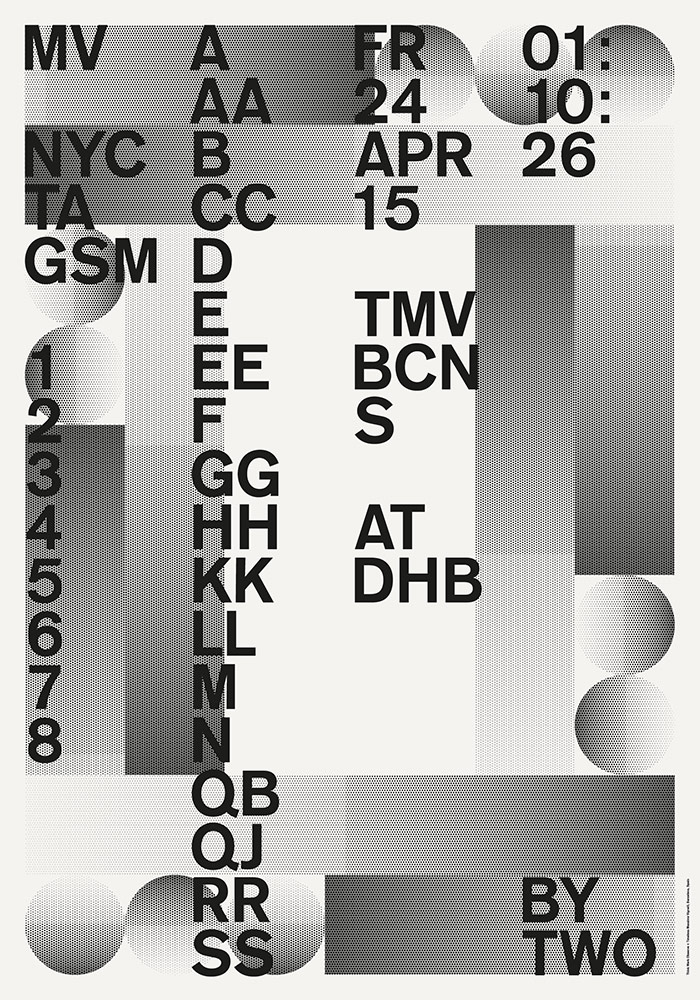 Title: Timeless
By: Think Work Observe
Country: Italy
t-wo.it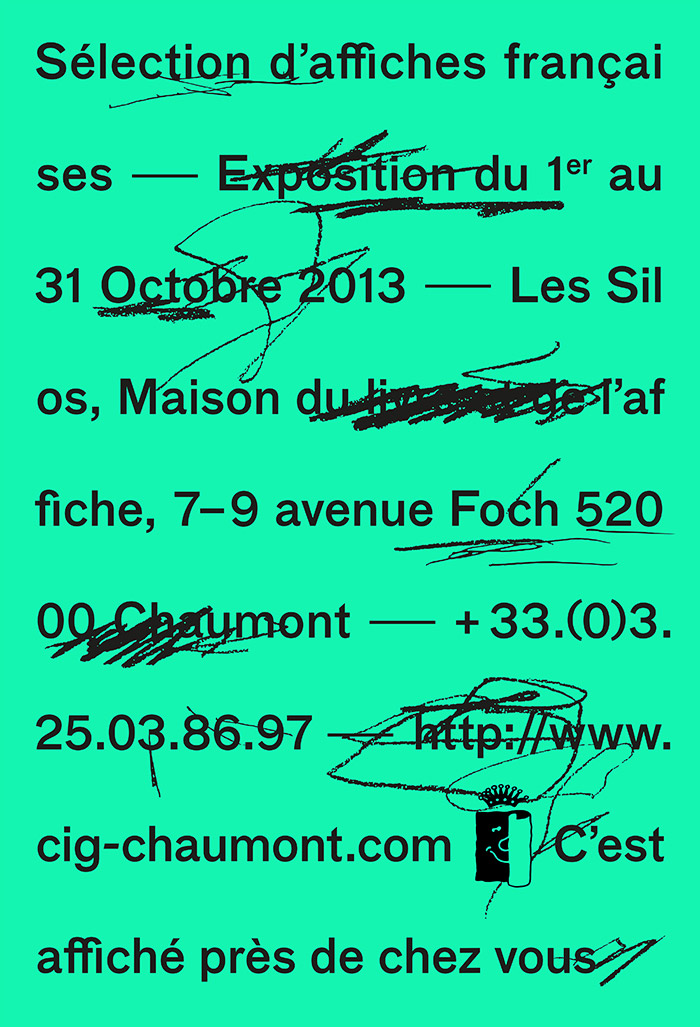 Title: C'est Affiché Près De Chez Vous
By: Thomas Bizzarri & Alain Rodriguez
Country: France
bizzarri-rodriguez.com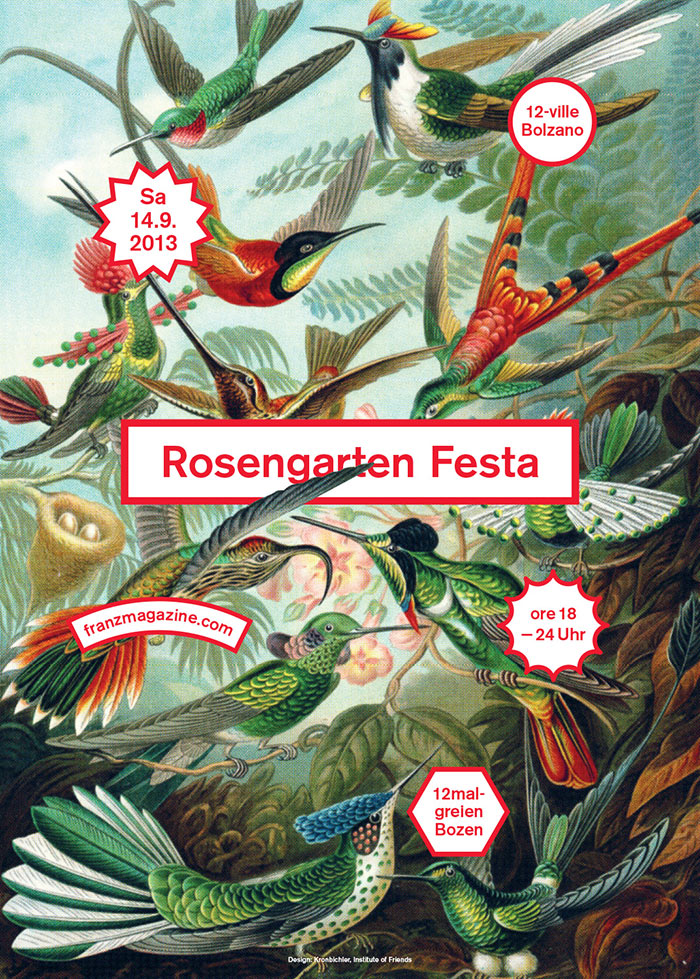 Title: Rosengarten Festa
By: Thomas Kronbichler – Studio Mut
Country: Italy
studiomut.com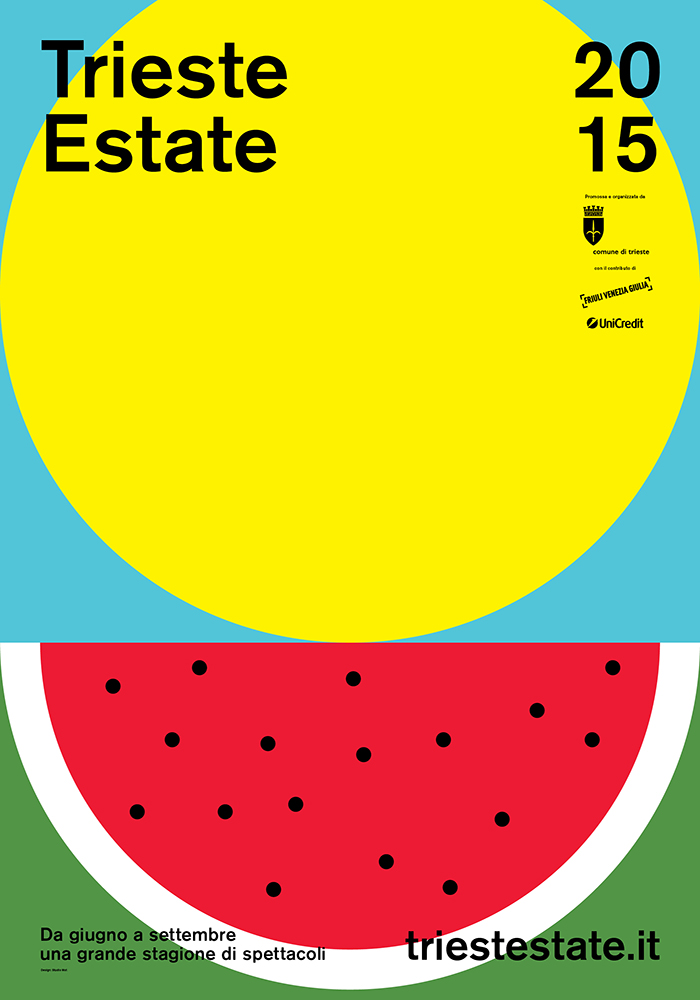 Title: Trieste Estate
By: Thomas Kronbichler – Studio Mut
Country: Italy
studiomut.com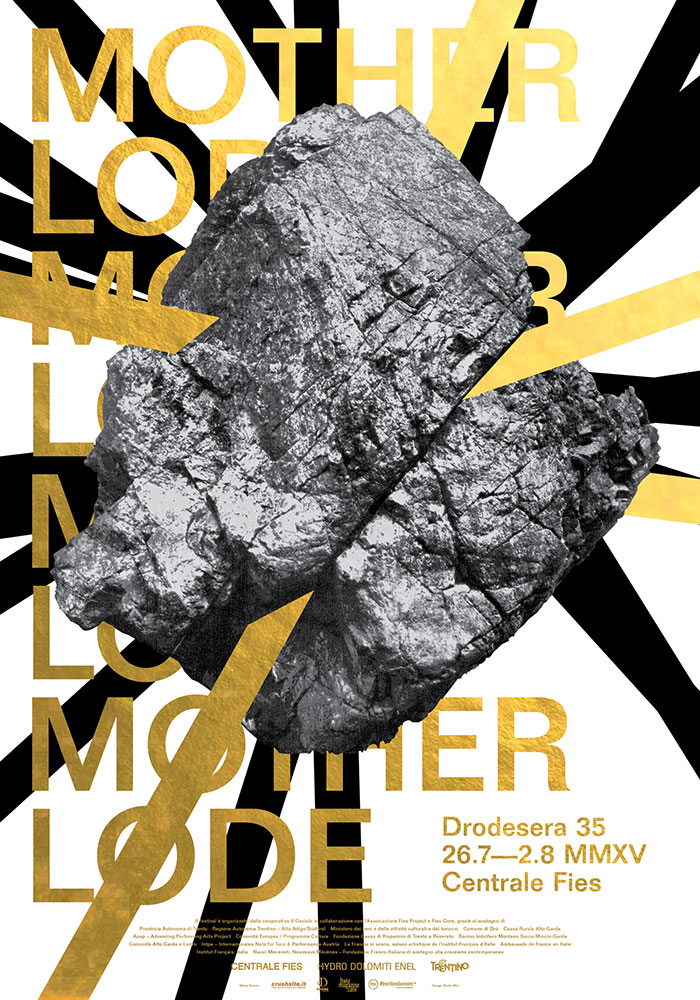 Title: Motherlode: Performing Arts Festival
By: Thomas Kronbichler – Studio Mut
Country: Italy
studiomut.com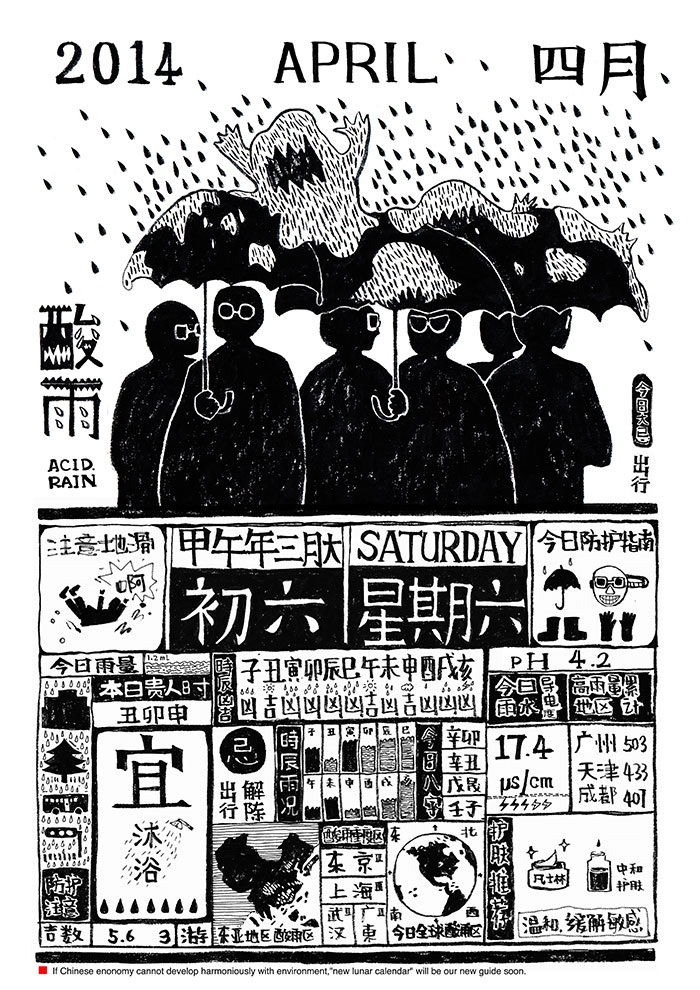 Title: New Lunar Calendar-Acid Rain
By: You Yibin
Country: China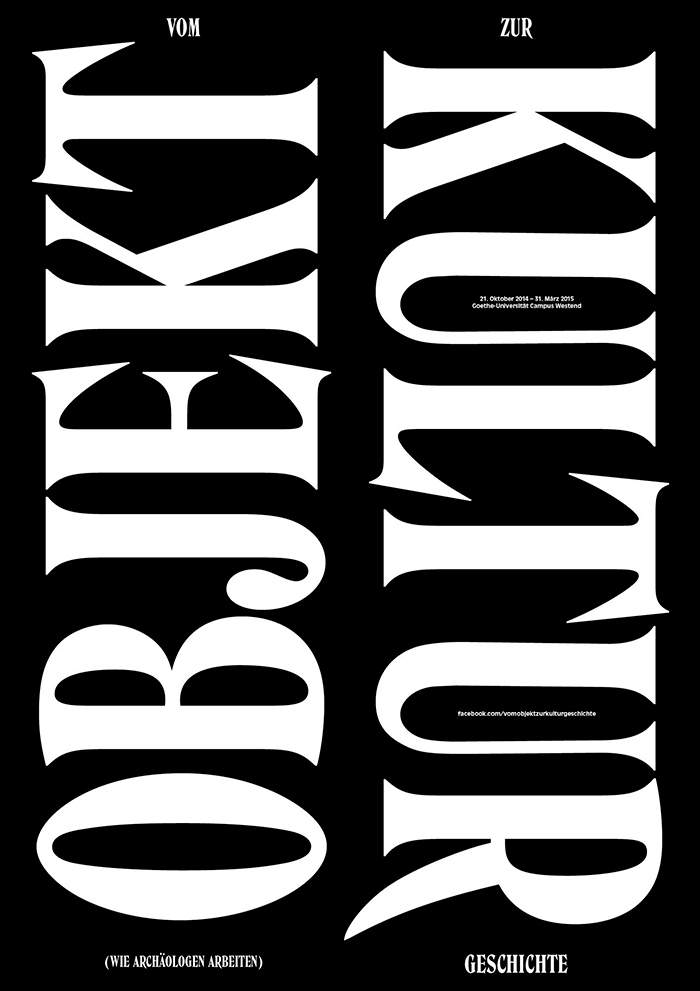 Title: Untitled
By: Zweizehn
Country: Germany
zweizehn.com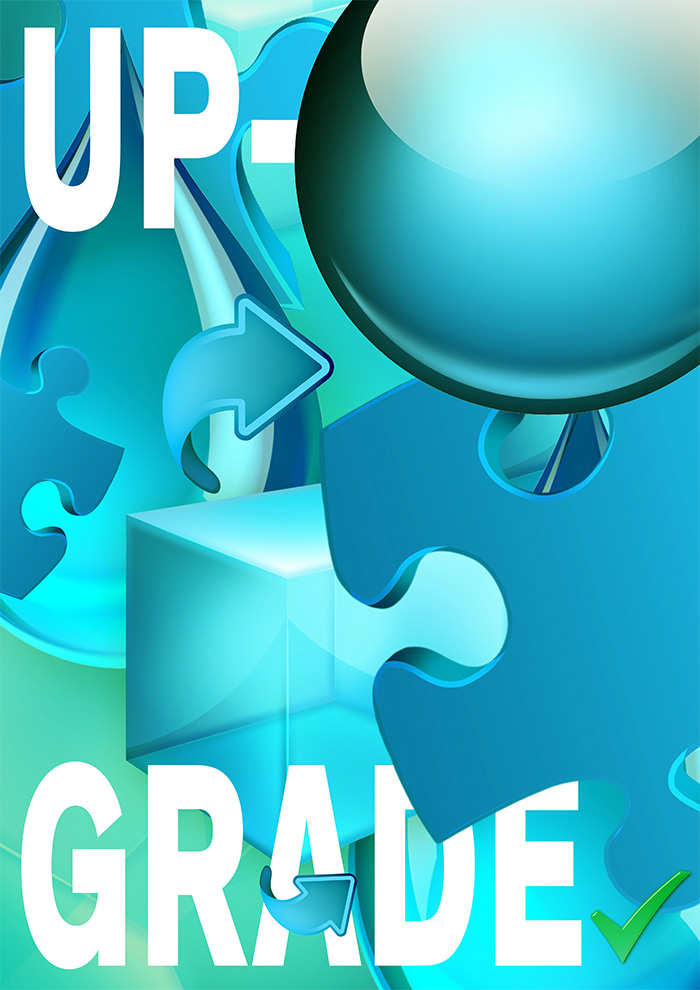 Title: Upgrade
By: Stefanie Rau
Country: Germany
stefanie-rau.com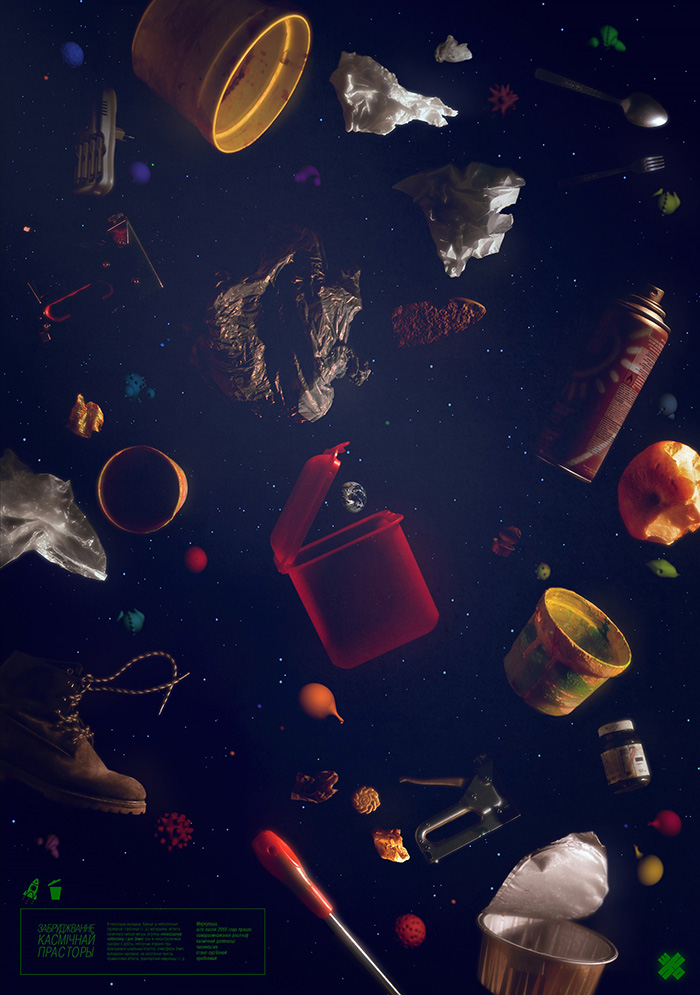 Title: Pollution of Outer Space
By: Ekaterina Simonovich
Country: Belarus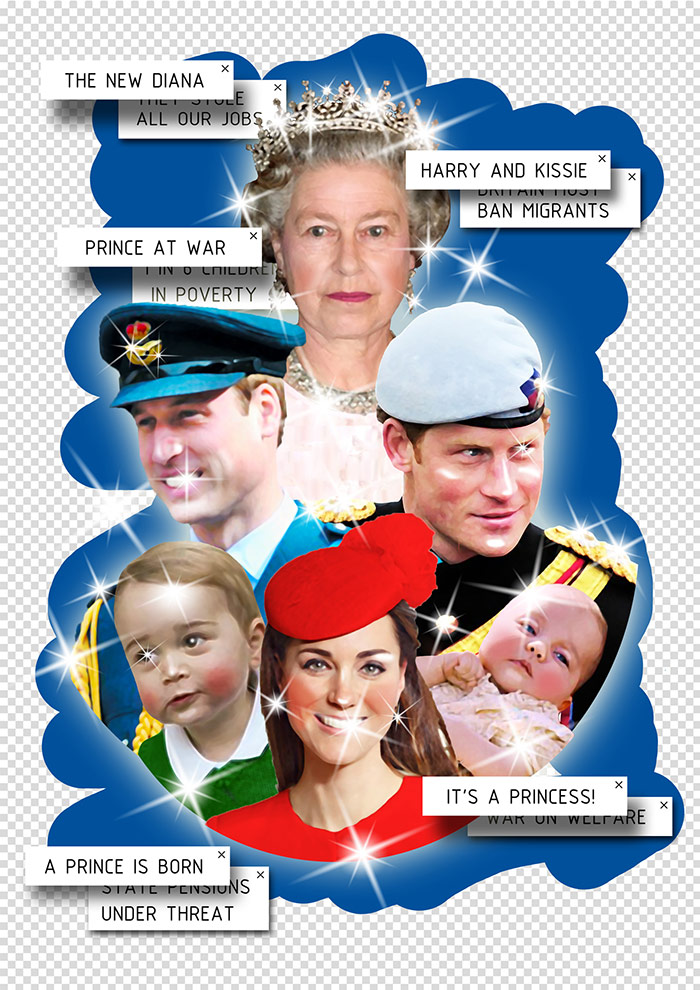 Title: Royal Focus
By: Lukas Novotny
Country: UK
lukasnovo.com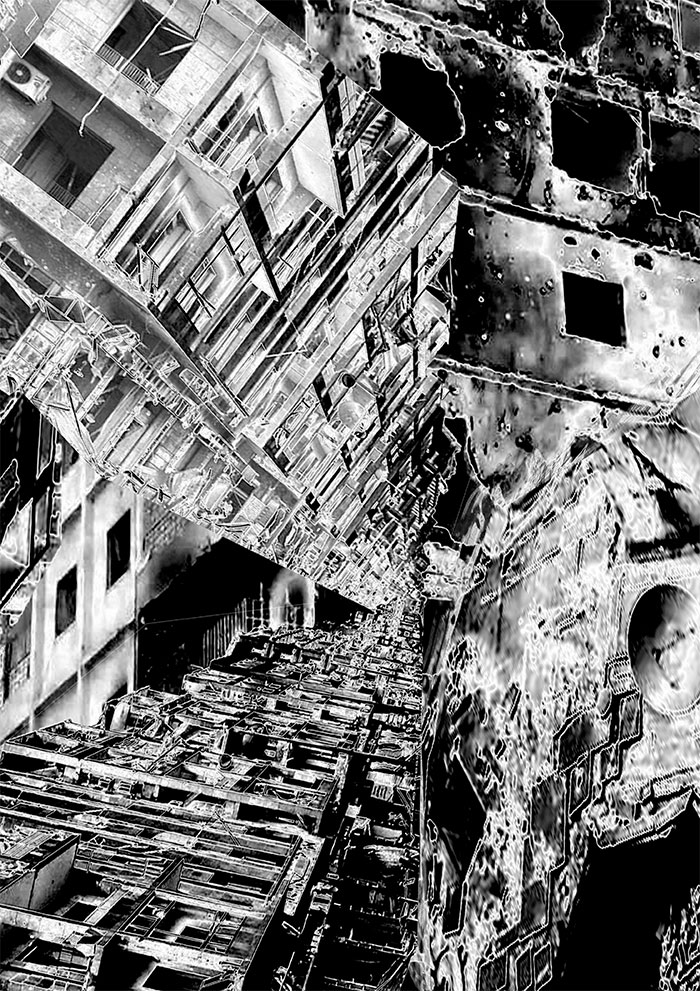 Title: Chaos in Order
By: Matthieu Salvaggio
Country: France
matthieusalvaggio.fr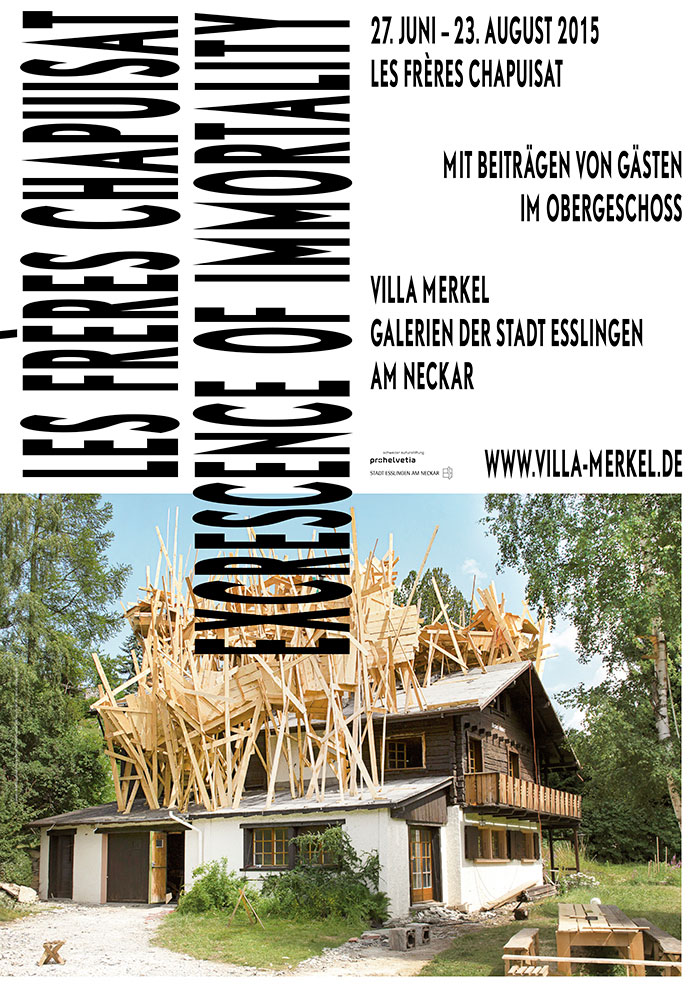 Title: Les Freres Chapuisat
By: Philipp Staege
Country: Germany
bureau-progressiv.com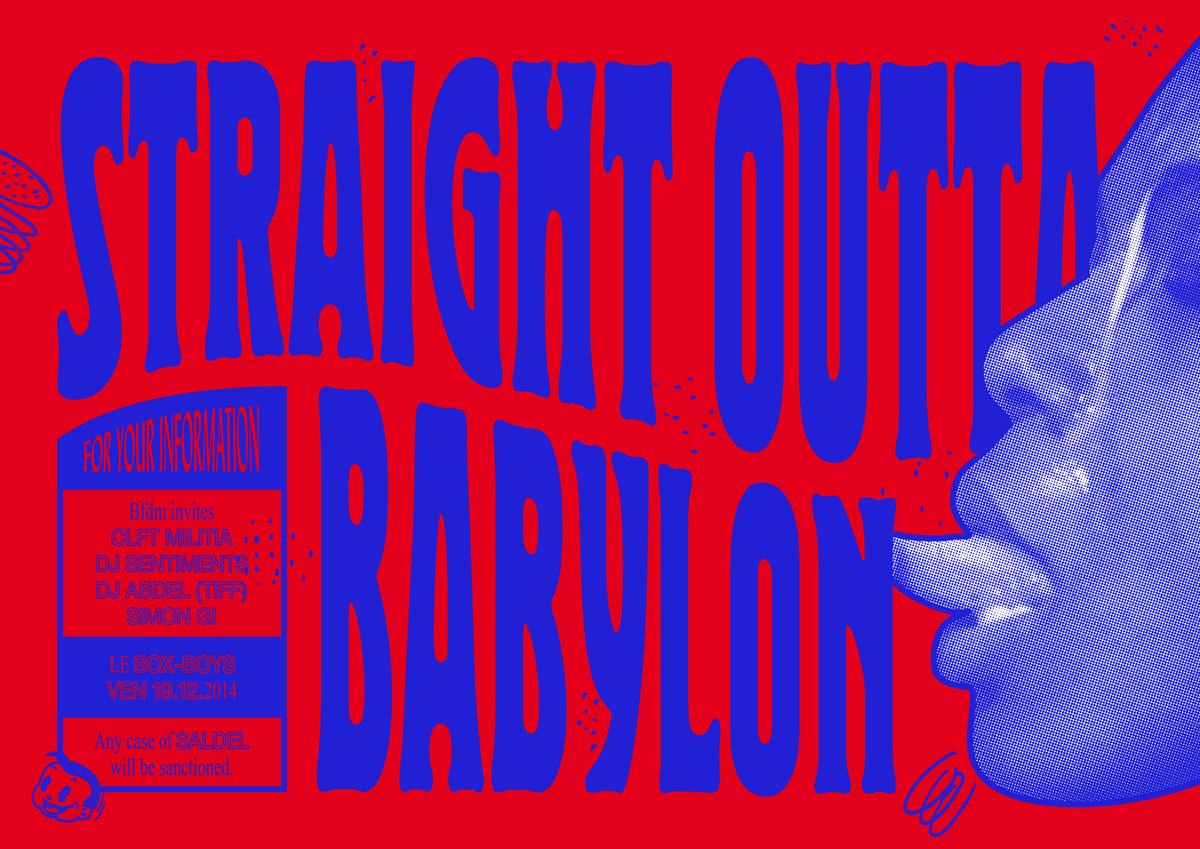 Title: Straight Outta Babylon
By: Clément Bertrand
Country: France
clementbertrand.com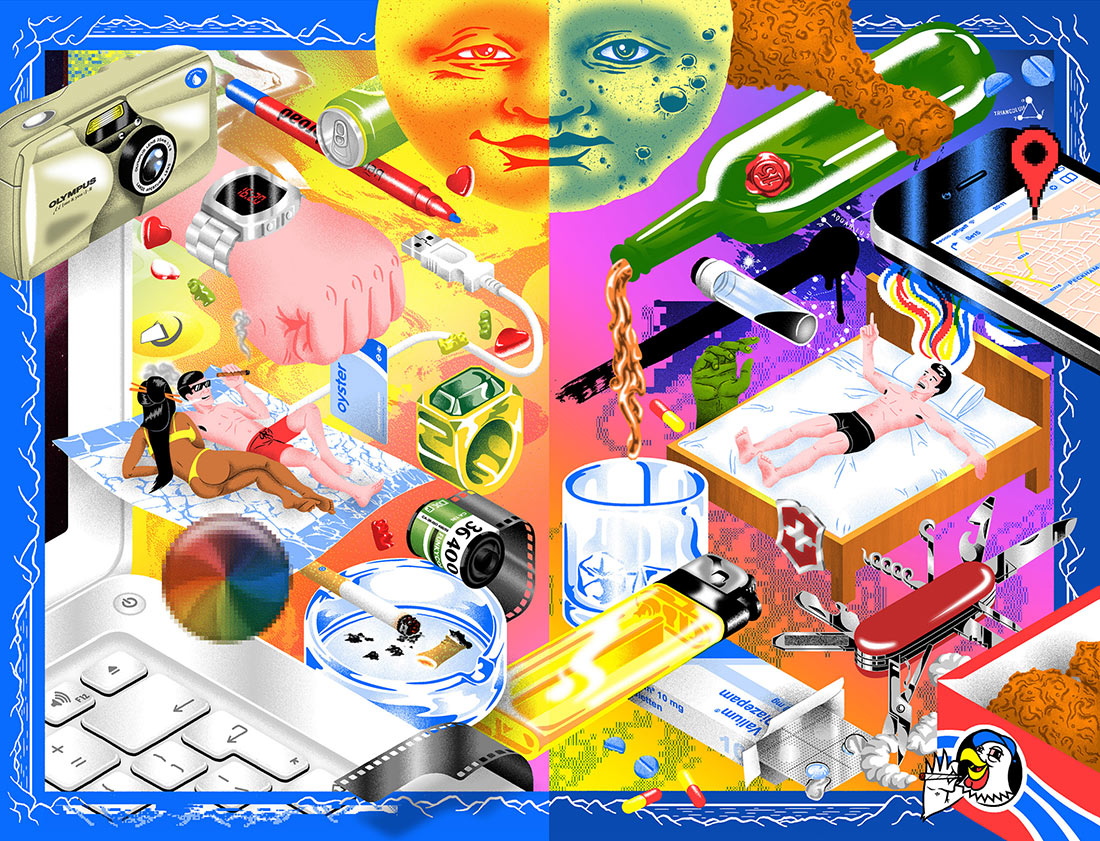 Title: Day & Night
By: Adam Bletchly (Studio C&C)
Country: England
studiocalmandcollected.com