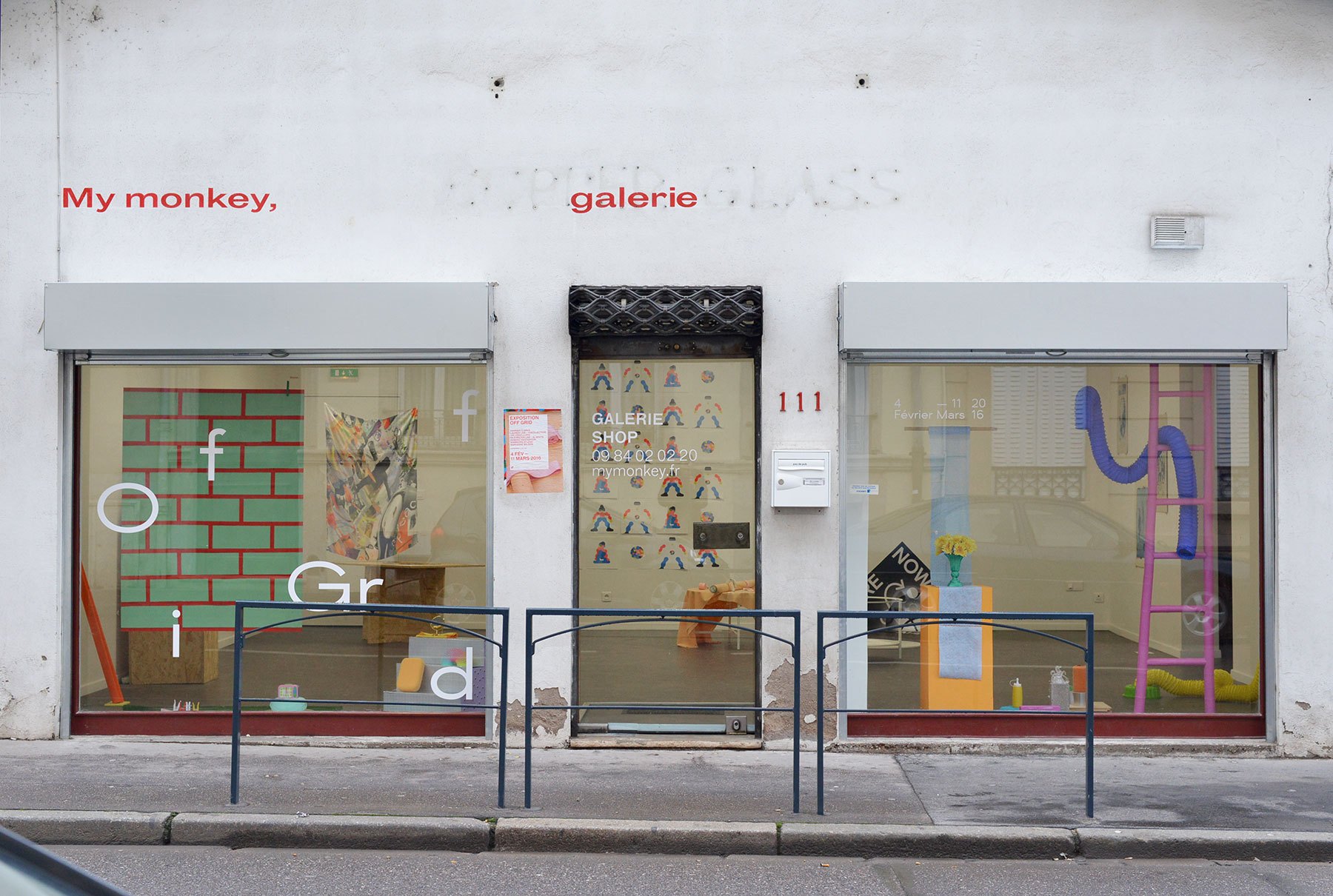 Off Grid at Galerie My Monkey
Posted on: 20/02/2016
Our Off Grid exhibition originally shown at Southblock Glasgow travelled to Nancy, France, to be shown at Galerie My Monkey.
My Monkey has been showcasing innovative work from both up-and-coming and established designers from around the world for more than 12 years and we were honoured to be the first guests from Scotland.
With the help of Isla Macer Law, Al White and Lauren Law, all of whom are showing work within Off Grid joined us for an adventure, as we drove across France, from Scotland to Nancy, to set up the exhibition.
The exhibition opened on 4th February and is open to the public every day until 11th March at 111 rue Charles III
54000 Nancy (France)
My Monkey Gallery: http://mymonkey.fr
Full project here: http://graphicdesignfestivalscotland.com/2015/projects/exhibition-off-grid/
Brand identity here: http://warriorsstudio.com/projects/off-grid