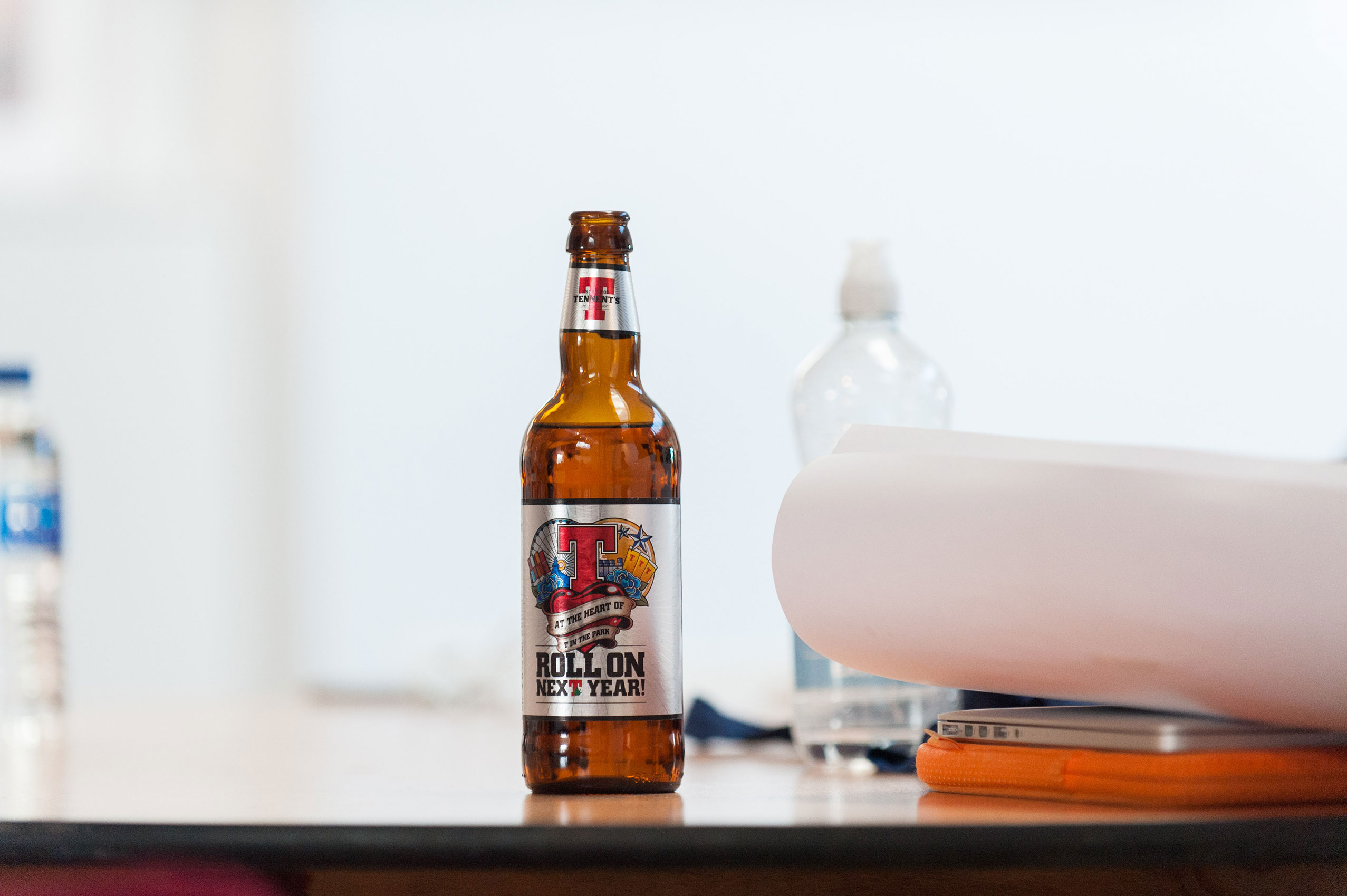 Thirsty Bunch
Posted on: 17/12/2015
Tennent's made sure that all of our festival visitors and participants were watered and provided a good dose of commotion lotion for all of our exhibitions!
Tennent's kindly provided us with a range of drinks including Heverlee, Black T, Lemon T, Tennent's Lager, Menabrea and the delicious limited edition T in the Park beers along with a pair of T in the Park weekender tickets for one lucky winner at our launch night!
Thanks to George, Nicola, Linzi and the whole Tennent's crew for their support!